Save yourself from stress by using this Free Printable Christmas Calendar to plan out your entire Christmas season. This fun, pretty calendar is an instant download.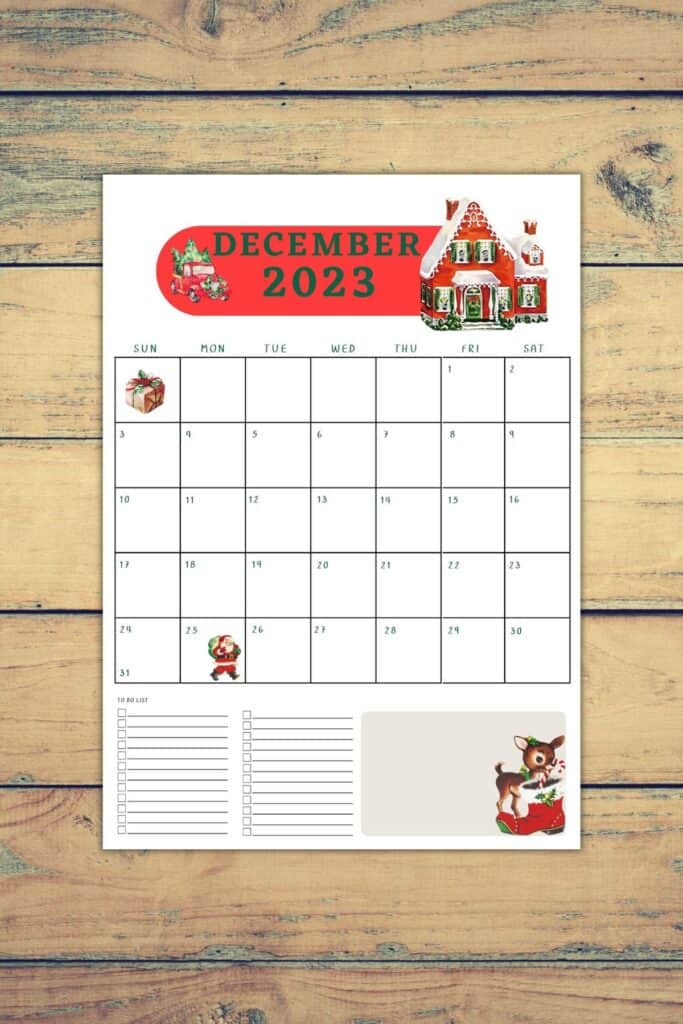 Why Use a Printable Christmas Calendar?
Christmas is one of the busiest holidays of the year, and a printable Christmas Calendar will undoubtedly help you keep track of your appointments, deadlines, birthdays, projects, and much more.
Aside from keeping you on track with your schedule, it also allows you to plan things ahead of time to avoid feeling rushed and to avoid cramming and forgetting things due to stress and pressure.
Where Should I keep the Christmas Calendar?
Your printable calendar is best kept in a part of the house where you usually spend time, such as a coffee table in your living room or a nightstand. Keeping it in places like these makes it easier for you to update and check your calendar, so you don't miss any important events.
You can also post it on the fridge so that everyone in the family has access to it. You can also allow them to write in their own tasks and errands, but make sure to include some legends to avoid confusion. This can be accomplished by highlighting your tasks in red, Dad's in blue, and so on.
How to Stay Sane During the Hectic Month of December
I'll admit that the Christmas season isn't always a joyous occasion, with gift-giving obligations, home décor preparation, crazy end-of-year work deadlines, cooking obligations, and children to care for.
Things like this can cause stress and cause you to crack and not enjoy the Christmas you're preparing for. So here are some pointers to keep you sane this holiday season.
Focus on the Present
With everything that is going on right now and the things that still need to be done for the Christmas celebration, you may feel a little overwhelmed. Your focus may shift here and there.
Concentrate on what you're doing right now. For example, if you're wrapping gifts, consider who will receive the one you're holding. This way you will remain focused, avoid burnout, and complete tasks flawlessly.
Take a Five-Minute Break
If you feel like you've been doing the same tasks for hours and it's making you bored or tired, take a couple of minutes break from it. The work will wait. Read a book, watch short videos (Hallmark Christmas Movies are always a favorite), take a nap, or do anything else that will make you feel better before returning to that task.
Stick to the Budget
One of the root causes of stress this holiday season is money. Expenses can get out of hand, especially when shopping for gifts, and running out of money is undoubtedly stressful. To avoid this, list all the purchases you intend to make for the holiday, set a budget for it, and stick to it.
Free Printable Christmas Calendar (2023!) – Instant PDF Download
The Christmas season may be a time of love and sharing, but that doesn't mean it's without stress. So, here's a Free Printable Christmas Calendar to help you plan your December and avoid stress and cramming!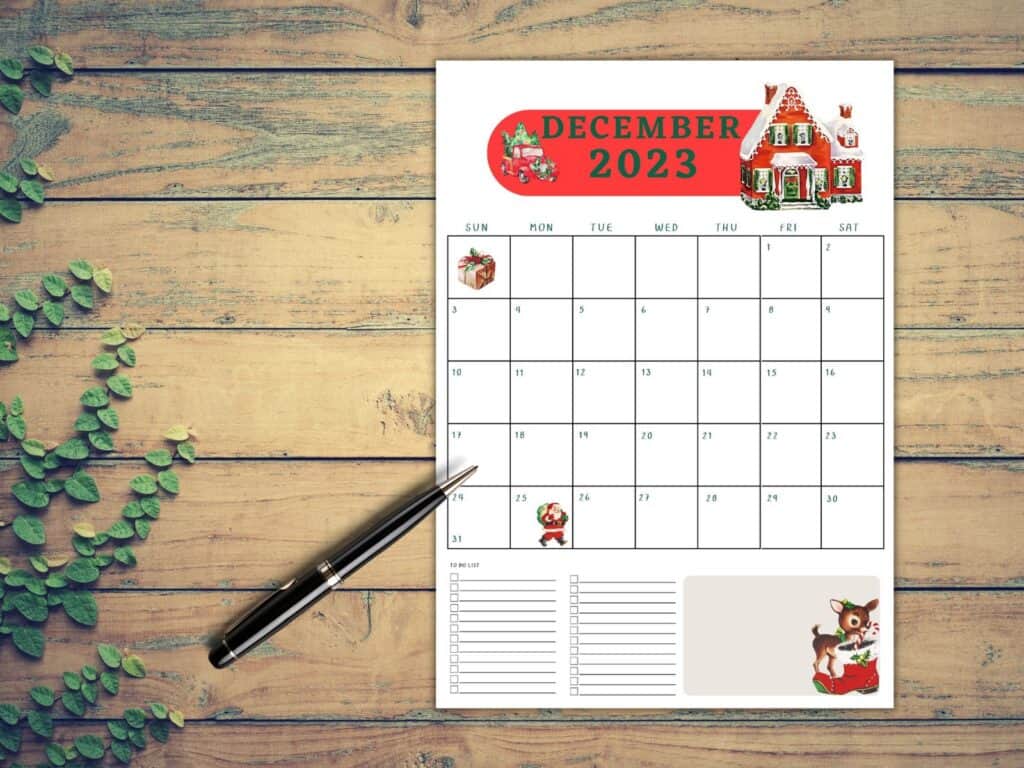 If you enjoyed this printable, here are some other Christmas preparation ideas to help you have a stress-free holiday season: