My name is Sara, and I'm so glad you are here.
I am a major fan of Christmas and get as excited as a little girl every year when the season rolls around.
Most of all, I love Christmas because it's the time when we honor the birth of Jesus, our Savior.
WHY PEACE ~ LOVE ~ CHRISTMAS?
Christmas has been a magical time since my first memories of the holiday. I grew up in a family that adored this time of year and made it extra special.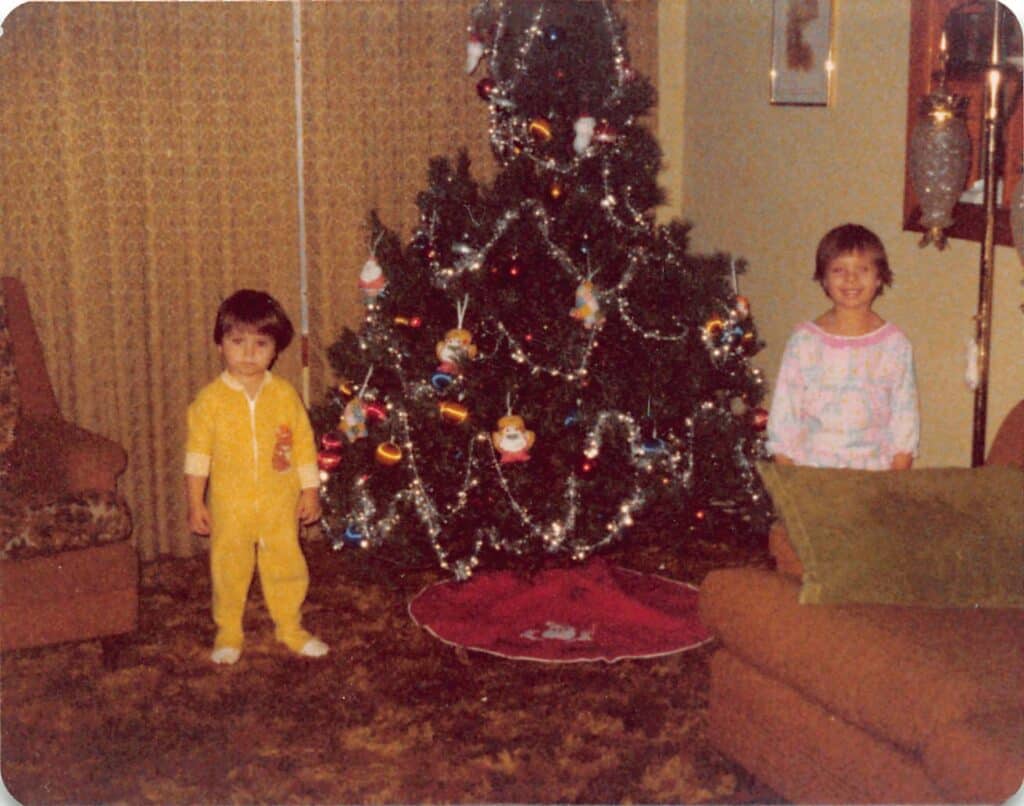 My parents worked hard all year to provide us with what we needed, and they carefully budgeted so that they could splurge in holiday food and gifts. At that time, our whole extended family lived in the same town in central Illinois, so we got together for family parties with a lots of great food and a huge gift exchange. One of my uncles usually made an appearance as Santa, too.
Now as a mom, I try to make the season meaningful for my children, too.
I'm sure you are someone who loves Christmas and wants the season to be meaningful for you and your family.
My goal is to provide you with resources that make your holiday time more meaningful, less stressful, and especially fun this year.
Feel free to email me at [email protected] anytime.
My Family Today
My husband, Mike, is a pastor in the Lutheran church so our holiday season is busy with Christmas worship and music.
We have 5 children and were were foster parents to over 35 foster children over the years.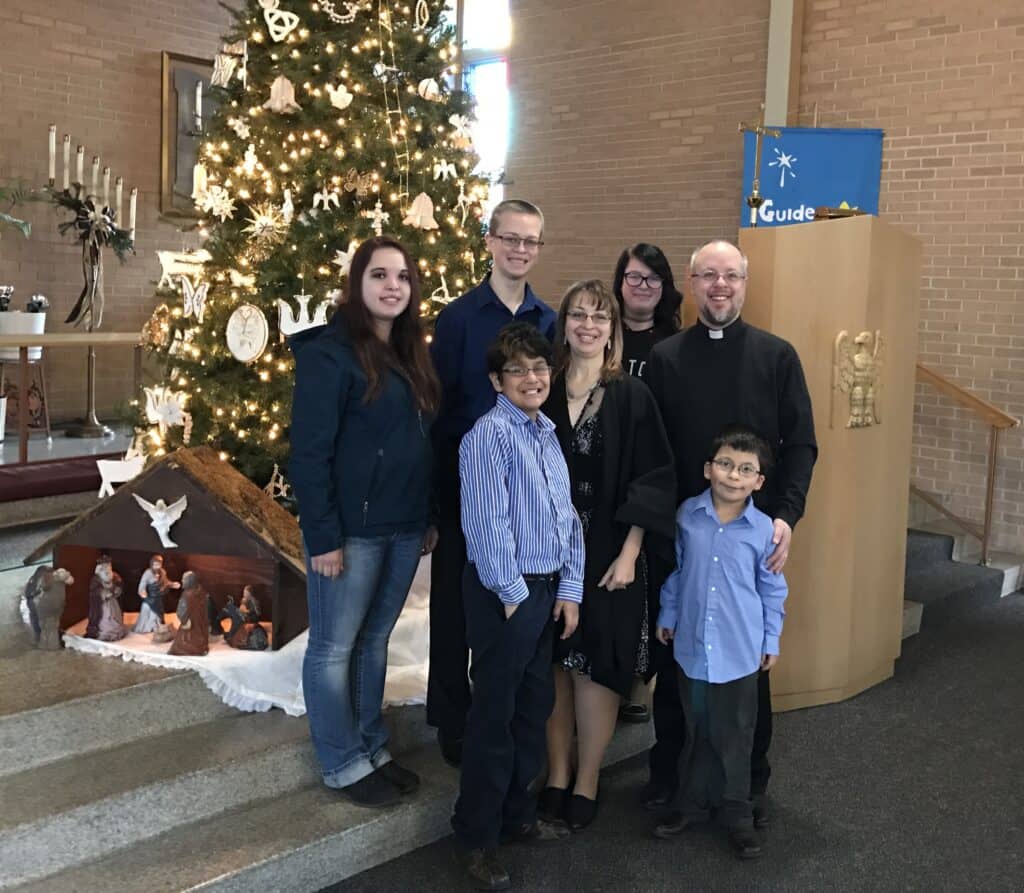 Behind the Scenes
In addition to this Christmas site, I run another website called The Holy Mess where I write about faith and weight loss.
I've lost over 100 pounds and have been maintaining that for two decades.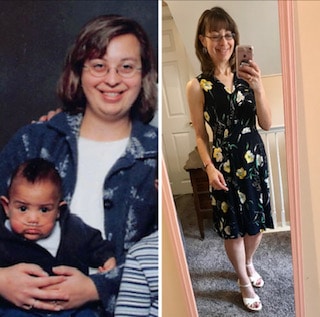 How I Can Help You
Check out the resources we have for your Christmas season:
Email me at [email protected] anytime.
Sara's Training, Education and Experience
Bachelor of Arts in Education, Concordia University Wisconsin, 1994
Teaching certification, Grades 1-9, Elementary and Middle School, State of Wisconsin, State of Kansas, 1994, 1995
Rostered teacher of the Lutheran Church, Missouri Synod, 1994
Licensed foster parent, state of Colorado, 2003-2008
Certified Nurse's Assistant (CNA), state of Colorado, 2010-2012
Certified Family Advocate, state of New York, 2018-2022
Parenting with Love and Logic – attended
Empowered to Connect – attended
Positive Behavior Interventions and Supports (PBIS) – attended
Pastoral Leadership Institute (PLI) – current
I look forward to getting to know you.
Happy Holidays!