These easy Christmas candy recipes with few ingredients are simple to make since you won't need that much to make these recipes. Plus, they are also affordable!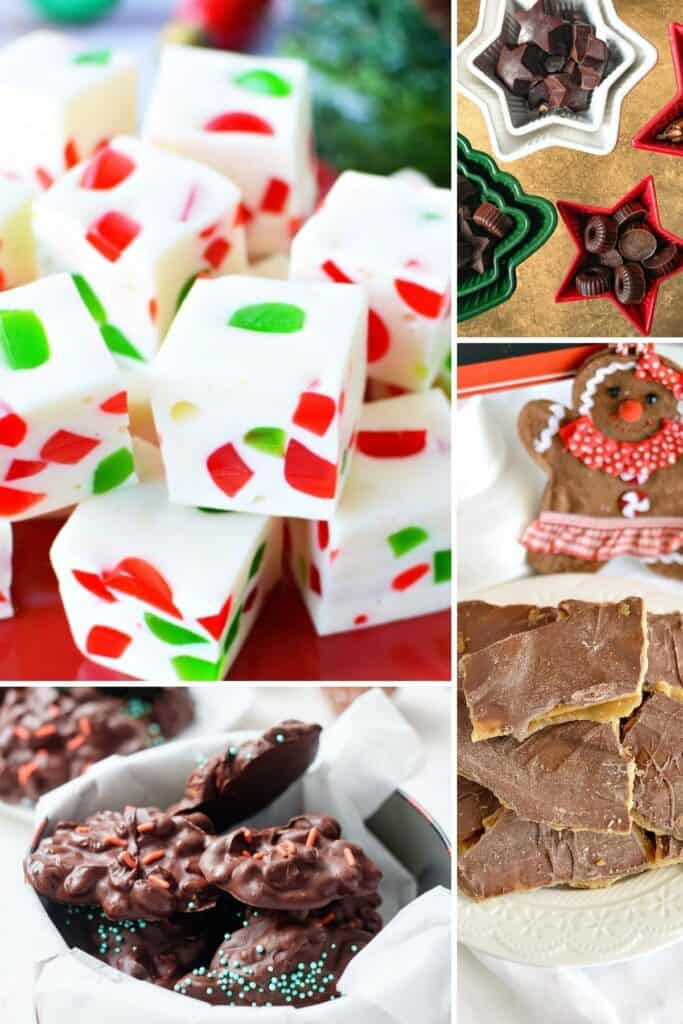 WHY MAKE CHRISTMAS CANDY?
Regardless of where you're from or how you celebrate Christmas, chances are you have a few sweet delights in mind when you think of the season. Without tasty goodies, the holidays would be unimaginable. Around the world, there are dozens of Christmas sugary sweet traditions. Families fill their trays with numerous Christmas delicacies during the winter.
Christmas candy contributes to the festive atmosphere. Am I correct? It is, after all, all over this time of year. That doesn't imply shoveling it in by the fistful is your only option. You can make delicious goodies to share with others using candy, or you can make your own sugary masterpiece that no one will believe is homemade. Don't wait any longer and start trying out these easy Christmas candy recipes with few ingredients!
DOES CHRISTMAS CANDY MAKE A GOOD GIFT?
I guess the real question should be 'why won't it be?'. Receiving homemade Christmas candy as a gift might be the most thoughtful thing yet. It is not just a simple gift, it's a gift that someone worked for by cooking and making an effort to make great Christmas candies.
If that isn't a good gift for you, I don't know what is. If you are planning to make Christmas candies and give them out as gifts for your loved ones, scroll down below for easy Christmas candy recipes with few ingredients!
HOW CAN I PACKAGE CHRISTMAS CANDY TO GIVE TO MY NEIGHBORS?
There are a lot of ways you can pack your Christmas candies! Also, you are in luck, these easy Christmas candy recipes with few ingredients can fit and will look great inside any packaging! Here are a few ideas on how you can pack your Christmas candies to give to your neighbors:
This is a cute and clever idea. You can even get Christmas stockings and put their name on them to make them more personalized. Once you have your sock, stuff them with candies. Be sure to also wrap the candies in plastic before stuffing them inside the Christmas stocking.
This is the most typical way to pack candies as a gift but you can always be more creative and design the jars. You can put a ribbon & gift tag around it, put some stickers on the jar, or maybe if you have some spare time you can paint the candy jar with holiday decorations.
Packing the candies inside a cupcake box must be the easiest way. You also add a ribbon around to make it look like a present. There are a lot of cute Christmas cupcake boxes that can be bought. Instead of using a regular red or white cupcake box why not something different, right?
If you are planning to use a Christmas ornament to put the candies in, smaller sized candies would be best! This list of easy Christmas candy recipes with few ingredients includes a lot of mini candies, make sure to check those out!
It's like with fruit baskets that you can get at the grocery store but smaller and instead of a basket, a bowl. This would be a great way to give Christmas candies, not only are they going to get treats, but they also get a cute bowl! This way, they wouldn't need to transfer the candies anymore, they can just eat it from there!
To make this look more festive, you can tie it with a cute ribbon or you can also staple on a cute card with it. There are so many things you can do with it since a plastic pouch would be bare it is easier to decorate it. Don't forget to match the color of the candy so it will look very nice.
This will be kind of similar to the plastic pouch. If ever, you might want to double the wrap so it won't get ripped easily or you can put an extra layer of plastic over it.
EASY CHRISTMAS CANDY RECIPES WITH FEW INGREDIENTS
The holiday season is a time for sweets and celebrations, from peanut brittle to chocolate Santas. Every year, hundreds of millions of candy canes, chocolate Santas, and peanut brittle tins are produced, and millions of confectionery gifts are distributed.
Knowing which Christmas candies are the most popular is essential when planning a celebration or party. Pick out your favorites from this great list of easy Christmas candy recipes with few ingredients! You are not going to regret it!
Christmas Gumdrop Nougats are a chewy, tasty old-fashioned holiday delicacy that's quick and easy to make. This highly sweet and festive holiday candy is popular in the latter part of the year and can be easily flavored with peppermint or cinnamon.
The gorgeous red and green gumdrops add a splash of color to this traditional candy. This recipe has only 4 ingredients needed to make this cute candy!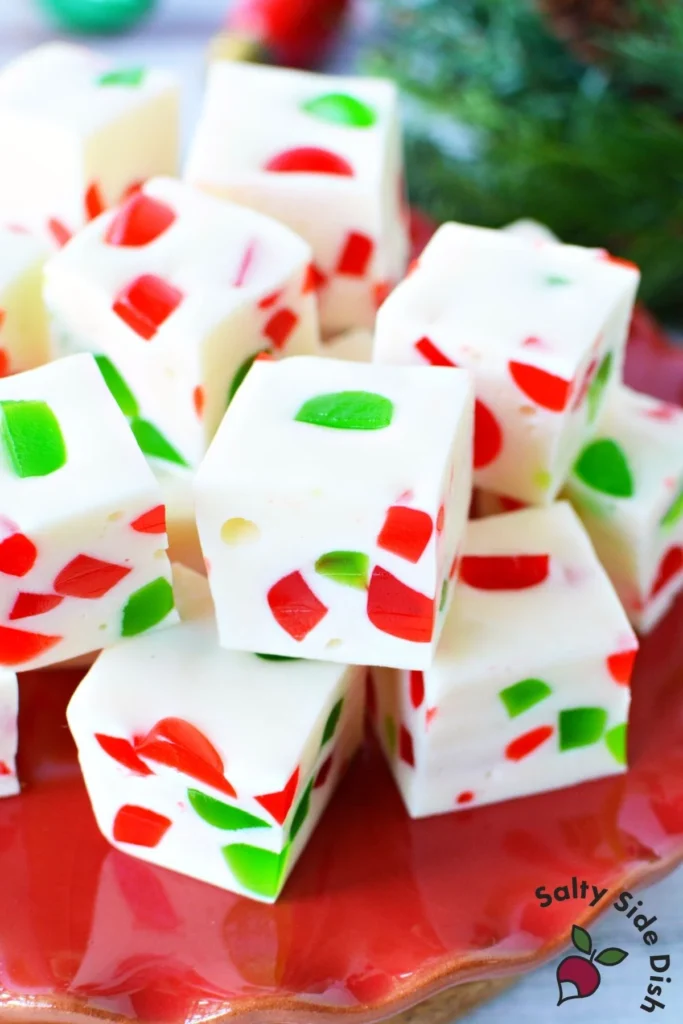 This Christmas saltine cracker toffee candy is a simple dessert snack with only 6 ingredients. These saltine crackers are coated in a delicious 3-minute homemade toffee caramel and topped with some melted chocolate. An old-fashioned toffee confection made with butter, brown sugar, chocolate, and saltine crackers makes this a Christmas delight.
You can also mix it up and try different kinds of toppings or also try other types of crackers with it – like graham crackers or ritz. Whichever you use, the kids are going to be thrilled with this candy!
These Chocolate Turtles are a classic Christmas delight with crunchy toasted pecans coated in rich, creamy caramel and capped with a layer of milk chocolate. This homemade turtles candy recipe is actually much simpler than it appears.
They come together quickly with only a few ingredients – pecan halves, Caramelos, heavy cream, chocolate chips, vegetable shortening or coconut oil, and coarse sea salt (optional) or fleur de sel. This fun candy will surely be a favorite!
Seeing this candy reminds me of my childhood. They're so cute to look at, and you might think that this is difficult to make, not at all! It is very simple, in fact, even the ingredients are simple – water, granulated sugar, food coloring, corn syrup, LorAnn flavoring oil, and powdered sugar.
Surprisingly, that is all you are going to need to make these tasty hard tack candies! These are very fun and exciting to make, even the kids can help out in the kitchen!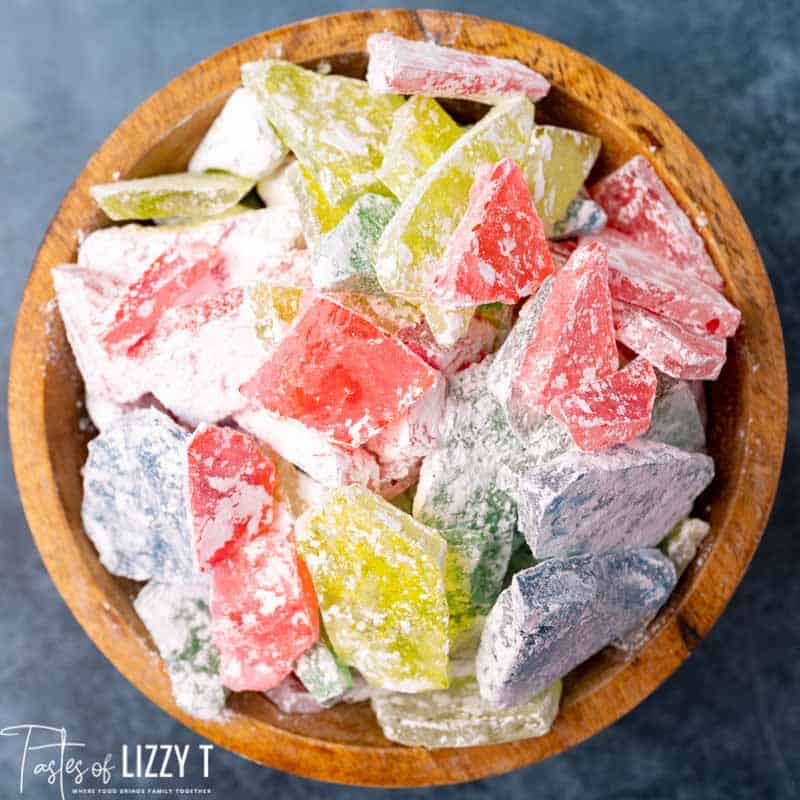 This crockpot Christmas candy is festive, fun, and incredibly simple to prepare! To make these delightful candy clusters, all you need are a couple of basic ingredients, a few minutes of hands-on time, and a crockpot. The crockpot is going to do most of the work.
They're just like cookie candies! This will be great for parties or giveaways! You can even try out different nuts and sprinkles to add to this Christmas candy.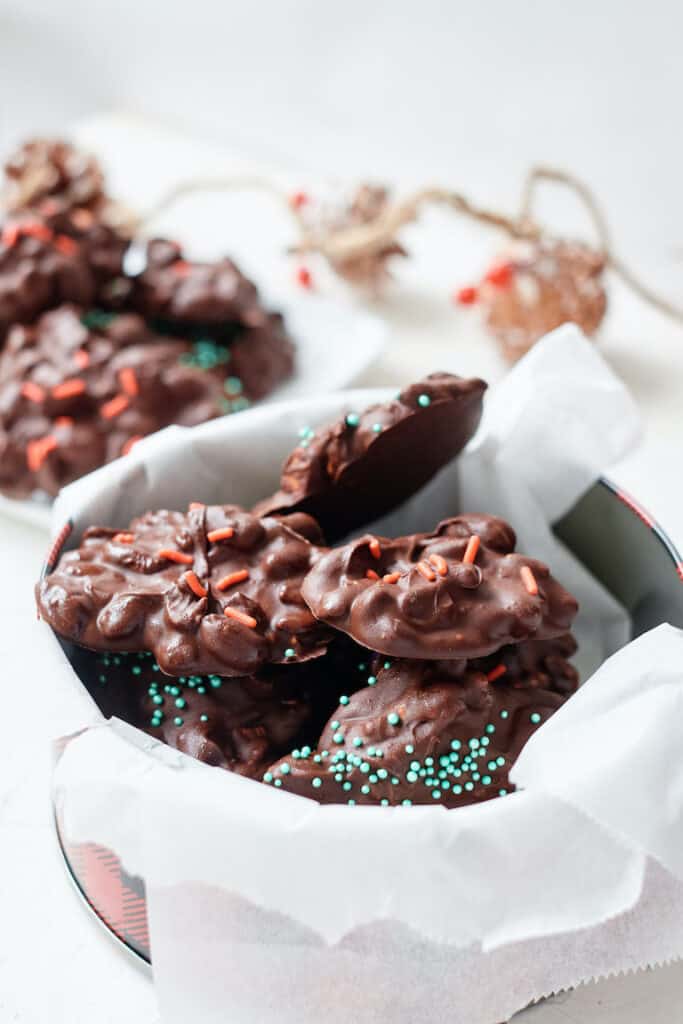 These festive candies are both adorable and delicious. This homemade candy is easy to make and is ideal for whichever holiday you're celebrating this season. Also, these sweets are for you if you are a super amazing creative person who enjoys making cool stuff. Simply switch around the colors and flavors.
These cute sized holiday candies are so addicting! You are going to find yourself munching on these and it will be hard to stop! You can also give this as a gift to your friends and family!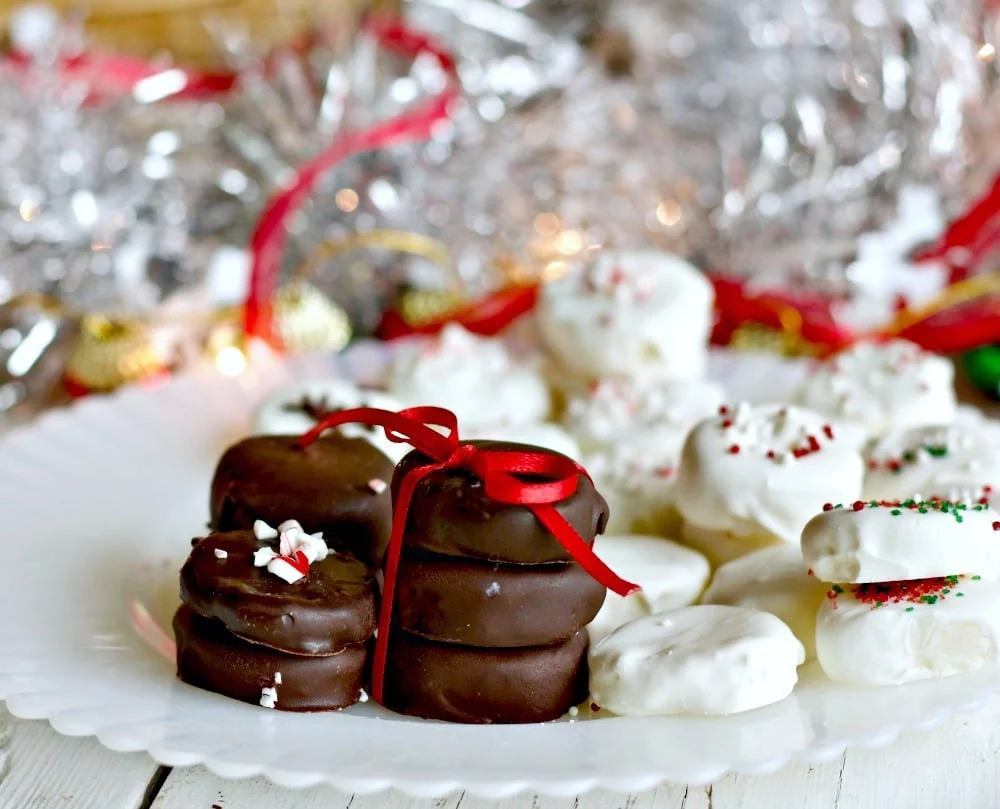 Believe it or not, this Christmas candy has only 3 ingredients in it! This Crockpot Christmas candy, made entirely in the Crockpot with white chocolate and macadamia nuts, plus the sprinkles on top, is the best sweetest thing you'll taste all year!
Do you want to be the holiday house that everyone wants to come to? Put these out at your next party, and they'll be gone in minutes, earning you the title of hostess of the decade. They're that good, I'm not kidding.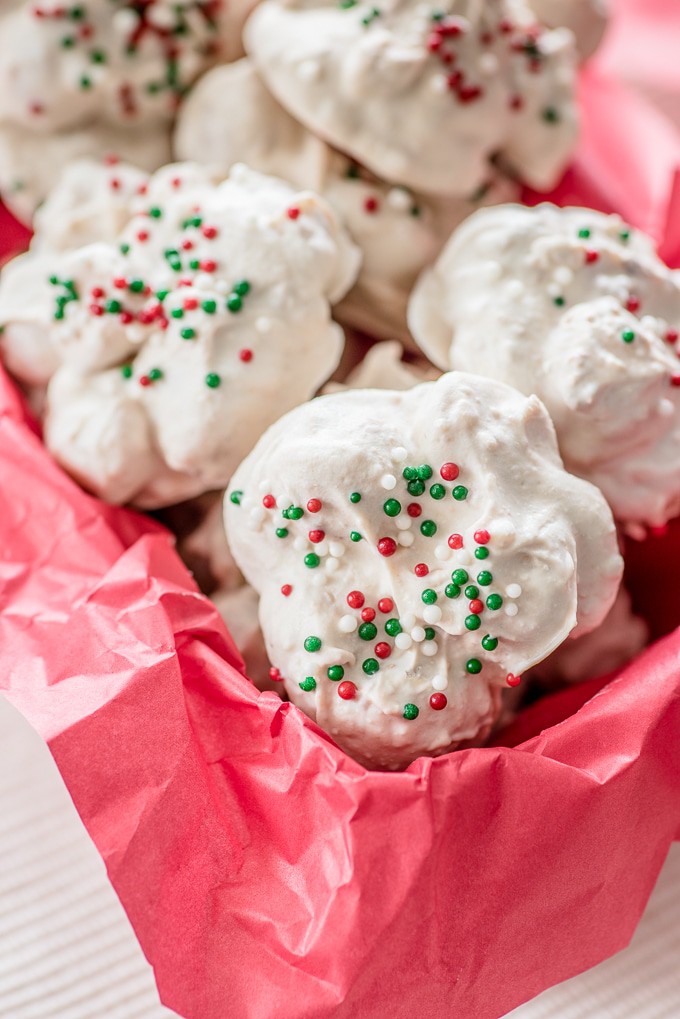 This gluten-free Christmas crack is a delightful holiday treat that the whole family will enjoy. This wonderful gluten-free Christmas crack was only made with 4 ingredients – Glutino table crackers (you can also use a different gluten-free cracker if you want), salted butter, brown sugar, and chocolate chips.
Even the kids will love the taste of these! This gluten-free crack recipe only takes 15 minutes to make! And the freezer will do the rest of the work!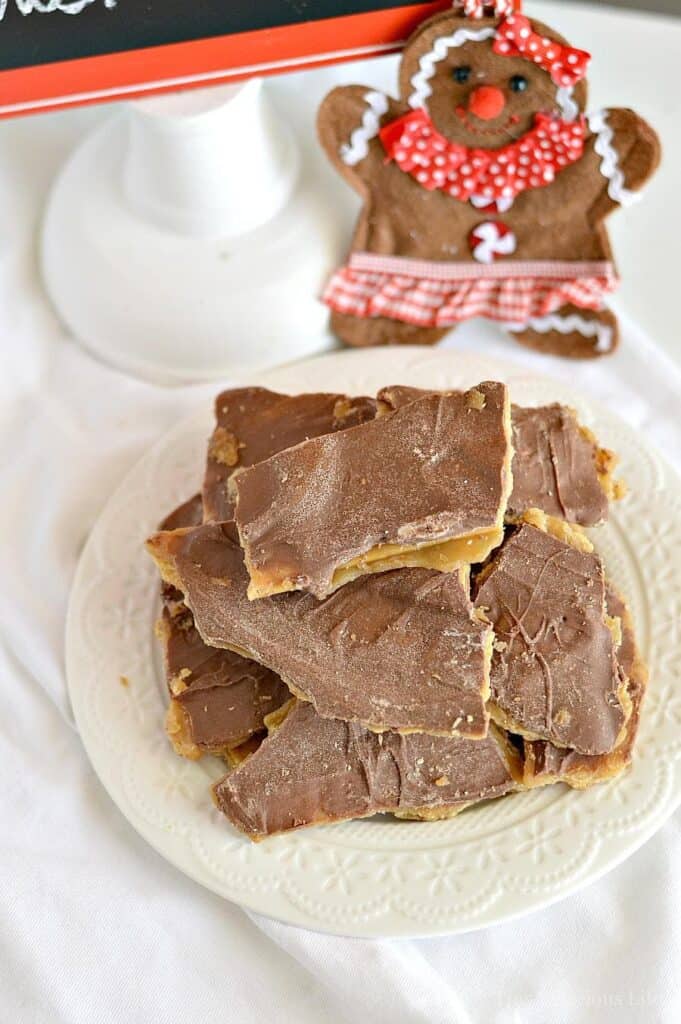 The perfect combination of these salty pretzels and sweet toppings is just incredible! Trust me, you are going to love making these peppermint pretzel bites. Not only because they are really yummy, but they are also quick to make – 15 minutes to be exact.
In addition to that, it only requires 3 ingredients – pretzels, peppermint, and m&m chocolates. This recipe makes 40 peppermint pretzel bites. You can also substitute the square pretzel for any other pretzel that you would prefer, the same goes for the chocolate on top.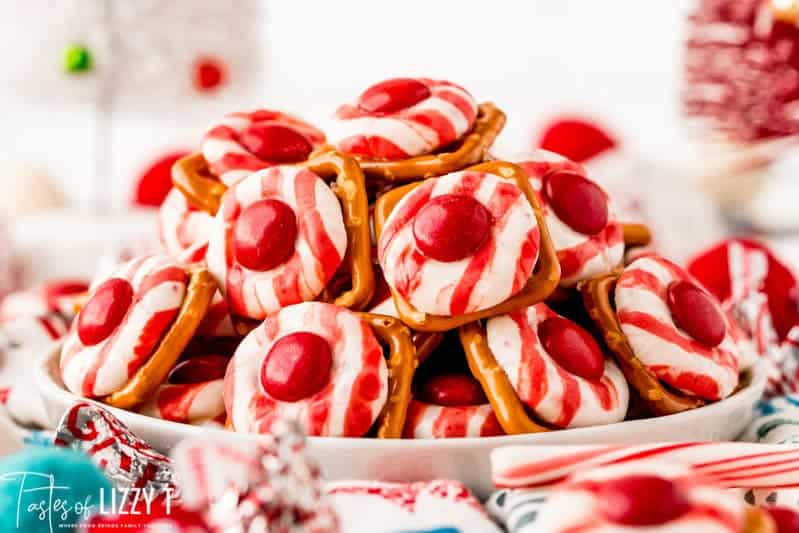 Delicious peanut clusters wrapped in creamy peanut butter, milk chocolate, and peanut butter chips make up this Chocolate Peanut Butter Crockpot Candy. They're cooked in a slow cooker and then scooped out onto wax paper to set. To make the perfect Christmas treat, top it off with some festive sprinkles.
You are going to love using a crockpot. It is just so easy and effortless to use. It's so amazing to toss a few ingredients into the bowl, turn it on, and walk away knowing that a delicious meal is cooking on its own. There's nothing better than chocolate and peanut butter together!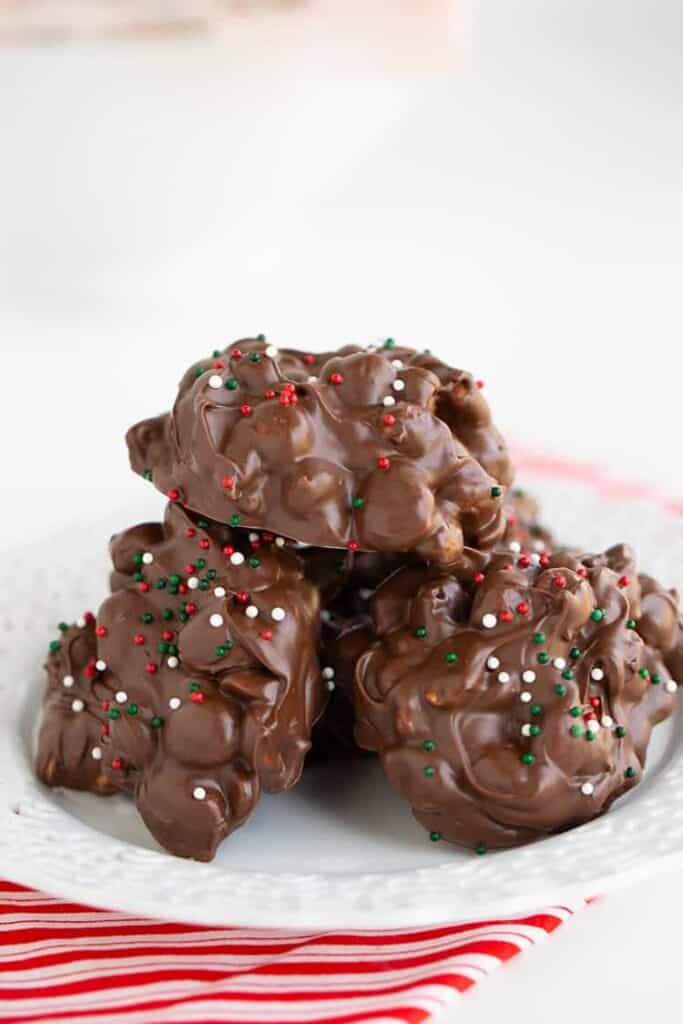 This is a treat for the older crowd only! Cherry with rum really goes well together. You can use a different color for the sanding sugar to make it look more Christmas-y. This is really easy to make. In just 15 minutes, you'll be able to make about 60 to 65 cherry bombs! This is great to serve at parties too.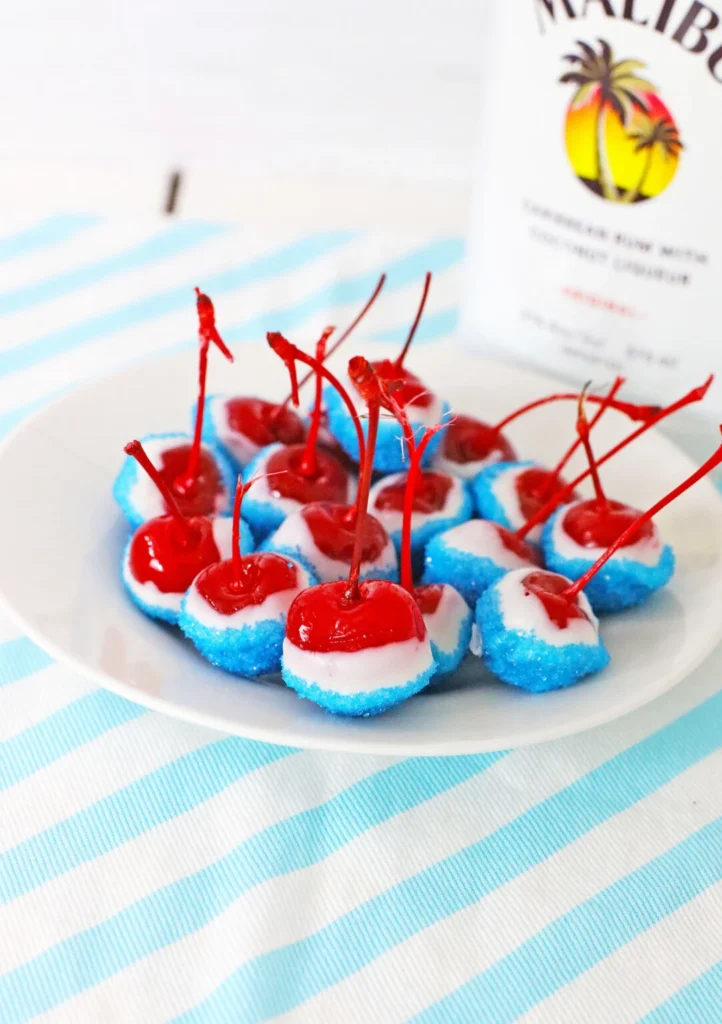 Kids love this candy. This candy may be made completely different by using other kinds of food coloring and extract flavors. There are a lot of different flavors you can try with these glass candies – peppermint, strawberry, banana, raspberry, green apple, and more! Depending on what you prefer.
Your family will ask for it all the time once you learn how to make this stained glass candy recipe! Kids can help out choosing the colors in the flavor to be used in making this candy!
This keto candy recipe is incredibly simple to prepare. You may make a nice low-carb Christmas present or snack with just a few ingredients. You can enjoy these tasty chocolate candies even when you're on a diet. There are only 0.3g of net carbohydrates in each sugar-free chocolate treat.
There are 5 ingredients to this recipe – unsweetened baker's chocolate, cacao butter, Swerve confectioners sweetener, flavored extract (optional), and some nuts (also optional). That's it and you'll be able to create this delicious treat! Check out the full recipe to learn how you can make this!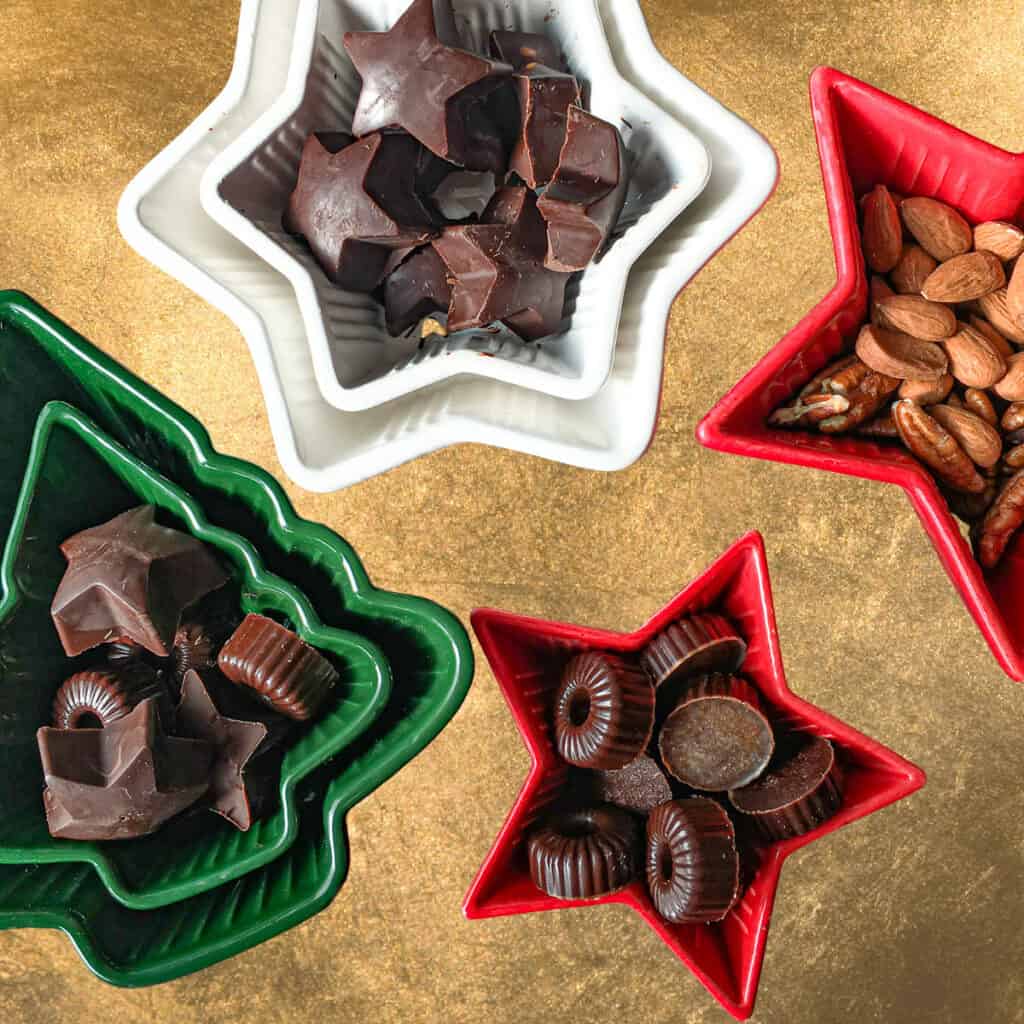 If you believed truffle making was reserved for pastry chefs, I have some shocking news for you – you can cook your own truffles at home right now! Who knew it would be this easy to make truffles? Given how delicious truffles are, most people figured it would never be possible to create them on our own.
We had assumed that authentic truffles could only be purchased in little boxes from expert chocolatiers. Once you try making your own truffles, everyone will be impressed by how wonderful it looks and how addictingly great it tastes! Figure out how to make them and check the full recipe now!
This recipe for Oreo Peppermint Bark is both festive and tasty. Oreo cookies are combined with white and milk chocolate, as well as Starlight Mints! Candy barks have been a staple of the holiday season for as long as I can remember. It is always nice to try different variations of candy barks.
Oreos, Starlight Mints (or other peppermint candy, such as crushed candy canes), and chocolate chips are required for the recipe. A substitute for chocolate chips is white chocolate candy coating, which will work as well. You can use milk chocolate, semisweet chocolate, or dark chocolate.
With the gorgeous red and white topping, this peppermint oreo bark is also ideal for Valentine's Day. However, it is so delicious that you may find yourself making this all year again and again.
For a no-bake dessert that's suited for a special occasion, rich and creamy peanut butter balls are coated in chocolate and sprinkled with festive sprinkles. These buckeye balls make a wonderful present and are a wonderful addition to just about every holiday dessert table.
These simple peanut butter balls just require a few items that you probably already have on hand, such as peanut butter, powdered sugar, and butter. After the ingredients have been mixed together, knead the peanut butter mixture with your hands to incorporate all of the powdered sugar before forming the peanut butter balls. View the full recipe from the link to know more!
It's impossible to discuss Christmas without mentioning sugar plums. Now, there are many sugar plum recipes out there, but this is a quick and easy sugar plum dish that anyone can make with everyday goods. The ingredients include – purple food coloring, seedless jam in either plum or raspberry, warm water, lemon juice, plain unflavored gelatin, and granulated sugar with extra sugar for dusting.
From kids to adults, everybody is going to love this nice-looking candy treat! These are so addicting, everybody is going to want more of them! Plus, you can also use a different color just to make it more fun, you can mix and make different colors of these sugar plum candies.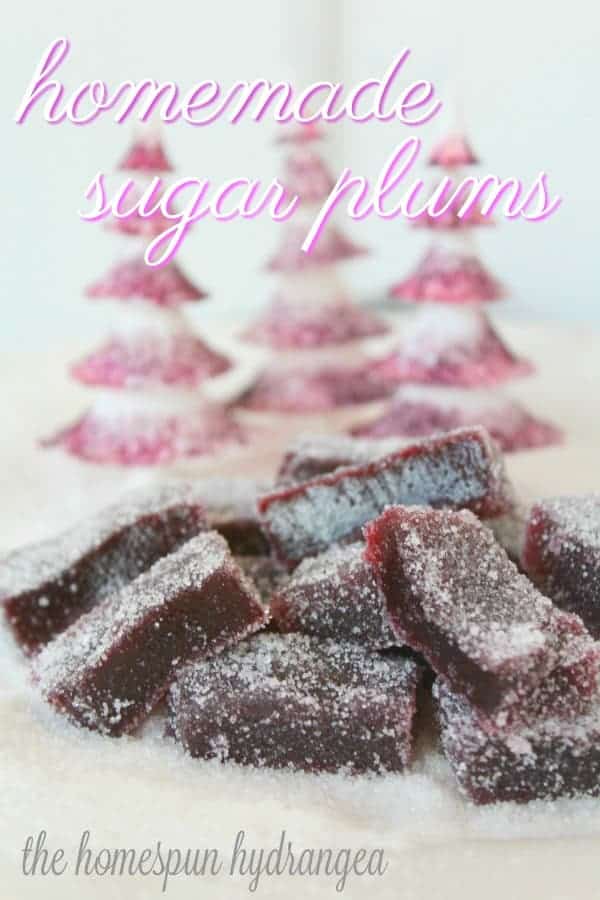 This banana pudding candy bark dessert is a tasty alternative to a bowl of creamy banana pudding. The whole family is going to love the taste of this dessert! It looks very beautiful and makes a great Christmas gift to give!
Here are the ingredients you will be needing to make this lovely candy bark treat: Wilton bright white chocolate melts, Wilton yellow chocolate melts, banana cream JELLO pudding powder mix, banana chips, Nabisco nilla wafers, and top it off, some chopped walnuts.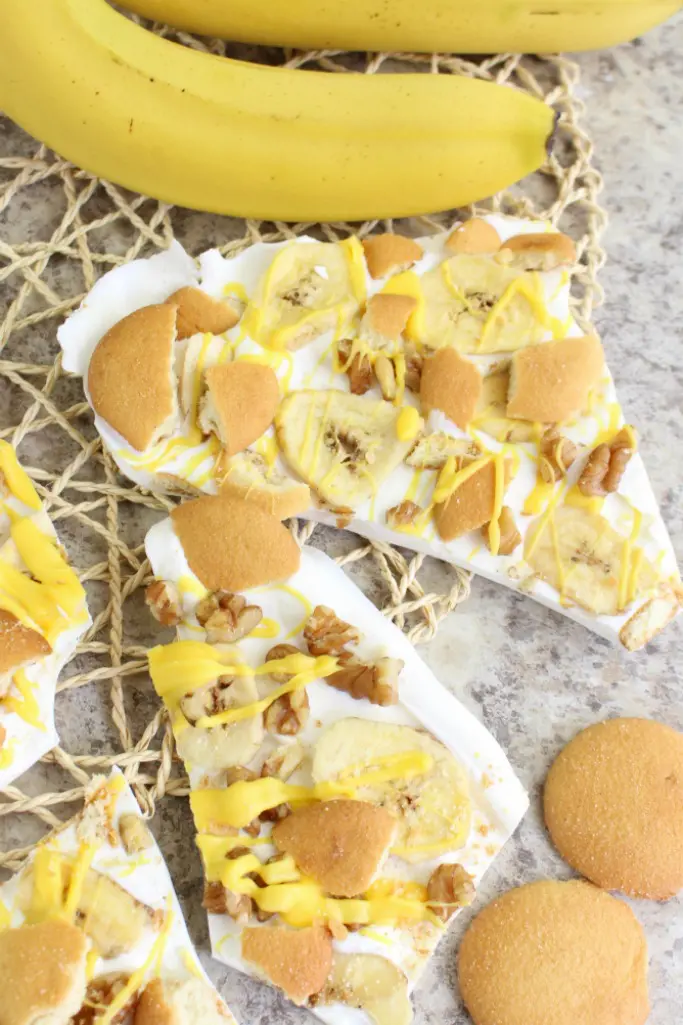 If you liked these easy Christmas candy recipes with few ingredients, be sure to check these other great recipes out:
Be sure to PIN this for later and SHARE it on Facebook!