Are you asking yourself what is Christmas in July? You're not alone. While this is a regular occurrence for many, there are other people who have no idea what this summer "holiday" is all about.
Keep reading to find out what it is, how to celebrate it, and you just might find out that the old way of thinking that Christmas happens just one time per year is long gone.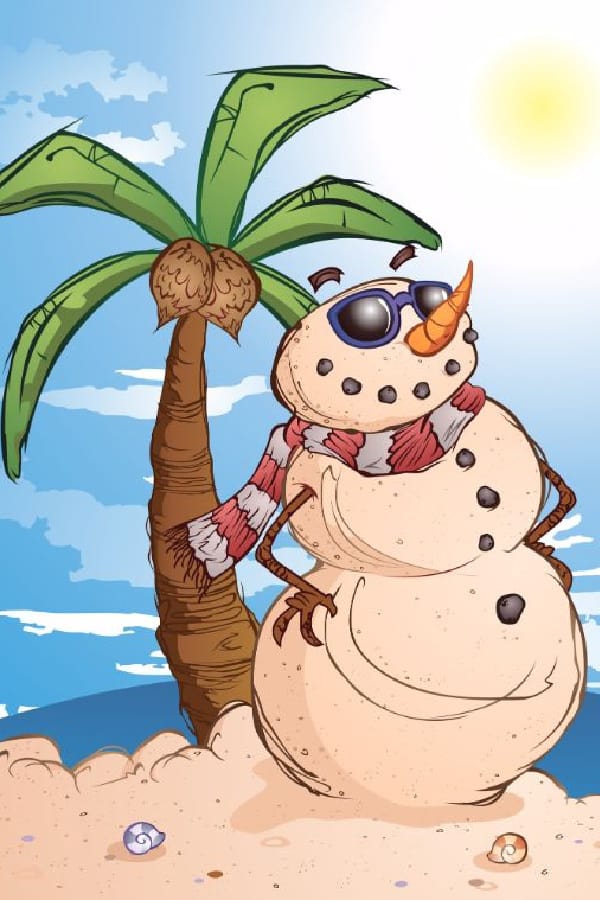 WHEN IS CHRISTMAS IN JULY?
While it might seem silly to say it's in July, Christmas in July is not the entire month of July, as many people think. It can fall on a couple of different days, but the two most common days are July 25th, and sometimes you'll find that it's celebrated on July 12th. (In my mind, what's wrong with celebrating it for the entire month of July? It makes sense to me!)
WHO STARTED CHRISTMAS IN JULY?
This awesome idea actually started way back in 1933 at a summer camp. It was an idea of the camp to bring Christmas to the campers on July 24th and July 25th.
For the first Christmas in July, the camp really went all out. Decorations included fake snow, gifts, and even Santa made an appearance. The tradition has stuck throughout the years and is now a fun way to break up the months until the real Christmas holiday arrives.
HOW TO CELEBRATE CHRISTMAS IN JULY
The great part about celebrating this holiday is that there's no right or wrong way to do it. It's like having Christmas without it actually being Christmas – except it is, in a way.
There are so many ways that you can celebrate Christmas in July. but here are a few of my favorite ideas.
DECORATE THE HOUSE WITH CHRISTMAS DECORATIONS
Get out the tree, put up a few Christmas lights, and decorate the mantle as well. If you have the decorations, put them up. This is a great time to use those decorations that don't always make it out of the storage boxes for December 25th.
HAVE AN UGLY SWEATER PARTY
Yes, even in July it can be sweater weather. Dust off those Ugly Christmas sweaters, turn on a fan or the air conditioner, and wear your sweaters with pride. The uglier the sweaters, the better.
BUY FUN GIFTS AND HAVE A GIFT EXCHANGE
Since this isn't really Christmas, you don't have to go overboard here, but if you find a fun gift or two to wrap up and open, it's makes for a great celebration. Try a White Elephant Gift Exchange that is certain to bring on the laughs.
WATCH A CHRISTMAS MOVIE
Pull out one of your favorite recorded Christmas movies or check out the Hallmark Christmas in July to watch a romantic favorite.
Anything that you want to do to celebrate Christmas in July is a great idea. Make it your own and have fun with it.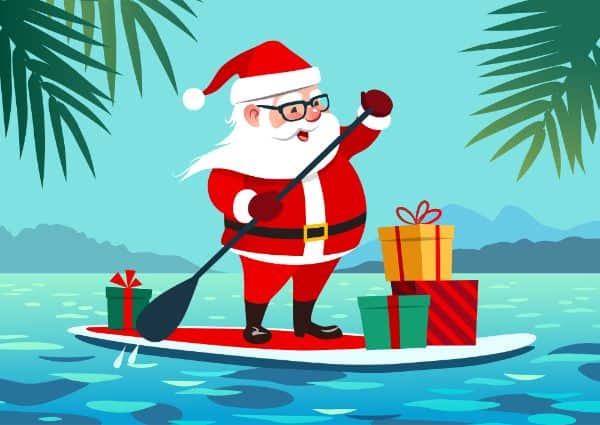 WHAT COUNTRIES CELEBRATE CHRISTMAS IN JULY?
Not all countries celebrate this fun "holiday", but there are a few that do. The USA is one of the biggest that tends to love celebrating a July Christmas, but so does Australia, New Zealand, the UK, and South Africa.
Each will have their own fun traditions and spins that they put on it.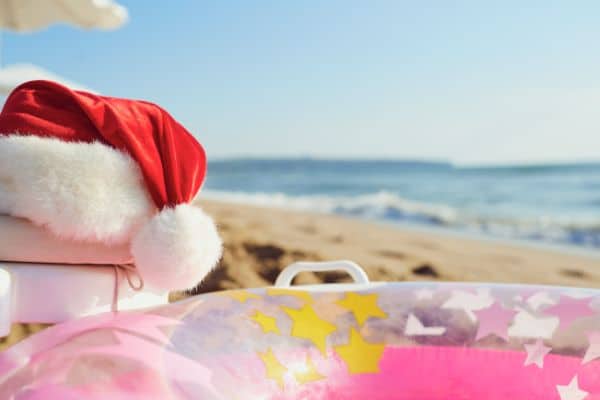 QVC CHRISTMAS IN JULY
Have fun shopping from home (and get a head start on your holiday shopping for the year) with the QVC Christmas sale in July. This is your chance to sit at home on the couch and shop for some really fun and festive items.
Not only can you buy adorable home decor for Christmas, but you can also snag some fun gifts and Christmas presents with good pricing offers.
Use the sale at QVC in July as a way to prep and prepare for the real Christmas happening in December.
Do you celebrate Christmas in July? Tell us about it in the comments below.
MORE CHRISTMAS FUN
Now that I have answered the question…what is Christmas in July…you may want to check out these other fun ways to celebrate Christmas, too.