These easy Christmas decorating tips and tricks will take some of the stress out of the annual Christmas decorating and leave your home cheerful and full of Christmas spirit.
WHY DECORATE FOR CHRISTMAS?
Decorating for Christmas is one of my favorite things to do each year. I love transforming my home into a Christmas playground.
Not everyone is as convinced or as passionate about Christmas decorating, LOL. I have a few ideas that may convince you to do at least a little easy Christmas decorating this year.
One reason to decorate for Christmas is that it makes the season stand out from other times of year. The Christmas season is special and decorating gives it that extra bit of attention.
There have been a lot of studies that have shown that Christmas decorations can improve your mood!
Winter is a dark time…as in we have fewer daylight hours. Adding some Christmas lights can brighten your living space!
EASY CHRISTMAS DECORATING TIPS
Holiday decorating doesn't have to be time consuming or difficult; a few simple decorating tricks can give you a festive home in minutes.
The holidays are a wonderful time of the year when friends and families come together to show each other how much they care. It can also be a tremendously stressful time so make your life a little bit easier by using the following easy Christmas decorating ideas to add a taste of the holidays to your home quickly.
CHRISTMAS LIGHTS
Christmas or holiday lights are inexpensive and easy to find; simply add them to hour home in creative and decorative ways.
Decorate doorways, mantles, and staircases with holiday lights and a bit of garland.
Or fill large vases with Christmas balls and holiday lights for a quick and easy festive display.
HOLIDAY CANDLES
The warm flickering glow of candles harkens back to Christmases long ago when actual candles were clipped onto tree branches.
Now there are much safer ways to illuminate a Christmas tree, but placing some fragrant candles in decorative votives around the house for the holidays still gives a warm, inviting glow.
Always be aware of fire safety when using candles!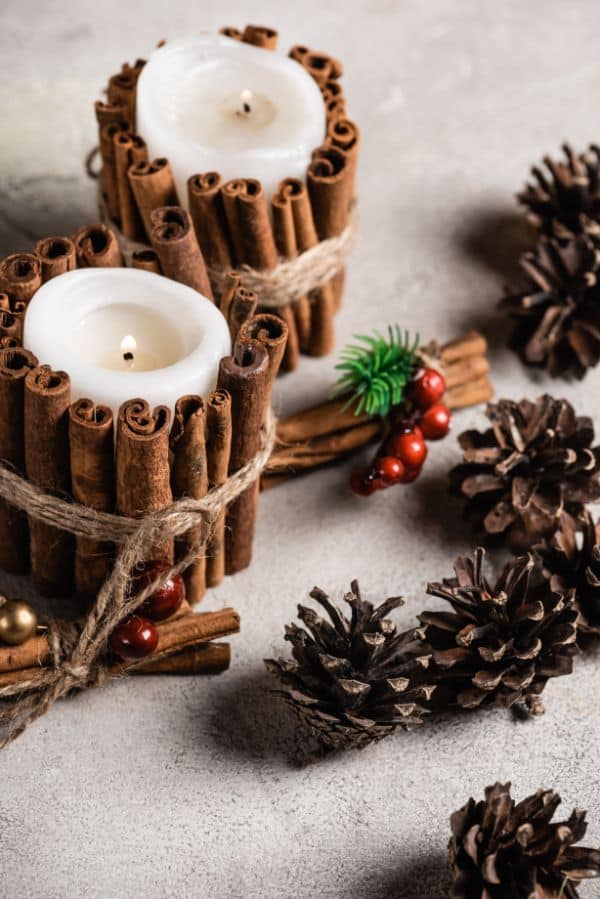 CHRISTMAS PLANTS
The Christmas tree and the poinsettia are the best known holiday plants, but there are other living plants that you can bring into your home, which will brighten it and add seasonal flair.
Look for Norfolk Island pines, dwarf albertas, amaryllis, cyclamens, azaleas, and Christmas cactus.
If you have pines on your property, cut some boughs, and create your own fragrant wreaths and decorative boughs.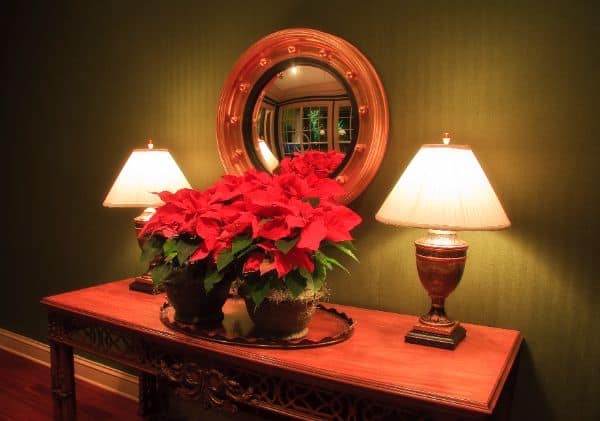 ADD A BOW
Purchase some holiday bows and ribbons and tie them to lamps, chair backs, door handles, and anything else you can think of.
Ribbons are fairly inexpensive, and they quickly add holiday cheer as well as bright color to your home.
Check your local craft stores for weekly specials which could include 50% off Christmas ribbon and decor!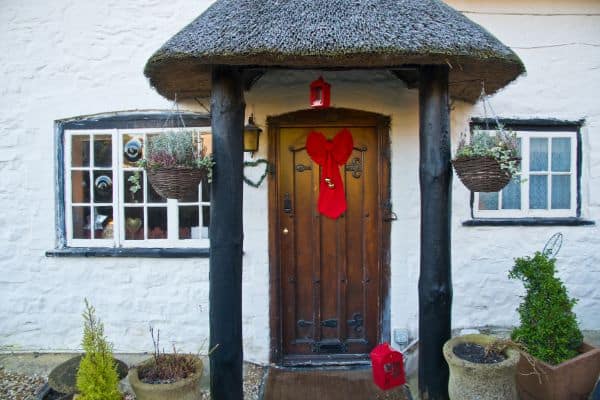 HIGH TRAFFIC AREAS
Make your decorating count; instead of tucking holiday odds and ends in every corner, place them where they'll get the most attention.
Decorate your front door with a wreath for an immediate welcome.
Then look at the house as a guest would. Place decorations where they'll be seen and appreciated.
Sticking to high traffic areas is one very easy Christmas decorating idea!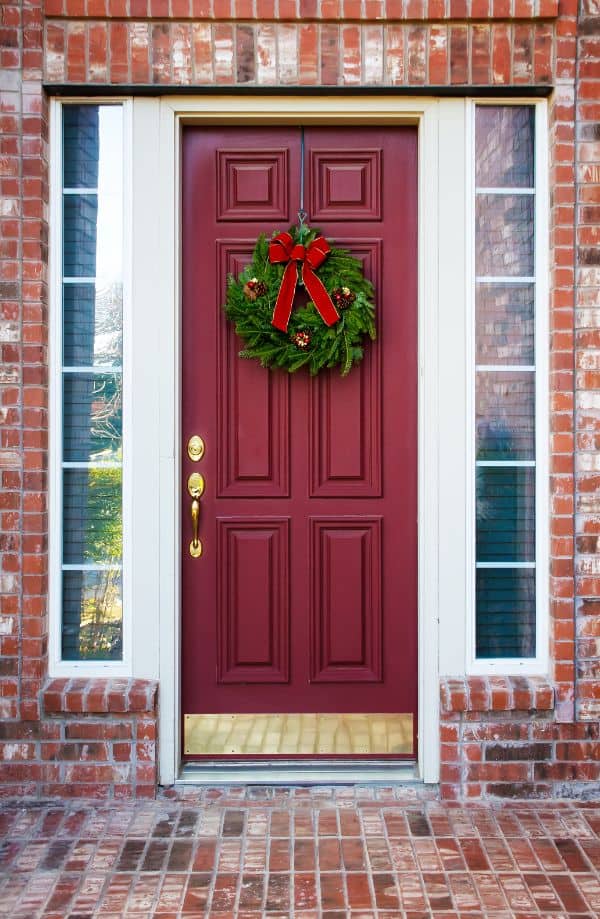 FOOD CENTERPIECES
Quick decorating that doesn't break the budget, food items used as centerpieces serve two functions as they're decorative and edible.
layer green apples with red ones in tall vases or scattered in large bowls. Fill smaller jars with red and green M&Ms, gumdrops, jelly beans, and other treats that are pretty little snacks.
Use limes and pomegranates for a more intriguing display. Get creative and come up with your own concoctions.
HOLIDAY SCENTS
Don't forget to hit the sense of smell. Whether you get it from live plants, an air freshener, potpourri, or fresh homemade gingerbread cookies, the smells of the holidays instantly transport people to a warm fuzzy place.
You can make your own potpourri and let it simmer on the stove or you can light your favorite Christmas candles.
However you choose to scent your house, it will bring about an instant holiday atmosphere.
WHAT EASY DECORATING IDEAS WILL YOU TRY THIS YEAR?
Christmas decorating doesn't have to be a chore that causes you additional seasonal stress.
Use these easy Christmas decorating tricks to help you infuse your home with holiday spirit and joy….then sit back and enjoy the best time of the year!
Here are some more great Christmas ideas:
Be sure to PIN this for LATER and SHARE on FACEBOOK!