These Free Printable Christmas Activity Sheets for Kids are full of fun and learning. If you're looking for a way to keep their minds active and busy, check out this packet of holiday printables that includes a free PDF printable download.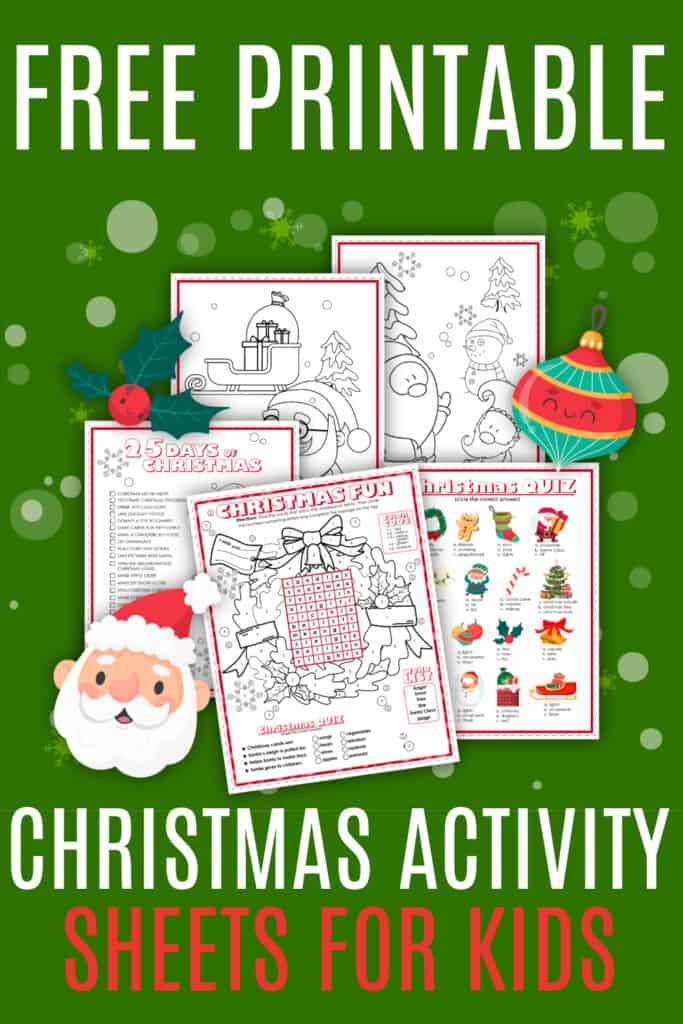 WHY ARE PRINTABLES GREAT FOR LEARNING?
The reason that printables are so popular in our house is that the kids find them to be extremely fun and entertaining, while I love that they're actually teaching the kids, too.
They'll be using critical thinking skills, creativity skills, analytical skills, and more. This pack has 5 pages of holiday learning fun.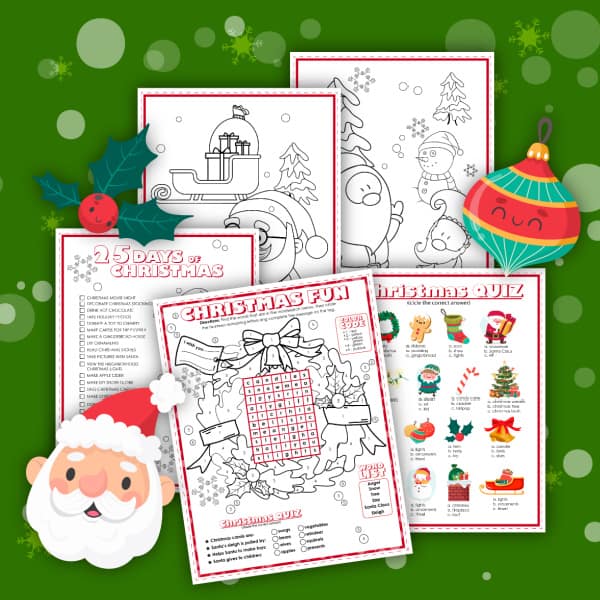 This free packet of holiday worksheets for little ones is great for:
preschool and daycare
homeschooling
kid's camps
after school programs
kids at home on Christmas break
keeping little ones entertained while you get holiday baking and other tasks done
FREE PRINTABLE CHRISTMAS ACTIVITY SHEETS FOR KIDS
These printables are a wide variety of activities They'll be able to color, take a quiz, mark things off the list, and create some epic Christmas fun.
WHAT'S INCLUDED IN THIS FREE HOLIDAY PRINTABLE?
There are several sheets in the printable, and they are listed below.
25 Days of Christmas Printable
Use this printable to do 25 fun activities before Christmas arrives. The kids can do one activity daily or mash them all together at once.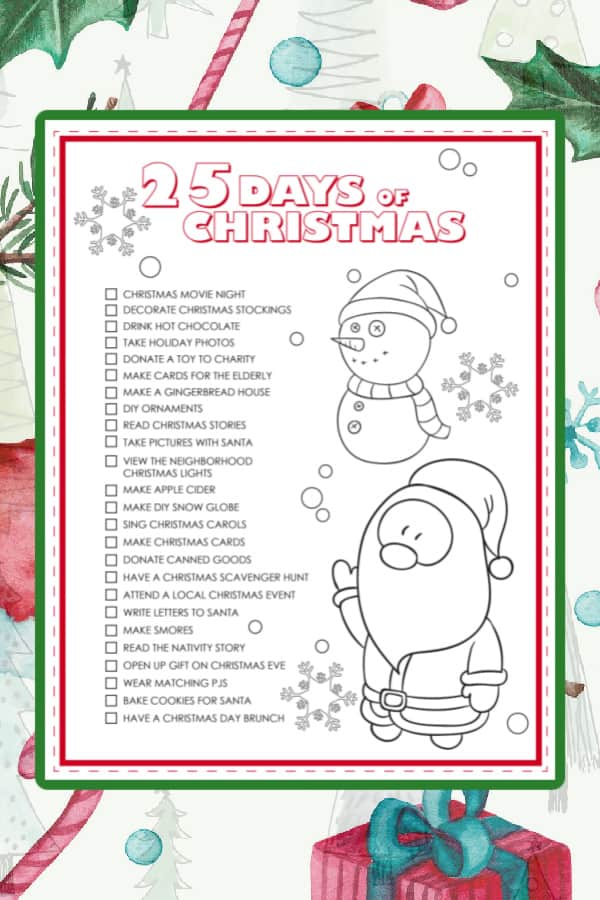 Christmas Quiz Printable
Will they know what each picture is? If they know their holiday items, they should ace this quiz with ease.
Christmas Fun Wordsearch
Not only can they find the fun words located in this search but they can then use the tips to color in the picture, too. The words are all Christmas-themed to make it more fun.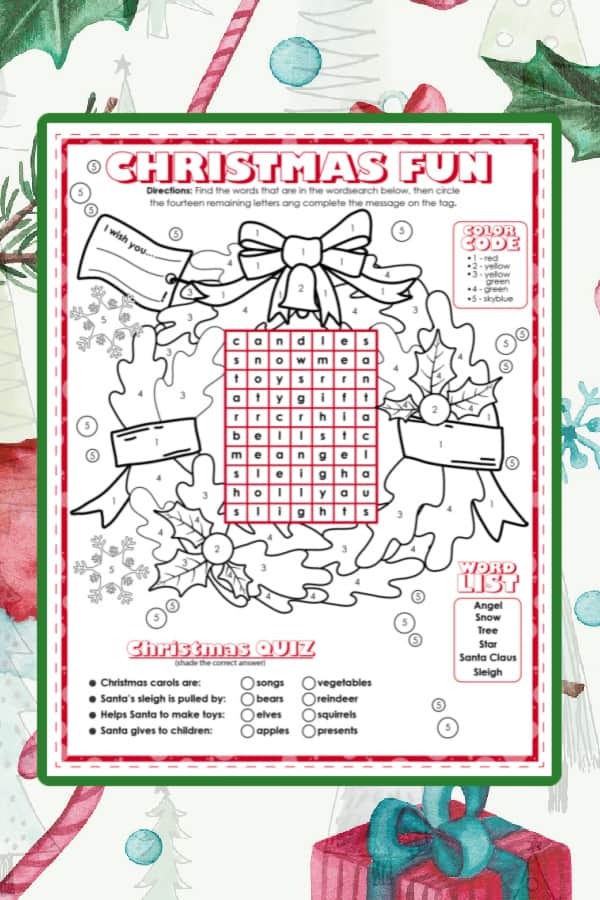 Christmas Coloring Pages
Let them be as creative as they want and make some lovely holiday pictures! This is a cute way to be as creative as they want!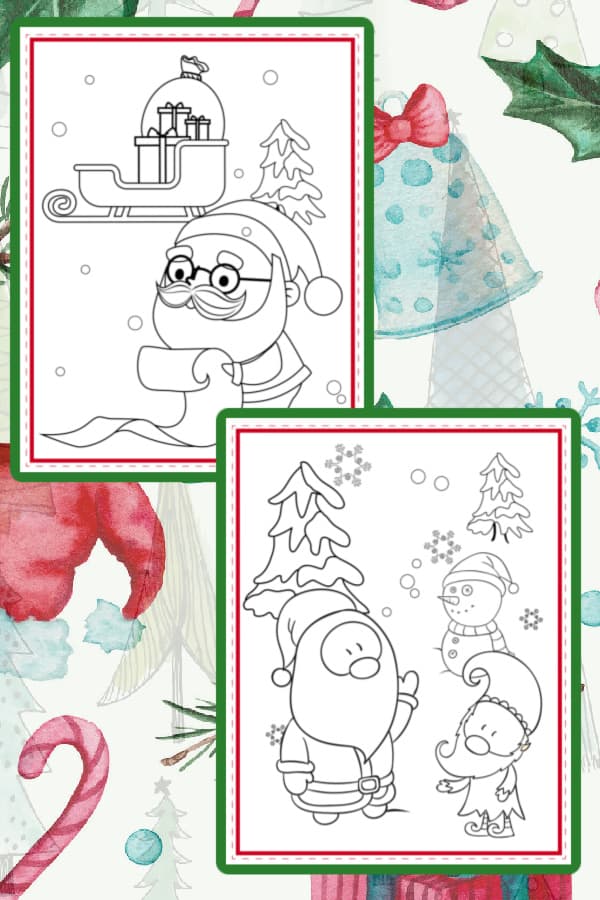 GET THESE FREE CHRISTMAS ACTIVITY SHEETS
Are you excited and ready to learn how to get these Christmas activity sheets? It is so easy to get them.
Click here to download the Free PDF Printable Kids Christmas Coloring Sheets Set.
Use this in conjunction with my Santa Christmas Color by Number Printable.
If you loved these printable preschool holiday worksheets, be sure to check out these other great printables: