There is a saying that's often said, "There's no place like home for the holidays." Luckily it is possible to celebrate Christmas away from home and still make it a magical and special time of year.
HOW TO CELEBRATE CHRISTMAS AWAY FROM HOME
I think most people would prefer to be at home with family for the holidays. Sometimes we don't get a choice of where we are going to spend Christmas due to work, finances or even our health.
There are also those who choose to go out of town during the holidays. No matter the reason you are celebrating Christmas away from home, it is still possible to make it extra special.
PLAN AHEAD
Planning ahead is a very important step when you will be enjoying Christmas away from home.
There are many Christmas practices that can be done when you are away from home. Plan ahead and take into account those habits and practices you love doing during the holiday season. For example, if you read The Night Before Christmas on Christmas Eve, then take a copy along.
Sit down and think about the Christmas traditions you don't want to miss out on while you are gone and devise a plan to keep these traditions going no matter where you are spending the holidays.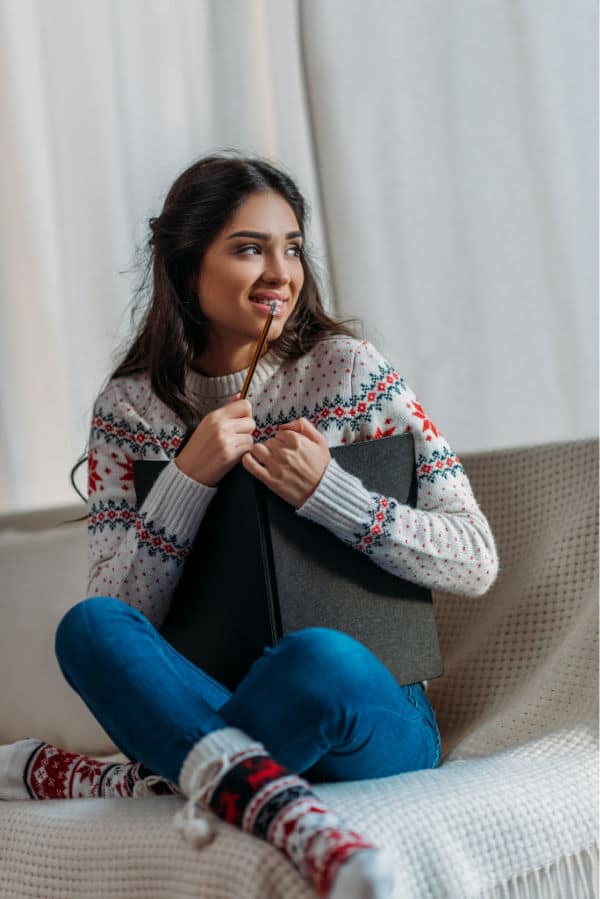 SHIP YOUR GIFTS
If your destination is known ahead of time, you can wrap and ship your gifts so that they don't travel with you. By doing so, your gift will reach its destination, prepared to be unwrapped.
This is especially important if you will have children with you at the holidays. It is important that kids still have a magical Christmas and Santa will still need to pay the kids a visit on Christmas morning.
Don't forget to include stockings in your gift shipment.
SHARE THE EXPECTATIONS
Every family has its own customs and ways of celebrating the Christmas holiday.
If you are supposed to stay with relatives during your trip, let them know what your family traditionally does during the Christmas holiday and how you can work together to make the holiday special for everyone.
Inquire from them; how they can be helped, in other to ensure that the most crucial and fundamental customs are achieved.
Talk to your immediate family about things that may NOT be the same so there is not shock or disappointment if things are exactly like they are used to.
If you are staying at a hotel or resort you can inquire ahead of time about different amenities they may offer during Christmas holidays.
STAY CONNECTED
Staying connected with your family is so important during the holidays.
If you can't be with your family on Christmas there are many easy ways to stay connected thanks to technology.
In order to get a glimpse of the activities and events, you can either use your phone to communicate, sing and listen to Christmas carols, or you can simply plan a time to use a web camera to monitor and observe ongoing events and activities during the Christmas holiday celebration.
Cell phones make staying connected so much easier! Remember to consider time zone changes when scheduling these calls and video chats.
CELEBRATE LOCALLY
Depending on where you are celebrating Christmas away from home, it is possible to get involved in the local Christmas events.
If you typically go to a Christmas Eve church service, do a quick google search of the area and see which churches are offering services.
There are usually many special events going on during the holidays in large and small communities.
Find fun ways to make the holidays special and immerse yourself in the local holiday customs. This will add some new and fun memories to your Christmas.
DECORATE YOUR SPACE
If you are not at YOUR HOUSE for the holidays it doesn't mean you have to scrap all decorations.
If you are staying with family members then chances are good they will have holiday decor.
But if you are traveling and are staying at a hotel you may be missing a Christmas tree and twinkling lights.
You can still do some simple holiday decorations in the space you have available.
Get a small tabletop tree and some decorations. It is amazing how Christmas lights can brighten any space.
If you don't have room to take the decorations home with you then donate them to a shelter before you leave.
KEEP IT SIMPLE
There are simple things you can do to keep the Christmas spirit even when you are away from home.
Listen to Christmas music. Have a Christmas movie marathon and drink hot chocolate.
Drive around the community you are in and look at Christmas decorations.
Sometimes even these small simple tasks will get you into the Christmas spirit no matter your location.
Where will you be spending the holidays? How do you make it special even if you are celebrating Christmas away from home? Comment and let me know!