If you haven't considered having a Christmas caroling party then now is the time! Find out how easy it is to host a caroling party this holiday season.
WHAT IS A CHRISTMAS CAROLING PARTY?
A Christmas caroling party is simply a party that involves going out Christmas caroling!
It is a simple concept and one that used to occur often in communities all over the US.
Instead of just caroling, it is fun to host a before or after party for the carolers.
As the weather cools and the snow starts to fall, everyone looks forward to Christmas.
Spread holiday cheer in your neighborhood this year by hosting a Christmas caroling party. Invite the young or the young at heart and sing your way through the holiday season!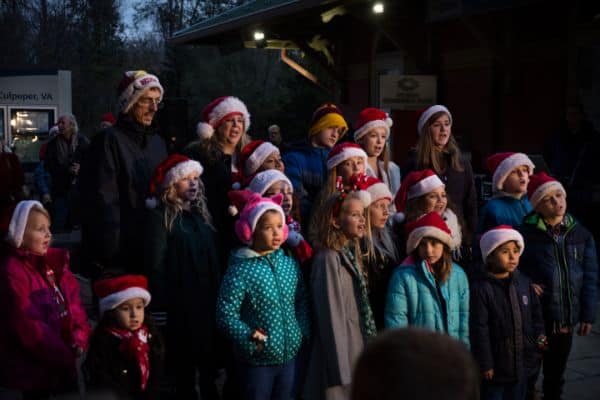 CAROLING PARTY INVITATIONS
A caroling party is a casual affair, so there is not necessarily a need for a mailed invite.
Call or email your guests to let them know the details of the party.
If you do want to host a more formal event, you can use an electronic invitation system such as Evite or make your own paper invitations.
If this is a neighborhood party you could print off a flyer and take it door to door in the neighborhood.
If you are making paper invitations, buy red and green stamp pads and a music note stamp.
Stamp the invitations with the music notes and remind your guests to bring flashlights.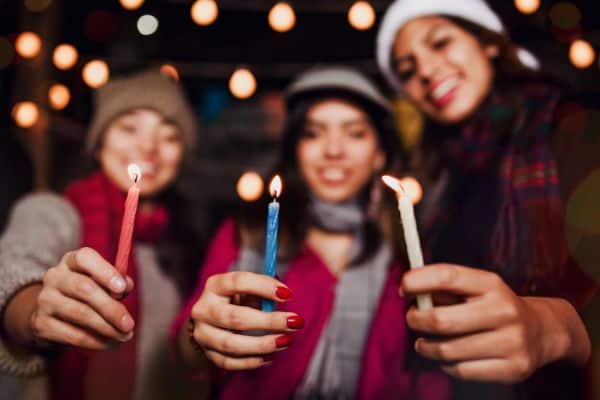 CHRISTMAS CAROLING SONGBOOKS
Before your guests arrive, create Christmas songbooks for them to use while caroling.
Depending on the age and number of your guests, you can create a songbook for each guest or enough for two or three people to share.
Design a colorful cover for the songbooks. Make copies of the lyrics to your favorite Christmas carols.
Place the carols in the order they will be sung, set the cover on top, and staple the left side of the sheets to form a booklet.
To dress up the songbooks, you can punch two holes in the top of the books and tie a ribbon bow through the holes instead of stapling the sides.
FOOD FOR A CHRISTMAS CAROLING PARTY
Keep the food simple since singing is the focus of the party.
Serve slices of pizza with celery, carrot sticks, and ranch dressing.
Provide plenty of water and lemonade to prepare everyone's vocal cords for the singing that will follow.
After the caroling is completed, invite your guests back inside to warm up with a hot chocolate bar. Boil plenty of hot water and set out packets of hot chocolate in a variety of flavors.
Place bowls of whipped cream, sprinkles, shaved chocolate, marshmallows, crushed candy canes, and crushed cookies on a table and invited everyone to top their mugs with treats.
Set out platters of Christmas cookies and mini-donuts for a sweet snack.
TIPS FOR A SUCCESSFUL CAROLING PARTY
Caroling has such a rich history and can bring so much joy to the homes you stop at.
Here are some tips to keep in mind so you will have a successful Christmas caroling experience.
The best time to go caroling is from 7:00 pm until 8:00 pm. Most people will be home from work and have eaten dinner by then. Younger children will still be awake and can enjoy the carols.
Practice a little bit before you leave. Elect one person to be the song leader and they can be the person to start the songs.
Remember to stay on the sidewalks.
Carry flashlights for safety while walking and so you can see your songbooks.
Have the group wear Santa hats or holiday attire for even more fun!
Be sure to have a plan of where you will carol before you leave home.
Remember to have FUN!
MORE CHRISTMAS FUN
If you love Christmas as much as I do then be sure to check out these other fun Christmas ideas!
Be sure to PIN this for LATER and SHARE on FACEBOOK!