Mandalorian fans will love these Baby Yoda Christmas memes to warm your heart during the holidays and all year long!
BABY YODA CHRISTMAS MEMES WILL MAKE YOU SMILE
I am a big fan of The Child, aka Baby Yoda and the show The Mandalorian. There is just something about that little face and those big ears…that just drew me in and I couldn't quit watching the show.
I can't wait for the next season to come out!!
My love for Baby Yoda got me to searching for memes this Christmas season and I wanted to share the memes I found with you!
I will say up front that despite a lot of effort…I was unable to find the CREATOR of these memes. Giving credit for work done is important to me…but it is VERY hard to find the origin of memes!!!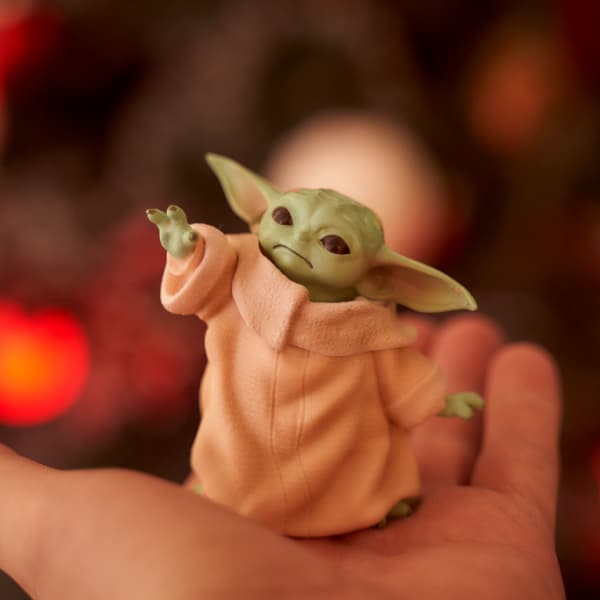 FUNNY BABY YODA CHRISTMAS MEMES
These Baby Yoda Christmas memes made me laugh out loud!
We have had our share of trouble with Christmas lights in the past, LOL.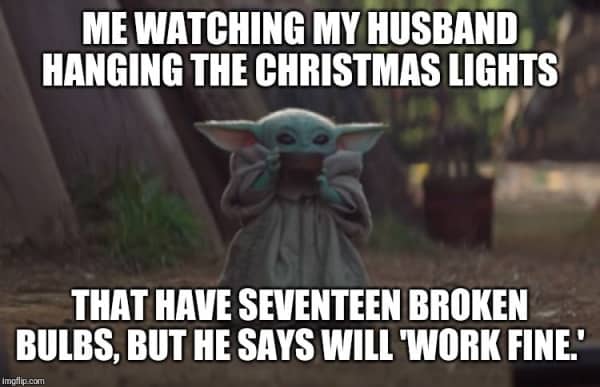 This one had my husband and I cracking up because it is so very true!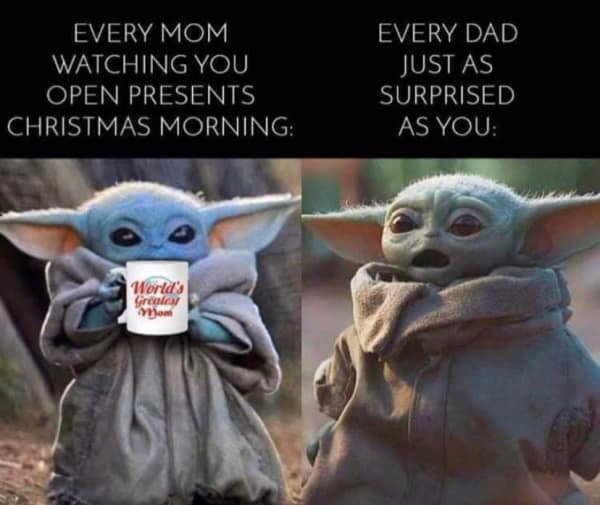 I know my hubby must feel this way every. single. year!
This is how my kids feel because I make them wait till everyone is up and ready!!
CUTE BABY YODA CHRISTMAS MEMES
These Christmas memes of Baby Yoda are cute and heartwarming!
Kids can appreciate this one.
I love Baby Yoda in a Santa hat!!
My kids always watch me like a hawk when I am opening gifts from them.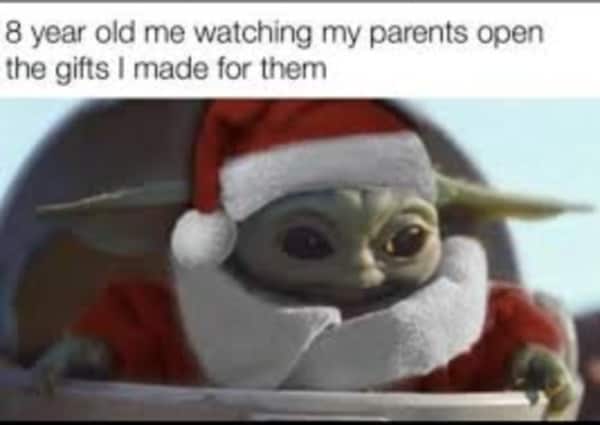 Kids everywhere are looking like this!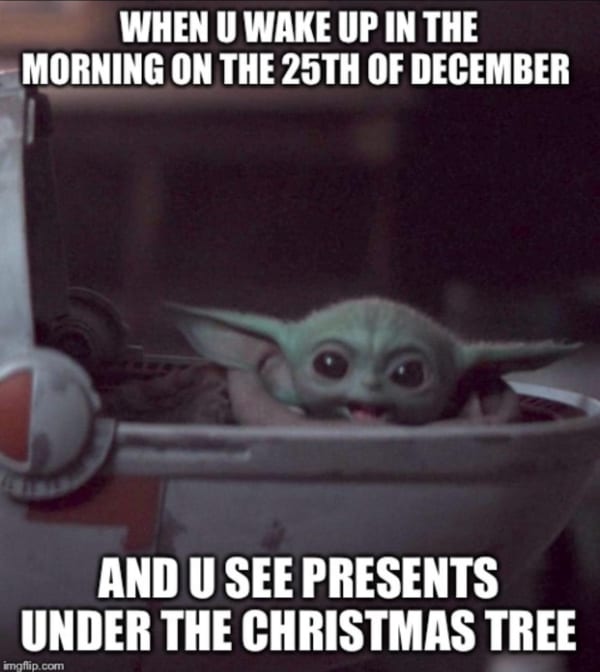 HILARIOUS CHILD MEMES
Here are a few more hilarious child memes to finish out this fun!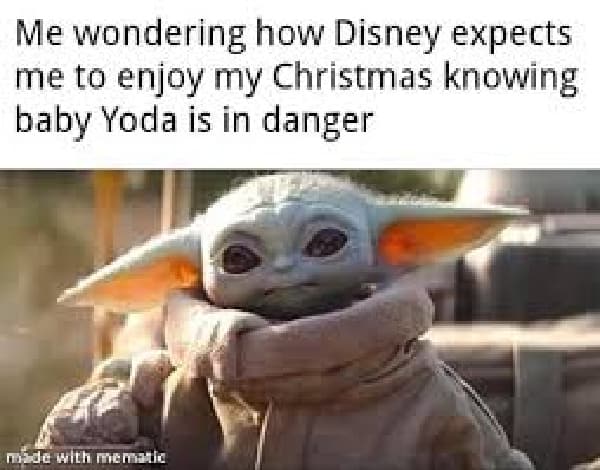 This has happened to me when there are really good sales on crafting supplies!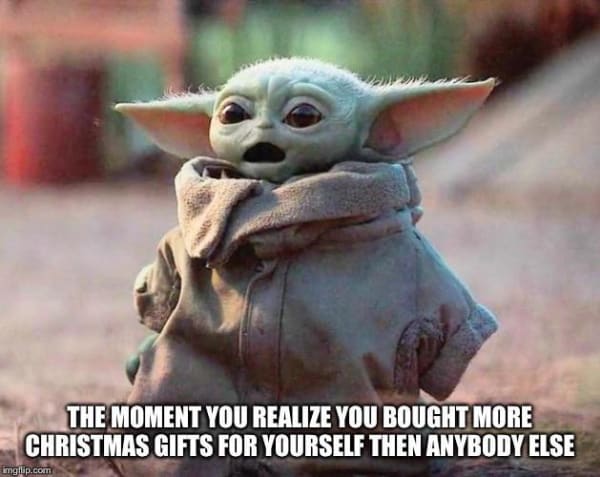 Holidays can bring some drama!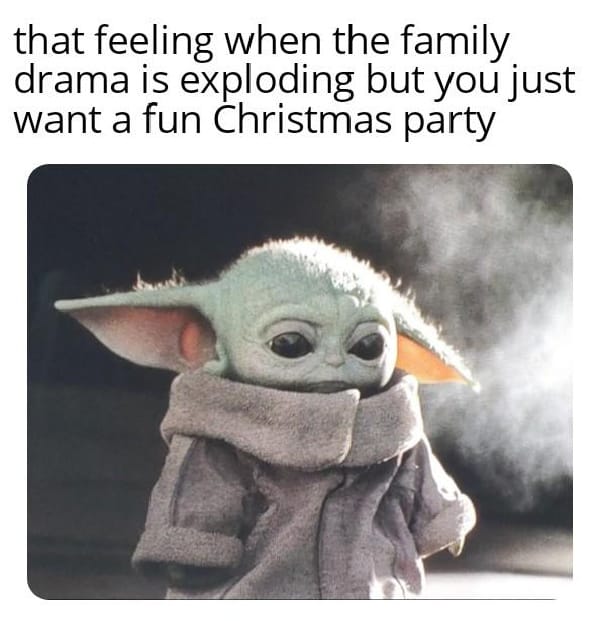 BABY YODA CHRISTMAS GIFT IDEAS
If you need some Baby Yoda Christmas gift ideas for the Yoda lover in your life….check these fun ideas out:
If you love Baby Yoda and the holidays, be sure to check out these fun ideas after you finish laughing at the Baby Yoda Christmas memes!
Be sure to PIN this for LATER and SHARE on FACEBOOK!