Church Sign Sayings for Christmas are a wonderful way to remind people of the true reason for the season. Besides religious Christmas quotes, sometimes the Christmas spirit can be shared with a laugh. There are some funny, witty and even puzzling sign sayings in this article too! The spirit of Christmas will be evident no matter which saying you pick.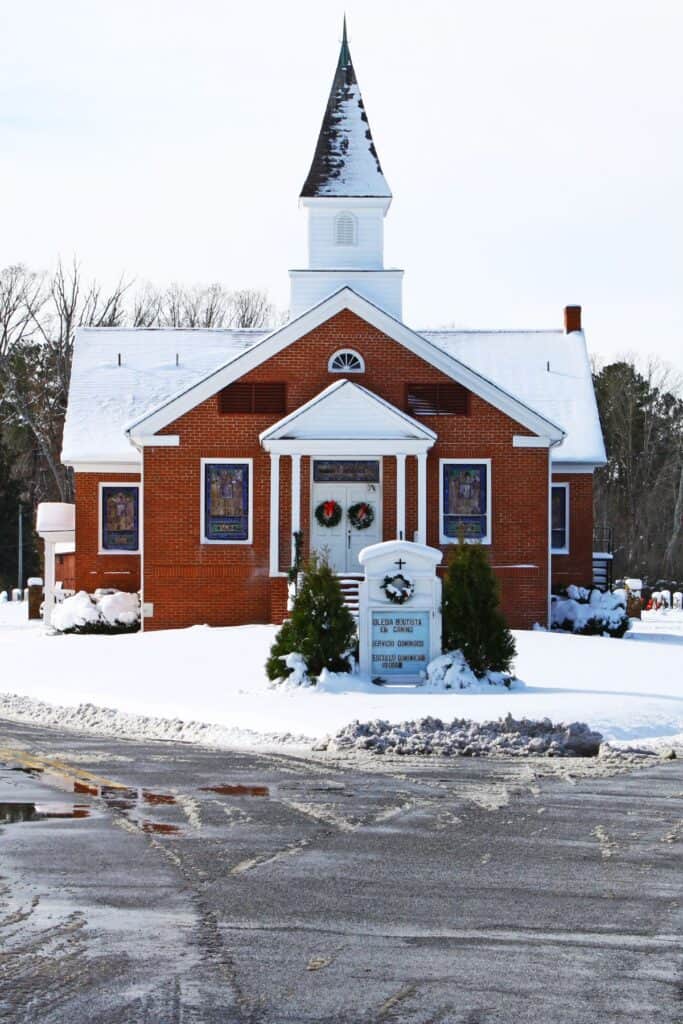 Many people find themselves thinking back on the things they have accomplished and the entire year they have been away as the Christmas holiday season approaches. The best time to think back on the events and people that have truly shaped who you are is right now. The time has come to spread the gospel of God, joy, and love. What better way to spread the Christmas message than on church marquees?
Why Put Sayings on a Church Sign?
Almost everyone, regardless of religion, loves and treasures a Christmas carol. In addition, almost everyone enjoys celebrating holidays, especially because of the enjoyable activities and delectable foods. Due to some of the church teachings being included in the song lyrics, Christmas is one of the best times to share the Christmas story.
Even though some people won't join you in singing Christian songs or even show up when you invite them to church, you can still share some joy and laughter with your church sign.
This suggestion is excellent, especially if your church is situated close to a busy intersection. Church signs may appear to be nothing more than exterior decoration, but they are actually a very effective way to attract attention, make someone smile, or even inspire them for the day.
The purpose of placing church signs is to make the word of God available to everyone, not just churchgoers, and not just for aesthetic purposes. It's a fantastic way to convey to people that anyone who is interested, regardless of religion, is welcome at the church. So, here are some suggestions for what to write on your church's sign to attract more people and make them feel welcome. Remember, the church sign messages will be the first place they look when they drive by.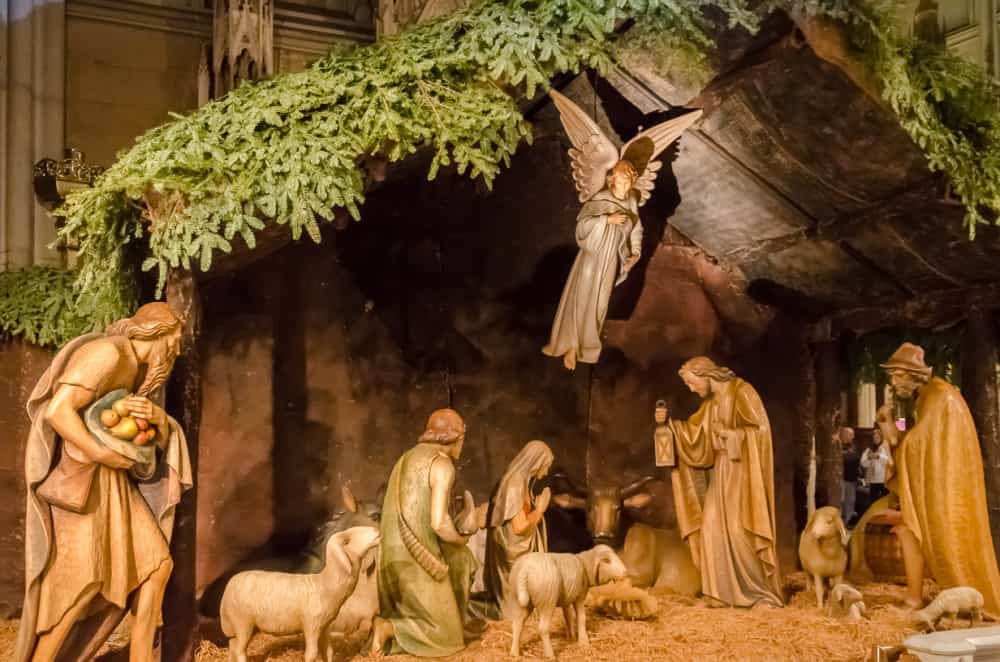 Bible Verses for Christmas Church Signs
Christmas Bible verses are one of the best things to display on your church's sign. By doing this, you can still share the teachings of the Lord Jesus Christ with them even though they don't attend church. Christmas time is all about the true meaning of Christmas…the birth of Christ.
Many of these verses are seen on Christmas card messages. A great way to share the glad tidings of Christmas joy…in your churchyard! It is a wonderful time of the year to share goodwill and the birth of Jesus with those who pass by.
Isaiah 7:14
The Lord himself will give you a sign. The virgin will conceive and give birth to a son, and we will call him Immanuel.
Luke 2:11
Today in the town of David a Savior has been born to you; he is the Messiah, the Lord.
Isaiah 11:1
A shoot will come up from the stump of Jesse; from his roots a Branch will bear fruit.
John 1:14
And the Word became flesh and dwelt among us, and we have seen his glory.
Psalms 118:24
This is the day the LORD has made; let us rejoice and be glad in it.
Corinthians 9:15
Thanks be to God for His indescribable gift!
Romans 11:29
For the gifts and the calling of God are irrevocable.
Proverbs 17:22
A merry heart does good like medicine.
Titus 2:11
For the grace of God has appeared, bringing salvation for all people.
James 1:17
Every good gift and every perfect gift is from above, and cometh down from the Father of lights, with whom is no variableness, neither shadow of turning.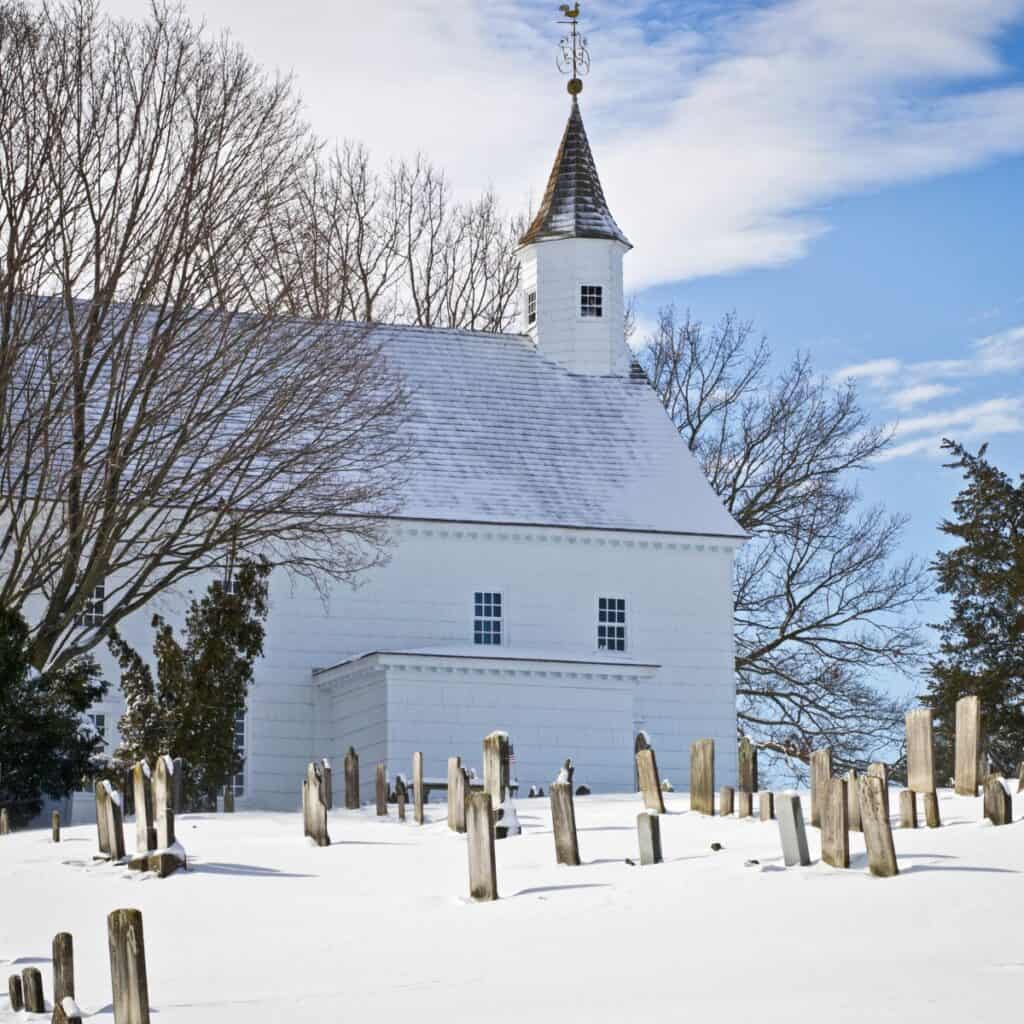 Funny Church Sign Sayings for Christmas
Making church signs funny is a fantastic additional way to grab someone's attention! By doing this, you will not only have the opportunity to share the good news of God with others, but you will also have the chance to brighten their day and make them smile. Some days life stinks, but a funny church sign saying for Christmas can be the best vitamin they make take that day.
1. What Does God Want For Christmas? Look In The Mirror
2. God's Love is Deeper Than This Snow
3. We Don't Have An advent Calendar But The Church's is Open
4. Tweet Others As You Would Like to Be Tweeted
5. Silly Santa – Christmas is about Jesus
6. Remember: Christmas Is All About His Presence, Not Your Presents!
7. He Can Get You Out On The Naughty List
8. Jesus Is Coming To Town
9. There are some questions that can't be answered by Google.
10. Walmart Isn't the Only Saving Place. Come in for Some Saving Grace
Witty Church Signs for Christmas
Church signs don't always have to be serious; lighten up a bit and add a little humor. Not only will this grab people's attention, it also serves as a great way to communicate to others that your church does more than just discuss the Bible and offer forgiveness; you also know how to smile and have fun. If someone gets stuck near your church during rush hour, they will be able to grin as they slowly go by.
1. Give God What's Right, Not What's Left
2. It's Christmas Not Xmas Don't X Him Out
3. God Expects Spiritual Fruit, Not Religious Nuts
4. Hurry This Sunday To Beat The Christmas Rush!
5. What Happens in Vegas Is Forgiven Here
6. CHRISTmas Begins With Christ
7. Christmas Without Jesus is Just a 'Hollow' Day
8. What Happens in Bethlehem Does Not Stay on Bethlehem
9. Don't Wait for Santa Claus, Come and Learn About Jesus
10. I'm Also Making A List And Checking It Twice – God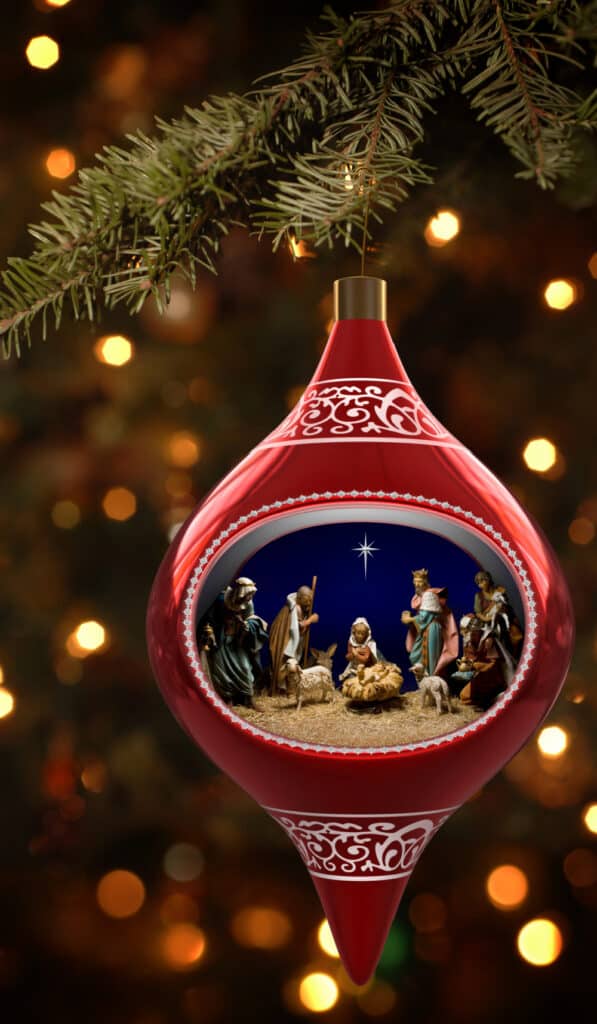 Puzzling Sign
It's not your intention to mess with their heads when you send them puzzling messages, but rather to give them a new perspective on your church. These church sign sayings highlight the value of faith and how it can be used to better understand and navigate one's circumstances.
Sometimes people will find a new way of understanding life in very unforeseen circumstances. Your church may want to pick a new quote each week during December to keep people interested.
1. Jesus Was Born Once So We Could Be Born Again
2. The Key to Heaven Was Hung on a Nail
3. An Unplanned Pregnancy Saved The World
4. God's Grace Meets Us Where We Are, But Doesn't Leave Us Where It Found Us
5. Wise Men Still Seek Him
6. It's Hard to Get in Shape Spiritually If You Only Workout on Sunday
7. A long time ago, in a Galilee far far away
8. When Life Isn't a Bed of Roses, Remember Who Wore the Crown of Thorns
9. If Christ never existed then why is there a Christmas?
10. Merry Christmas is full of warmth and love: Happy Holidays are just empty words.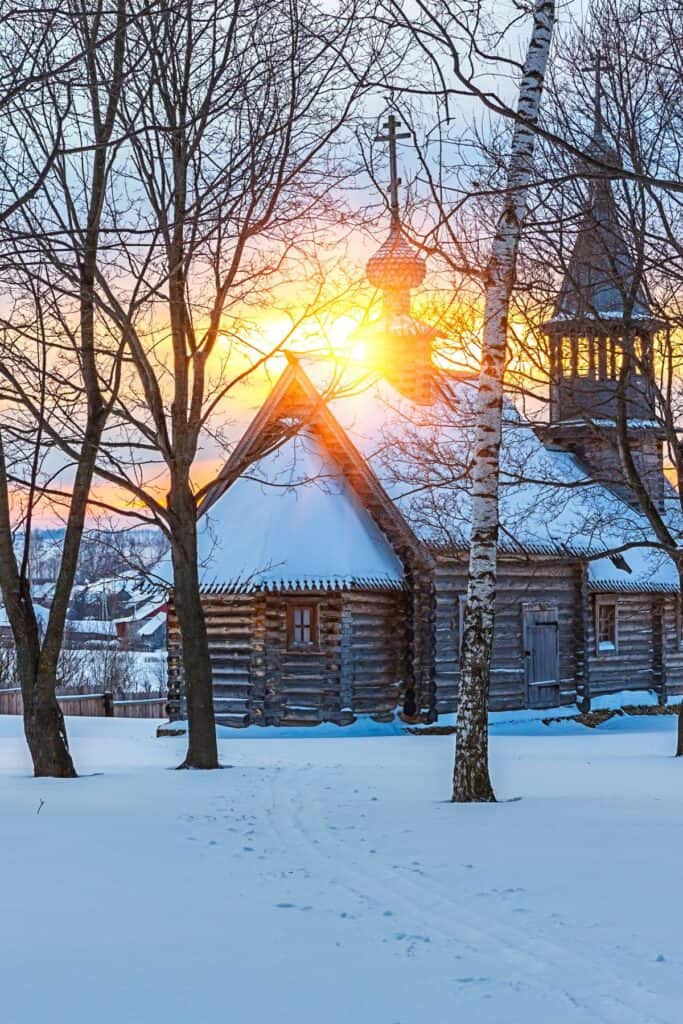 More Church Sign Sayings for Christmas
Here are some additional ideas for church signs that you might find appealing or appropriate for your congregation if you're still looking for more ideas. You don't want to use a previous years message. I think these inspirational quotes will put God's gift directly into the minds of others this season.
1. If was not for Christmas we would not celebrate easter
2. Wise men bow not only at the manger but also at the cross
3. Advent Season. A time if hope, preparing, joy, love, for Jesus' birth
4. The greatest gift has already been given
5. Bought All Your Presents? Don't Forget His Presence
6. Come, receive the greatest gift ever. We call him Lord
7. Merry Mas! It's just not the same without CHRIST huh?
8. Stop in for your free Christmas gift! Jesus!
9. Jesus – The gift you will NOT return.
10. How Would You Feel if We Celebrated Your Birthday Without You?
Any sign you choose to display for your church should reflect how you want the people who attend it to be perceived. You might choose a Bible verse to make sure that even if people don't attend every Sunday for a sermon, they are still blessed by God's word. You can add humorous or clever church signs to make your church seem open and approachable. You could also choose something challenging that would make them stop and think, leaving a lasting impression.
There are so many things you could put on your church sign; just make sure it corresponds to the time of year. Don't forget to put your Christmas church sign saying up for the whole month of December. These sayings are simple yet effective ways to reach untold numbers of men and women. Who knows you may have a great encounter with someone who saw the message in your churchyard.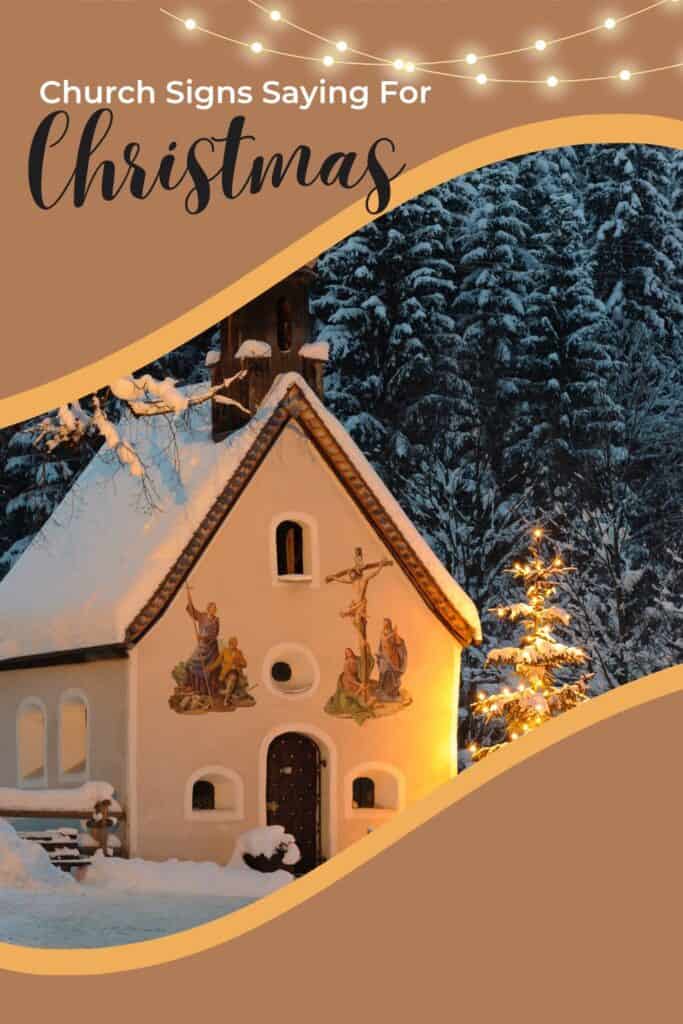 MORE CHRISTMAS TRADITIONS
The following are some additional Christmas customs that you might want to try in addition to hanging a church sign. Put on some religious Christmas songs and enjoy your Christmas season. Remember it isn't about the glam of the season…but about Jesus' birth.
Be sure to PIN this for LATER and SHARE on FACEBOOK!