A Christmas morning coloring page will be a favorite for kids because it is usually a favorite day of the year for most kids. This free activity page for kids works for home or school and looks great hanging around the house.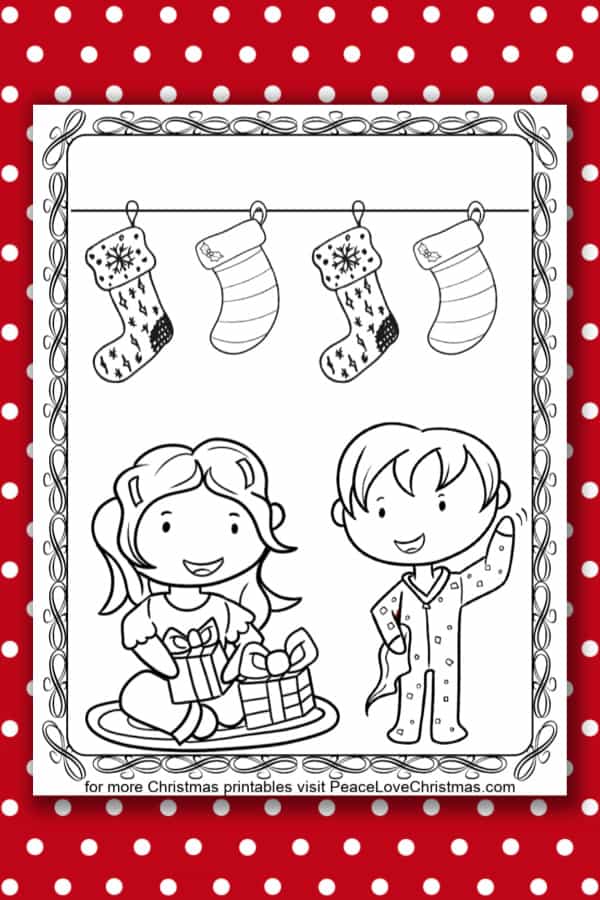 EASY WAYS TO MAKE CHRISTMAS MORNING SPECIAL
Christmas morning is my favorite day of the year. My parents made it magical for me, and I try hard to make it extra special for my kids too.
Even if money is tight there are some easy and inexpensive ways to make Christmas morning delightful for kids. Here are some simple ideas:
Make a special breakfast each year. Let the kids pick what they would like to eat on Christmas morning.
If you leave out cookies and milk for Santa on Christmas Eve be sure that there are only a few crumbs left on the plate. Leave a note from Santa saying Thanks!
Have all the kids wear matching pajamas to bed on Christmas Eve so they will have them on come Christmas morning. The pics will be priceless.
Play Christmas music lightly in the room while you open gifts.
Take turns opening presents so everyone can see what each person gets and it makes the morning last longer.
Do a scavenger hunt for one of the gifts. 
Want more ideas? Click here for an ultimate list of 100+ Christmas traditions you can start with your family.
PRINTABLE CHRISTMAS MORNING COLORING PAGE
Your children will enjoy this Christmas day coloring page. You can download and print it off for your own personal use at home. 
Click this link to download: Christmas Morning Coloring Page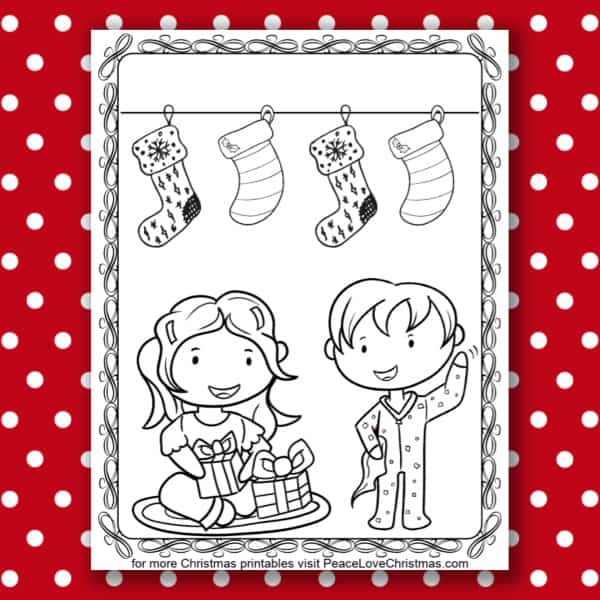 If you loved this Christmas activity sheet be sure to check out these other great Christmas posts: