Are you looking for some great Christmas gift ideas for coworkers? If so, you're in the right place! All of these great gift ideas for coworkers are affordable and full of festive fun!
The best part about Christmas gifts for coworkers is that you can tailor them to what they really like. Do you give your friends at work the same old tired Christmas gift every year? Why not do something different with your Christmas gifts and ideas this year?
This year, it's time to think up some fun inexpensive gifts for coworkers that they're going to love and enjoy!
If you're ready to find the best gifts for coworkers, you need to break it down into easy-to-use thoughts and gift ideas. First and foremost, it's important to understand the type of coworkers that you're shopping for.
What are the three types of coworkers in the office?
There are three different kinds of co-workers. Some co-workers you need to buy the obligatory gift for. They fall into the first category. Then there are those that are more of an acquaintance. They fall into the second category. The third group is those you consider a friend.
When you work with 50, 100, or even more people, Christmas can be very costly to even recognize all of your friends at work, along with your family and extended families. Acquaintances and friends are relegated to receiving the Christmas gift because it is generally a cost-effective way to acknowledge the people you work with.
But what if there was still a cost-effective way to reach many people but to do it with some flair and personalize it?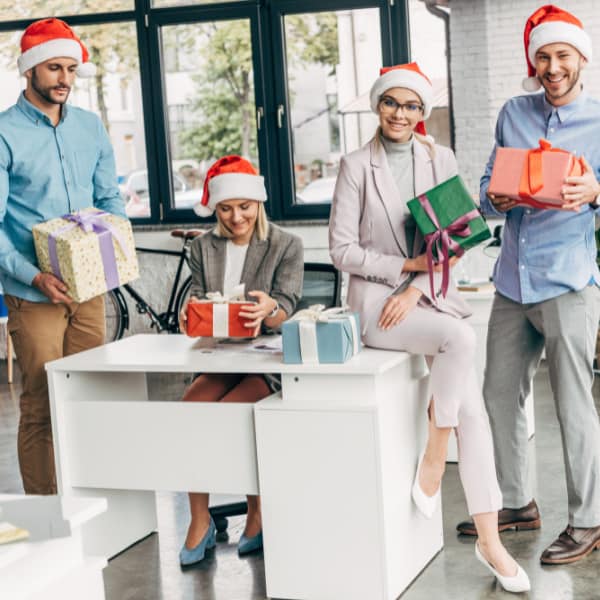 UNIQUE CHRISTMAS GIFTS FOR COWORKERS
The following gift ideas for Christmas are unique and fun! Why not give a gift that they'll love and also love you for because it shows that you took the time and effort to gift them something unique.
BAKING FORTUNE COOKIES
For your acquaintances, you can simply print out slips wishing them warm greetings from your family. You can take it further with your friends. You know the events that are happening in their lives and can make fortune cookies that reflect that.
For example, one friend is having a baby in March; one is house hunting; one is looking forward to a trip. You can write on their fortune that they will be visited by a special guest in the coming months, that their dream home is just waiting to be discovered, or that that they will have a memorable adventure.
There are loads of recipes for making the actual fortune cookie all over the internet. This is one of the best Christmas gift ideas for coworkers because it's thoughtful and unique.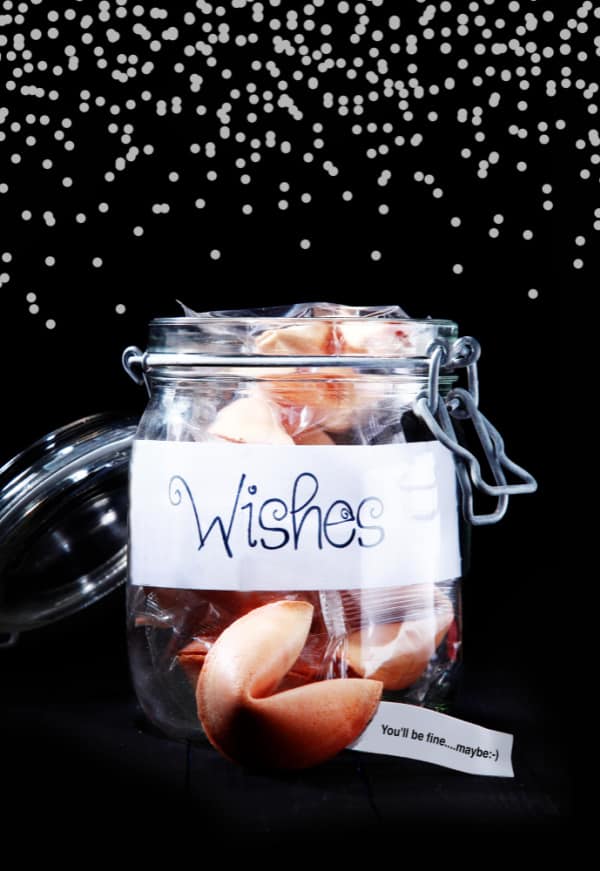 BUSINESS CARDS FOR THE HOLIDAYS
Another Christmas gift idea for co-workers that you consider friends is to give them personalized business cards. These are not the cards printed up for work. These cards recognize their special talents.
Blank business card sheets that can be run through any computer printer come about 250 cards to a package. For each of your closest friends at work or each member of your team, you can make up ten cards that are unique to them.
Do you have that person in the office that is always cooking or baking? Make them up cards about Sue's catering business.
Does Joe come in from the weekend bragging about his golf score? Make him cards for Joe's Pro Shop or Joe's Golf Lessons. Everyone will have fun checking out all of the other people's cards and showing off their own.
DONATE TO A WORTHY CAUSE
When you work closely with other people it is usually easy to find out what organizations and non-profits they care about and support.
A simple yet meaningful Christmas gift idea for coworkers is to make a donation to a cause that is near and dear to your coworker in THEIR name.
Many people would rather have a worthy cause get money than being given some trinket that is not really needed or wanted.
Once you make the donation you can print off the donation receipt and put it into a thoughtful Christmas card and give it to your coworker.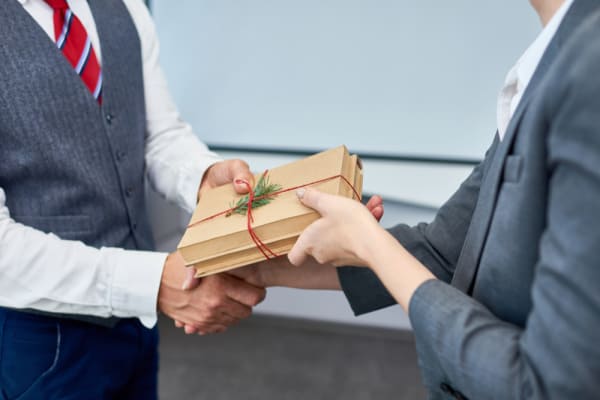 ORGANIZE AN OUTING
If you work with people that you also enjoy hanging out with outside of work hours it may be fun to organize an outing as a group gift.
Plan a night out and maybe pay for a party bus or possibly pay for movie tickets for the group as a gift to each person.
Remember, if you were going to buy each person a gift that is $20-$40 that can add up even more than buying one larger group gift.
BEST GIFTS FOR COWORKERS
As you can see, there are so many great ways to think up some of the best Christmas gift ideas for coworkers. Once you start thinking outside the box, the gift ideas are going to be endless! Just remember that the more personal the gift is the more meaningful it will be!
Don't forget these other Christmas activities that are a ton of fun as well!
Be sure to PIN this for LATER and SHARE on FACEBOOK!