Kids will undoubtedly enjoy this Christmas Bear Coloring Page, which includes a simple image for them to color and keep them occupied while you clean up around the house.
Why Do Kids Love Teddy Bears?
Cleaning and decluttering your home always includes picking up toys on the floor such as puzzle pieces, legos, dolls, and action figures, and putting them back where they belong, but it doesn't stop there! Kids also enjoy playing with stuffed animals; after all, who wouldn't want a cute teddy bear? Although it can be difficult to clean at times, it is well worth it because children enjoy it.
Most of the time, children are drawn to stuffed animals, particularly teddy bears, because of their cute appearance and color, but more importantly, it is human nature for children to seek feelings of peace and safety, which they frequently find in teddies. There is even research that claims that children who have teddy bears feel calmer and more secure than those who do not.
Extra Special Bear Gifts for Kids
As we all know, children adore stuffed animals, particularly teddy bears. However, this does not mean that your options are limited; here are some Special Bear Gifts ideas that children will adore!
Brown Bear Onesie
Children frequently want to be what they are currently interested in. When they like a fairy, they want to be a fairy by asking you to buy them a fairy costume; in this case, if your child likes bears, why not transform him or her into one with this adorable bear onesie!
Beware of The Bear
Have you heard of Goliath's Poke The Bear and Sneak The Goodies Before He Wakes Up Game? Basically, there is a sleeping bear inside the cave and you and your kids will poke on the door of the kids pretending to get the goodies he has there, and the loser will be the one who wakes up the bear. It is a fascinating and thrilling game.
Black Bear Figure
If your child enjoys pretending to be in the jungle or simply enjoys having wild animals as toys, he or she will enjoy this realistic black bear figure, which comes in six different positions.
Singing Bear Plush Toy
Teddy bears are no longer just for cuddling or sleeping with; they can now be your child's karaoke buddy or simply a form of entertainment, such as this Bear Plush Toy that sings when its belly is pressed.
Glowing Teddy Bear
If your child is scared of the dark, this glowing stuffed teddy bear is ideal for him or her. This one has a surprise element as well, as it appears to be a little boring at first due to its plain colors, but then it lights up into different colors, making it look like a rainbow bear.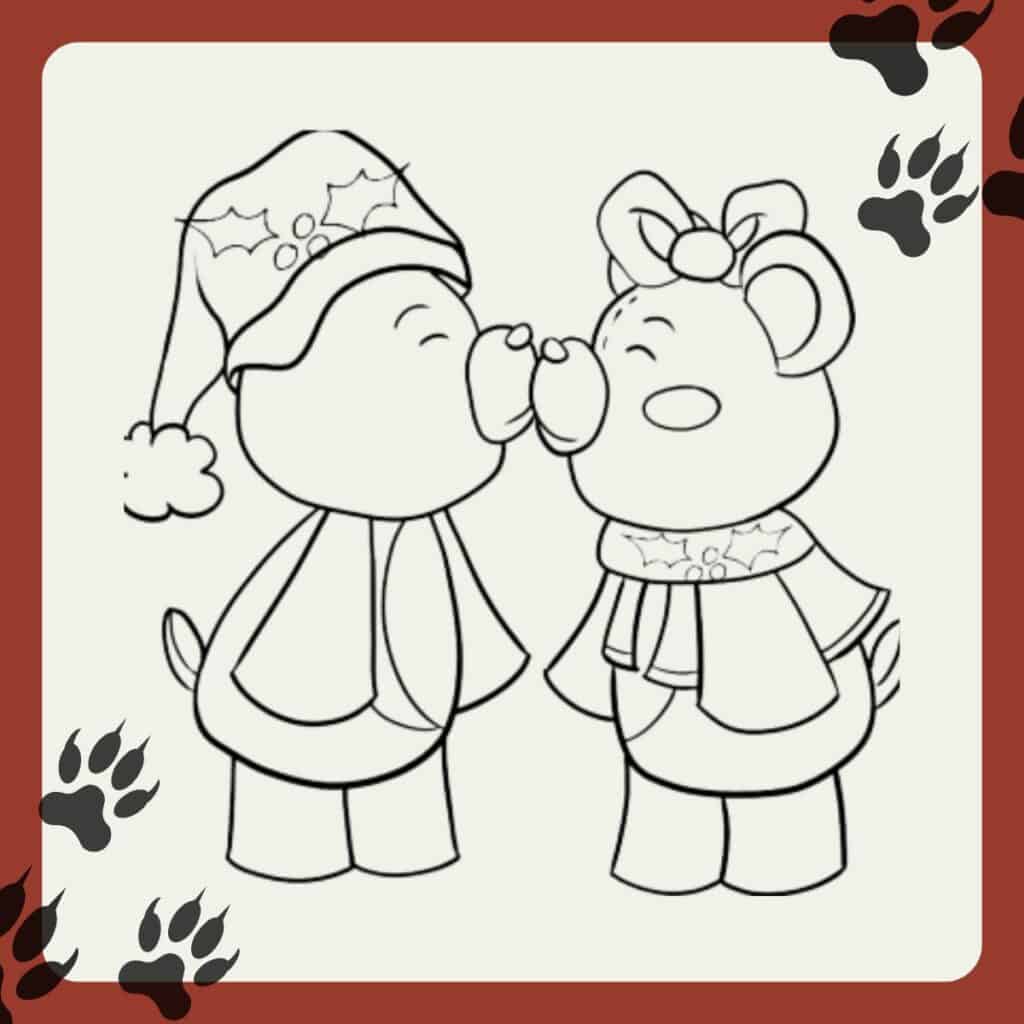 Free Printable Christmas Bear Coloring Page
If your child enjoys playing with and cuddling their teddy bear, you can be sure that they will enjoy this Christmas Bear Coloring Page which will keep them busy during the holiday season.
Download the coloring page by clicking the button below: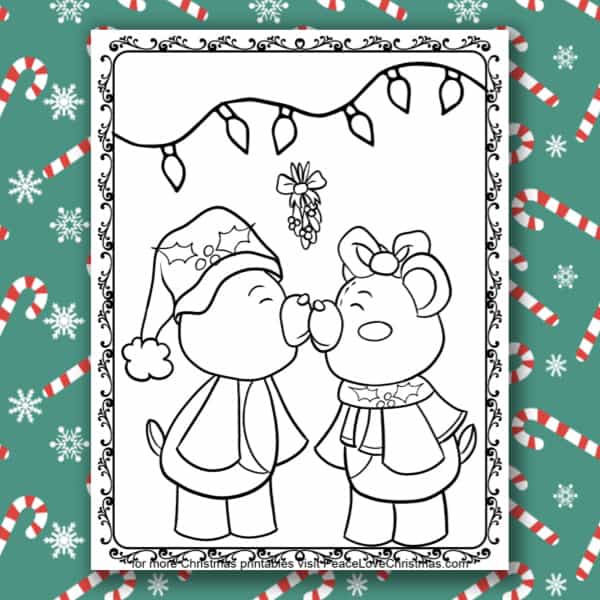 If you like my Free Printable Christmas Bear Coloring Page, you'll love the printable coloring pages, such as the ones below, and the best part is that they're all free!
Be sure to PIN this for LATER and SHARE on FACEBOOK!