Grab this printable Christmas tree coloring page. It is a great Christmas activity for kids at home or at school.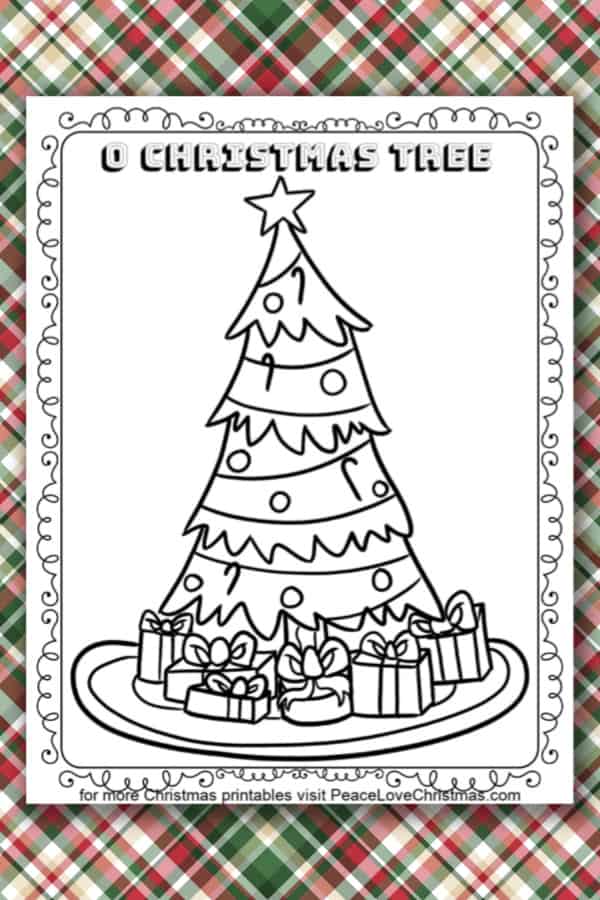 HISTORY OF THE CHRISTMAS TREE
The time your children spend coloring is a great piece of time for talking to them about all sorts of topics.
How about giving them some history and facts about Christmas trees while they work on a Christmas tree coloring page?
Here are some great bits of information about the history of the Christmas tree.
Evergreens are traced all the way back to ancient Egypt and Rome.
People liked evergreen trees because they stayed green all year long including during the winter.
There were many different traditions and rituals surrounding the winter solstice that involved evergreen boughs during ancient times.
Christmas trees are actually grown in all 50 states in the US.
Germany gets the credit for starting the tradition of the Christmas tree that evolved into what we have now. In the 16th century Christians brought decorated trees into their homes.
German immigrants are said to have brought the tradition of the Christmas tree to American in the 1830's. Many people felt the tree was "pagan" and it took a while for it to be widely accepted as a symbol of Christmas.
In 1846 Queen Victoria had a Christmas tree and it suddenly became accepted and fashionable and that spread to America.
DECORATE A KIDS CHRISTMAS TREE
The past 10 years or so we have let our kids have a small Christmas tree
in their room that they could decorate in a fun way.
This is something the kids look forward to and it can be a very special tradition.
If you are thinking about doing a kids only tree here are some fun theme ideas:
Disney character tree
Mermaid tree
Sports themed tree
McDonald's toys tree
Color tree–decorate the whole tree in a specific color theme
Movie-themed tree
Santa themed tree
Snowman themed tree
Handmade ornament tree with all ornaments the child has made themselves.
PRINTABLE CHRISTMAS TREE COLORING PAGE
I have a free printable Christmas tree coloring page you can print off for your own personal use at home.
Just click this link or the image below to download and print this color sheet: Christmas Tree Coloring Page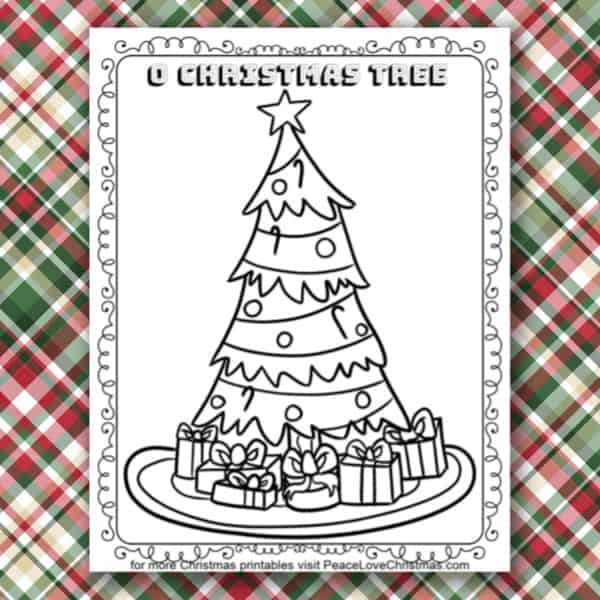 If you loved this coloring page be sure to check out these other great coloring pages:
Be sure to PIN this for later!