Printable Christmas mandala coloring pages are the perfect way to relax during the busy holiday season. Here are two different Christmas-themed mandala coloring sheets to download and print off for your creative needs.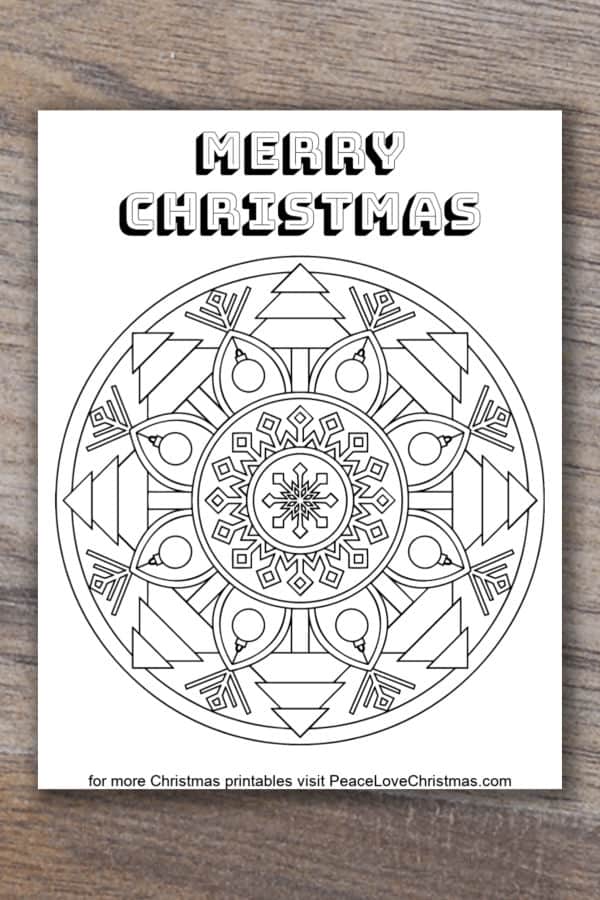 WHAT ARE MANDALAS?
Mandalas are symbolic and meaningful in many Asian cultures. The word mandala is Sanskrit for circle or discoid object.
They are geometric designs within a circle. There is typically a central focal point in the mandala.
You can find mandalas made from almost any material, and they are usually very colorful. 
In recent years, mandalas have become popular in the world of child and adult coloring. There is something soothing about the geometric patterns of mandalas, and they lend themselves wonderfully to the relaxation found in coloring.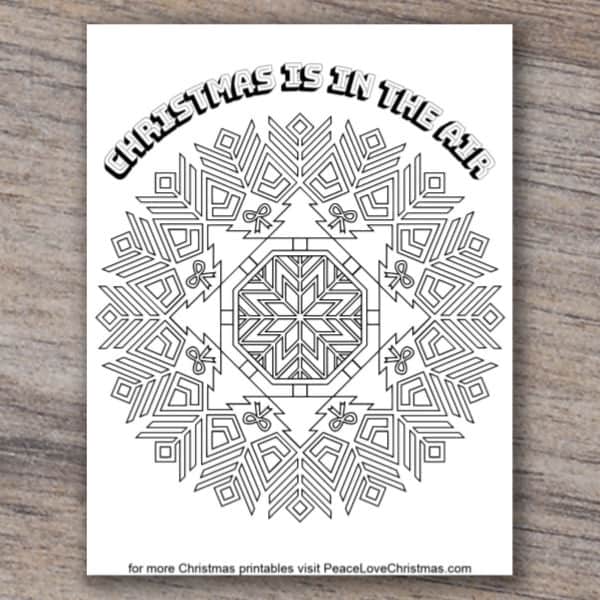 WHAT SHOULD I COLOR MANDALAS WITH?
Coloring is a personal hobby, and most people have specific favorites they like to use for their coloring creations.
Mandalas are a little bit different from basic coloring pages because they can be quite intricate. The very small details of a mandala won't lend itself to thick crayons or markers. 
You will have more success (and less frustration, which is the goal!) with fine-tipped markers or very sharp colored pencils. This will help you get into each small section without bleeding over into the next section.
Here are some great choices if you are just starting your coloring journey:
Arteza Fineliner Pens
Staedtler Fineliner Markers
Sharpie Ultra Fine Point Markers
PRINTABLE CHRISTMAS MANDALA COLORING PAGES – PDF Instant Download
I have two different printable Christmas mandala coloring pages for you to download and print for your own personal use.
The fun part about these mandala color sheets is that each person in the family can color the same sheet and the results will be totally different.
These are absolutely lovely to hang on the refrigerator.
Click here to download the free printable Christmas Mandala Coloring Pages now.
If you love Christmas coloring pages, be sure to check these out: