If you holiday shopping list includes people who enjoy the great outdoors this list of the best Christmas gifts for outdoor lovers will be very handy. You will find ideas at many different price ranges for the men and women on your list!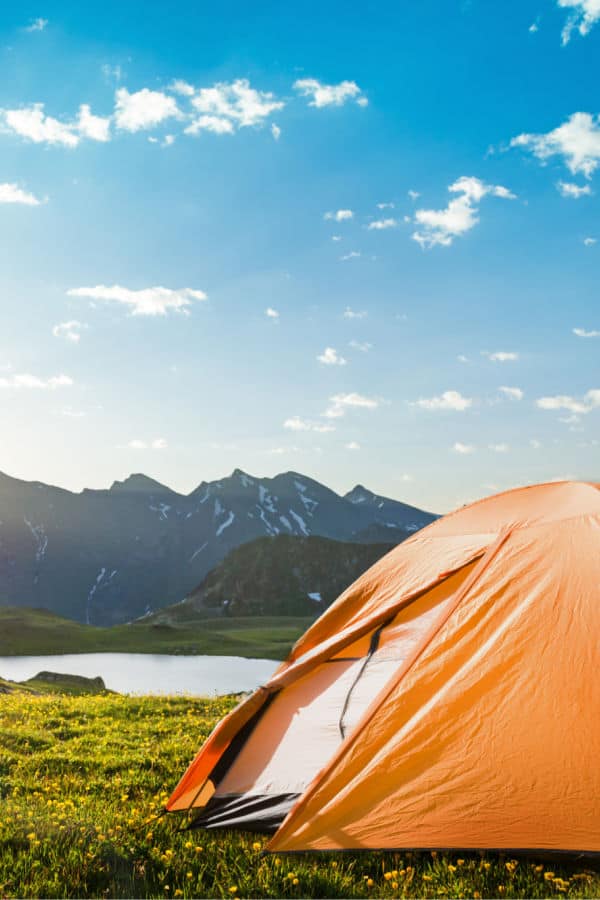 CHRISTMAS GIFTS FOR OUTDOOR LOVERS
There are lots of people who love being outside whether they like camping, hiking, outdoor sports, or even just gardening.
Ideas for presents to give friends or family can often be hard to come by. For people who enjoy the outdoors, there are a number of gifts that would be much appreciated. Outdoor equipment, as well as outdoor-themed furniture and household items, are sure to be welcomed as presents.
Check out some of these holiday gifts for outdoor lovers to find inspiration for your Christmas gift-giving this year.
LOWER PRICED GIFTS FOR OUTDOOR LOVERS
If you have a lower budget of $20 or less to spend on someone who loves the outdoors here are some great ideas. These gifts are budget-friendly while still being thoughtful and useful.
Fishing tackle equipment like lures and flies
New tackle boxes can easily be purchased for under $20 and are always welcome for fishing lovers.
A pair of high-quality hiking socks will be very appreciated. These can cost around $20 per pair.
Books that have an outdoor focus may interest your friend. Survival Hacks, Moon USA National Parks, and A Walk in the Woods are three great books!
A LED Camping Lantern can be used for camping and many other outdoor activities.
Marshmallow Roasting Sticks are great for people who camp or people who just like to roast marshmallows in their backyard fire pit.
A waterproof dry bag for items you don't want to get wet on a rainy adventure is a handy item to own.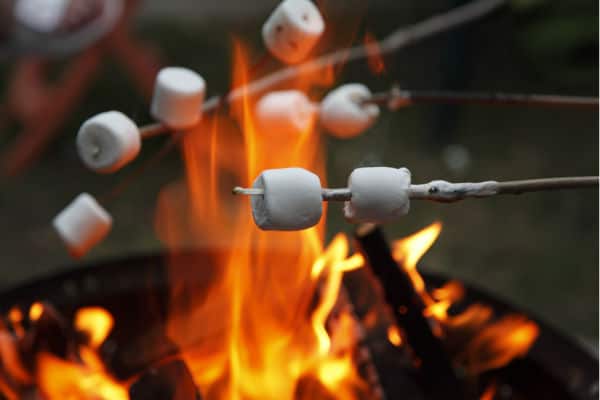 GIFTS FOR THE GREAT OUTDOORS PRICED $20-$40
If you are purchased a moderately priced gift for the outdoor lovers in your life there are a lot of great options.
You can buy some very high-quality items in this price range! I know these Christmas gifts for outdoor lovers will get some smiles.
An inflatable lounger can be used as a bed, as a floating lounger on the lake, as a beach chair and so much more! This is so versatile.
A solar power bank can be useful for people who are outside a lot and want to keep their devices charged without needing access to electricity.
High-quality first aid kits are very handy to keep in the vehicle when you are out on adventures.
The Himel collapsible, portable cornhole game is a fun item to take along to the lake. It is lightweight and won't take up much space, but will allow for a lot of laughs.
An outdoor LED table lamp with a Bluetooth speaker looks so pretty and is functional. This works on the deck too!
A giant wooden dice game can be used for all sorts of games outside.
Nice wooden wind chimes make a lovely gift for people who like to sit on their porch or deck.
How about a pretty wooden bird house for the yard?
OUTDOOR GIFT IDEAS THAT COST $50 OR MORE
If you need to purchase a more expensive present for a nature lover then I have some options.
These gifts for outdoor lovers are going to be a hit because they are useful and high-quality.
A portable double camping hammock is lightweight and can be taken along on any adventure. It includes straps and carabiners for easy setup. This can also be used in the back yard.
Nice binoculars are useful for hunters, star-gazers, bird-watchers, and more.
A heavy-duty collapsible utility wagon is a great investment and is good for gardeners, camping and so much more.
This rechargeable, heated vest is perfect for people who like to be outdoors during cold weather.
A foldable camping chair with an attached side table is a high quality seating option for people who camp or spend a lot of time at sporting events.
Most outdoor enthusiasts would love getting a CrazyCap water bottle that purifies water and is self-cleaning!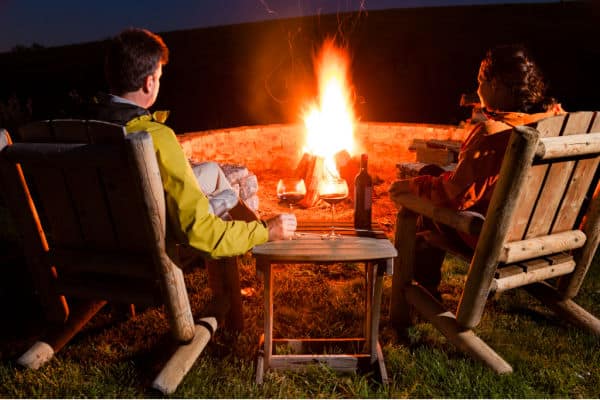 WHAT WILL YOU BUY?
Holiday gift ideas for outdoor people are vast and vary greatly in price and relevance, depending on individual situations. Consider some of the above items as presents for anyone who loves to fish, hunt, camp, garden or simply enjoys being outside.
Be sure to check out these other great Christmas posts while you are here:
Be sure to PIN this for LATER and SHARE on FACEBOOK!