Here are 12 family Christmas movies available for free on YouTube. One of the best aspects of Christmas is having the increasingly rare opportunity to find time to gather as a family. And when the weather outside is frightful and you spent all your money on gifts, these free movies may be exactly what you need.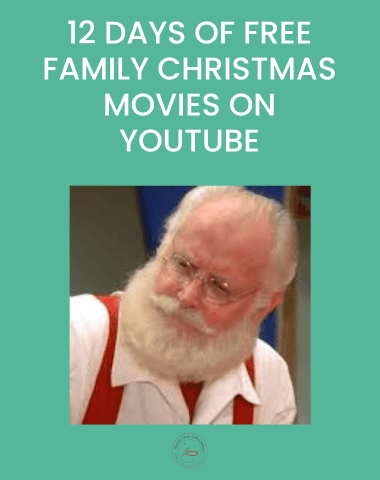 Why YouTube?
You know, I have to admit that I've been a YouTube snob in the past. I used to think that any legitimate motion picture would never be relegated to appearing in full for free on a site known for videos of dogs sliding on ice and innocent children with baseball bats clobbering their fathers.
But as time has gone by, I've come to appreciate YouTube for a number of reasons. For me, it has become a valuable source not only in watching movies, including some hard to find titles, but also in finding reviews, interviews and behind-the-scenes material.
For the most part, the quality of the films I've watched is surprisingly good. Not long ago, I found an obscure film from the 50s, and watching it on YouTube on my Roku TV, you'd think I was watching a DVD. And the fact that the majority of its content is free, well, that doesn't hurt matters much!
12 Best Family Christmas Movies on YouTube
For each of the 12 days of Christmas, here are twelve titles for you and your family to enjoy for free on YouTube. Most of them I have not seen, so I can't comment on their quality. And, just between you and me, some of these titles don't give me much optimism.
There are two titles below that I have seen and have provided my personal thoughts for you. The films are listed in alphabetical order.
1) THE CHRISTMAS BOX
STARRING: Maureen O'Hara, Annette O'Toole and Richard Thomas
PLOT: A young family accept a caretaking job for a wealthy widow. The husband's workaholic personality soon begins to take its toll on both his wife and his employer, until he learns a surprising secret which unlocks the true meaning of Christmas.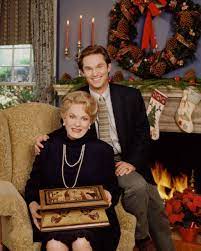 CLICK HERE TO WATCH THE CHRISTMAS BOX
2) THE CHRISTMAS SHOES
STARRING: Rob Lowe, Kimberly Williams-Paisley and Maria del Mar
PLOT: The loss and subsequent return of a pair of shoes helps a young boy give his terminally ill mother a wonderful present, while at the same time showing a heartless, workaholic lawyer the true meaning of Christmas.
CLICK HERE TO WATCH THE CHRISTMAS SHOES
3) CHRISTMAS STAYCATION
STARRING: Hugh Gall, Dean Cain and Dustin Diamond
PLOT: Dave always wanted a big family Christmas, until they descended on his home like a swarm of hungry locusts! A stubborn father-in-law, angry wife, an un-shoveled driveway, broken windows, broken toilets, toppled Christmas tree, dog eating the Christmas dinner and a grandfather stuck in the chimney are just a few of his headaches.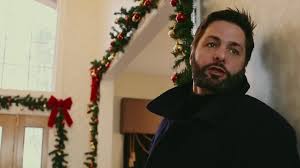 CLICK HERE TO WATCH CHRISTMS STAYCATION
4) DECK THE HALLS
STARRING: Gabrielle Carteris, Steve Bacic and Jocelyne Loewen
PLOT: An eccentric marketing genius teaches a widow and her son the miracle of Christmas.
CLICK HERE TO WATCH DECK THE HALLS
5) THE DOG WHO SAVED CHRISTMAS
STARRING: Dean Cain, Gary Valentine and Elisa Donovan
PLOT: The Bannister family's new four-legged addition Zeus appears to be less than the dependable guard dog the family needs. However, when two burglars set out to break into the Bannister's home while they're away for Christmas, Zeus seizes the chance to be a hero.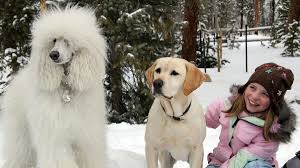 CLICK HERE TO WATCH THE DOG WHO SAVED CHRISTMAS
6) THE FARMER AND THE BELLE: SAVING SANTALAND
STARRING: Jenn Gotzon, Jim E.Chandler and Adele Chandler
PLOT: Sparks fly between a famous model and a farmer with a young daughter when she visits her childhood home. Ths town is in danger of losing their beloved Santaland festival, but miracles can happen with a little love, family and faith.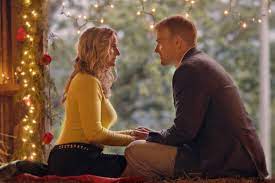 THOUGHTS: While not nearly as bad as the title would suggest, watching this is like watching the worst holiday pageant imaginable, but because the participants are trying so hard and have big hearts, you ALMOST are willing to forgive the flaws.
This is apparently based on a true story, and I know truth is stranger than fiction, but I am beyond positive that a few teaspoons of creative license were thrown into this stew. The film starts rough, and I found Gotzon a tough actress to warm up to, but it improves around the halfway mark.
The movie pretty much hits you over the head with its message, but it's naturally a message worth hearing during the Christmas season. If you're desperately seeking a family friendly holiday movie this year, I suppose you could do worse.
CLICK HERE TO WATCH THE FARMER AND THE BELLE: SAVING SANTALAND
7) MEGAN'S CHRISTMAS MIRACLE
STARRING: Brooklyn Nelson, Dean Cain and Deven Bromme
PLOT: When Megan's father whisks her away from the only life she's ever known and relocates to a small coal-mining town in West Virginia she struggles to fit in. In fact, she gives up on her one true passion: dancing. But the magical nativity display at her local church might be just the thing to turn her life around.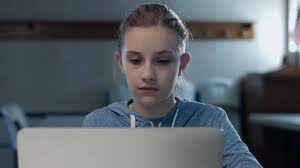 CLICK HERE TO WATCH MEGAN'S CHRISTMAS MIRACLE
8) THE NIGHT THEY SAVED CHRISTMAS
STARRING: Jaclyn Smith, Art Carney and Paul LeMat
PLOT: All is not well in the North Pole. An oil company risks ending Christmas forever by using dynamite in the Arctic to find drilling sites. Santa Claus marshals his elves in an effort to appeal to corporate executive Michael Baldwin, his environmentally attuned wife and their gift-loving children. A trip to Santa's workshop, guided by the bearded one himself, just might be needed to save the day!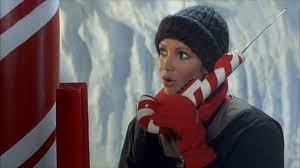 THOUGHTS: This TV movie recently became a regular part of my holiday viewing tradition – both because of what makes it GOOD and what makes it BAD. And the BAD is so deliciously fun that it almost becomes GOOD.
The only real bust are the scenes involving LeMat and his boss and the oil drilling stuff. They are boring and repetitive and cliched. Young R J Williams gives the most cloying child performance of the 80s – and I ate up every horrible second of it. Smith succeeds when she is asked not to talk and to just stand in awe with her eyes glistening as she takes in the wonders of Santa.
Carney makes a wonderfully inspired Kris Kringle, a relatively down to earth and practical. Scenes at Santa's North Pole village are beyond stagy, and the pre-CGI effects feel ancient, but in service to a holiday movie like this, it all seems to work. I don't get the lump in my throat I was hoping for at the end, but I legitimately feel a bit more holiday spirit than before. And for that, I am thankful.
CLICK HERE TO WATCH THE NIGHT THEY SAVED CHRISTMAS
9) SANTA CLAWS
STARRING: Ezra James Colbert, Nicola Lambo and John P. Fowler
PLOT: Tommy leaves his kittens out for Santa to take back to the North Pole, but after a major allergic reaction, Santa can't deliver presents anymore, so the kittens have to deliver the rest of the presents to all the boys and girls.
CLICK HERE TO WATCH SANTA CLAWS
10) SANTA ON VACATION
PLOT: Fed up with the materialism of Christmas, Santa flees to New Zealand for a holiday. When two kids figure out who he is, they must find a way to get him back to the North Pole in time for Christmas.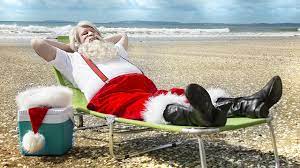 CLICK HERE TO WATCH SANTA ON VACATION
11) A SMOKY MOUNTAIN CHRISTMAS
STARRING: Dolly Parton, Lee Majors and Anita Morris
PLOT: A country singer and a mountain man rescue seven runaway orphans from a sheriff and a witch.
CLICK HERE TO WATCH A SMOKY MOUNTAIN CHRISTMAS
12) 3 DAY CHRISTMAS
STARRING: George Newbern, Megyn Price and Taylor Spreitler
PLOT: Martin Taylor locks his family in the house for a weekend so that everyone can reconnect. All of them resist at first, but they soon team up and manage to overcome their dad's mission.
CLICK HERE TO WATCH 3 DAY CHRISTMAS
Please comment below if you watch any of these films and what you think about them. Some of my most unexpectedly memorable viewing experiences have been recommendations from people like you. So please share your thoughts.
More Christmas Movie Posts for You
25 FREE HALLMARK CHRISTMAS MOVIES ON YOUTUBE
15 FREE ROMANTIC CHRISTMAS MOVIES ON YOUTUBE