Gnomes are adorable and these printable Christmas mazes with gnomes will win your heart. Kids will enjoy this simple printable Christmas activity. We've included two different mazes for extra fun.
WHAT ARE GNOMES?
If you haven't been part of the obsession with gnomes the past couple of years, you may not know much about gnomes.
Gnomes have been talked about as far back as the sixteenth century and are usually part of folklore and legends. Different European countries have stories and legends about gnomes, and they all differ a little bit.
Gnomes are usually talked about along the same lines as fairies, elves and goblins. They are said to bring good luck.
Somehow, gnomes took their place in gardens in Germany and thus the garden gnome was born. Now you can find gnomes all over the place and they have taken a big stake in cute home décor and crafts.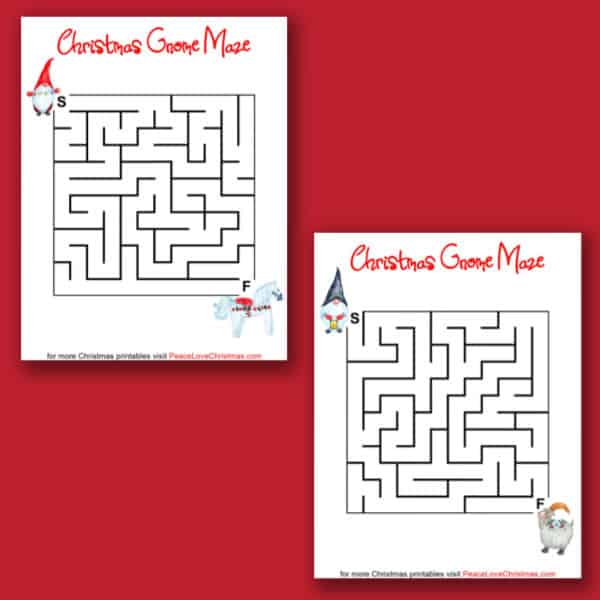 GNOME FUN FOR CHRISTMAS
Gnomes are extremely popular around the holidays, and there are lots of fun ways to intersperse gnomes into your Christmas traditions.
Here are some fun gnome-themed Christmas ideas you can plan on after you complete the printable Christmas mazes we provide.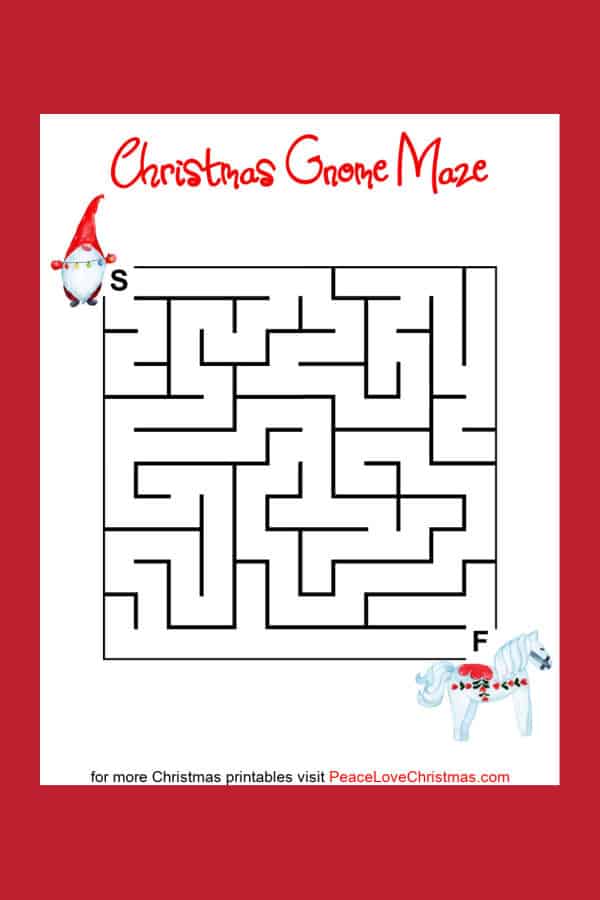 PRINTABLE CHRISTMAS MAZES WITH GNOMES – Free PDF Instant Download
My kids have always enjoyed working on mazes. It gets their minds moving and makes them think of new strategies if they get stuck.
I have two different Christmas maze worksheets with sweet little gnomes on them. These are perfect to work on at home or school during December.
You can download and print these off for free.
Click here to download the free PDF Printable Christmas Gnome Mazes.
Remember that these are for your own personal use.
Be sure to check out these other fun Christmas ideas: