If your children enjoy Unicorns, they will love these Free Printable Christmas Unicorn Coloring Pages, which will keep them entertained and productive during this busy holiday season!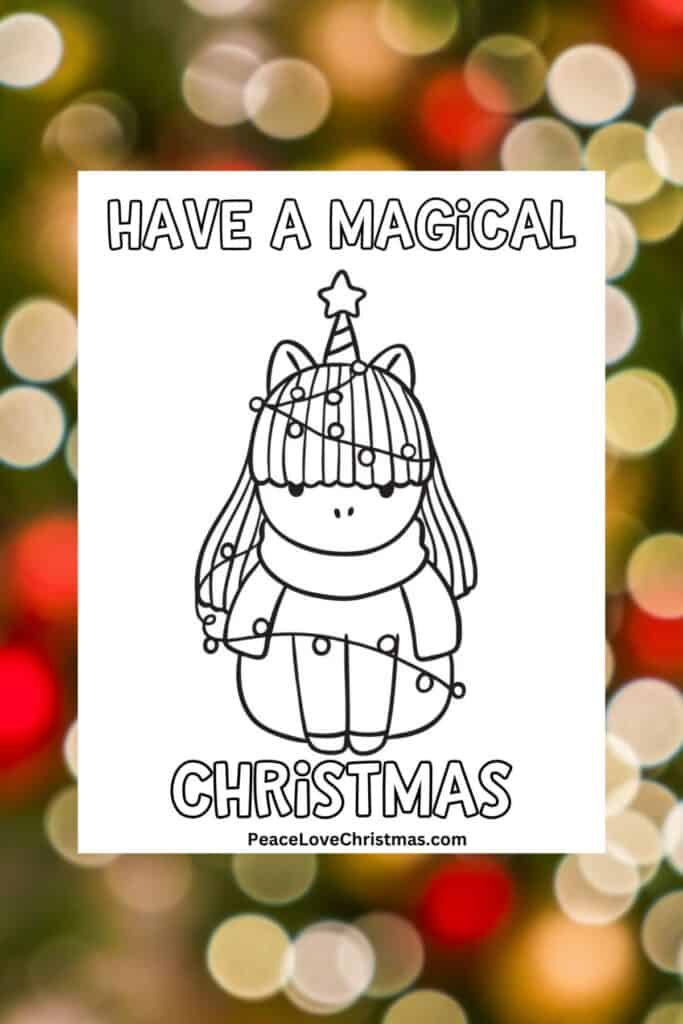 Christmas Gift Ideas for Unicorn Lovers
Many children, and sometimes even adults, adore the mythical creature unicorn. Who would not, right? This whimsical creature is said to represent goodness, happiness, and peace. In addition, its overall appearance is adorable. So, if your children or anyone you know is a unicorn fan, here are some nice gift ideas:
Paint Your Own Unicorn & Rainbow
If your child enjoys arts and crafts and unicorns, this Paint Your Own Unicorn & Rainbow set is the ideal gift! The set includes two ready-to-paint ceramic plaster molds in the shapes of a rainbow and a unicorn, as well as paints in vibrant and metallic colors, paintbrushes, and gemstone stickers!
Hatchimals CollEGGtibles
This special Hatchimals CollEGGtibles collection includes a family of unicorns in a set or tray! Each tray includes a mother and father, one large child, three small children, and four adorable baby unicorns!
Scented Markers Set in a Unicorn Pencil Case
Kids adore markers, colors, and unicorns, and this set provides them with all of these! These scented markers will not only provide your child with an outlet for creativity, but it also has a special feature that will allow your child to spawn Itsy Unicorn in her magical world simply by scanning the case of this set!
Pink Unicorn Makeup Kit
Kids, especially girls, enjoy playing dress up, so buy them their own makeup to keep them from raiding yours. Don't worry, this Pink Unicorn Makeup Kit is made with high-quality, paraben-free, and non-toxic materials, so you can be confident that your baby is having fun while remaining safe from toxic chemicals.
Hungry Hungry Hippos Unicorn Edition Board Game
If your children enjoy the Hasbro Gaming Hungry Hungry Hippos Board Game, they'll love this Unicorn edition, which adds a fun twist to the classic marble chomping game. The best part is that the enjoyment of this game can be shared with others.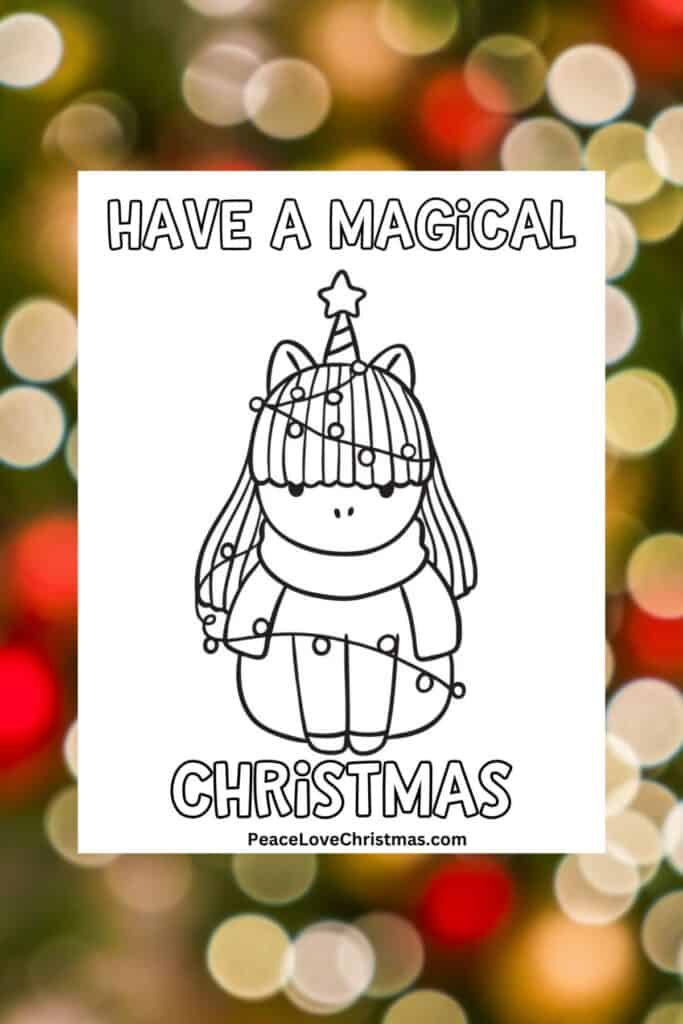 Books About Unicorns for Kids
Aside from toys and markers, you could also give the child books about unicorns; not only will they enjoy the story, but they will also learn from it! So, here are some unicorn books that are worth reading to your children and make a great bedtime story!
Holly Hatam's Unicorns Are Real!
Your children will undoubtedly enjoy this board book, which will help them learn more about the magical world of unicorns, which are said to be made of glitter and rainbows! This book is so good that after reading it, your child might ask you to buy them a pet unicorn!
Amy Krouse Rosenthal's Uni the Unicorn
This book will undoubtedly teach your children the value and importance of imagination, friendship, and believing in their dreams. Despite everyone else's opposition, the main character in this story believes in the truth.
Ben Clanton's Narwhal: Unicorn of the Sea
Unicorns do more than just fly; they can also swim! The plot of this series revolves around a sea unicorn and a jellyfish. This is an excellent introduction to graphic novels, and the emphasis on friendship and teamwork is ideal for this age group.
Lucy Coats' Beasts of Olympus: The Unicorn Emergency
This book is a wonderful blend of Greek and Norse mythology, and it tells the story of the "beast keeper" and the magical animals he cares for on Mount Olympus. Kids will undoubtedly enjoy this educational adventure.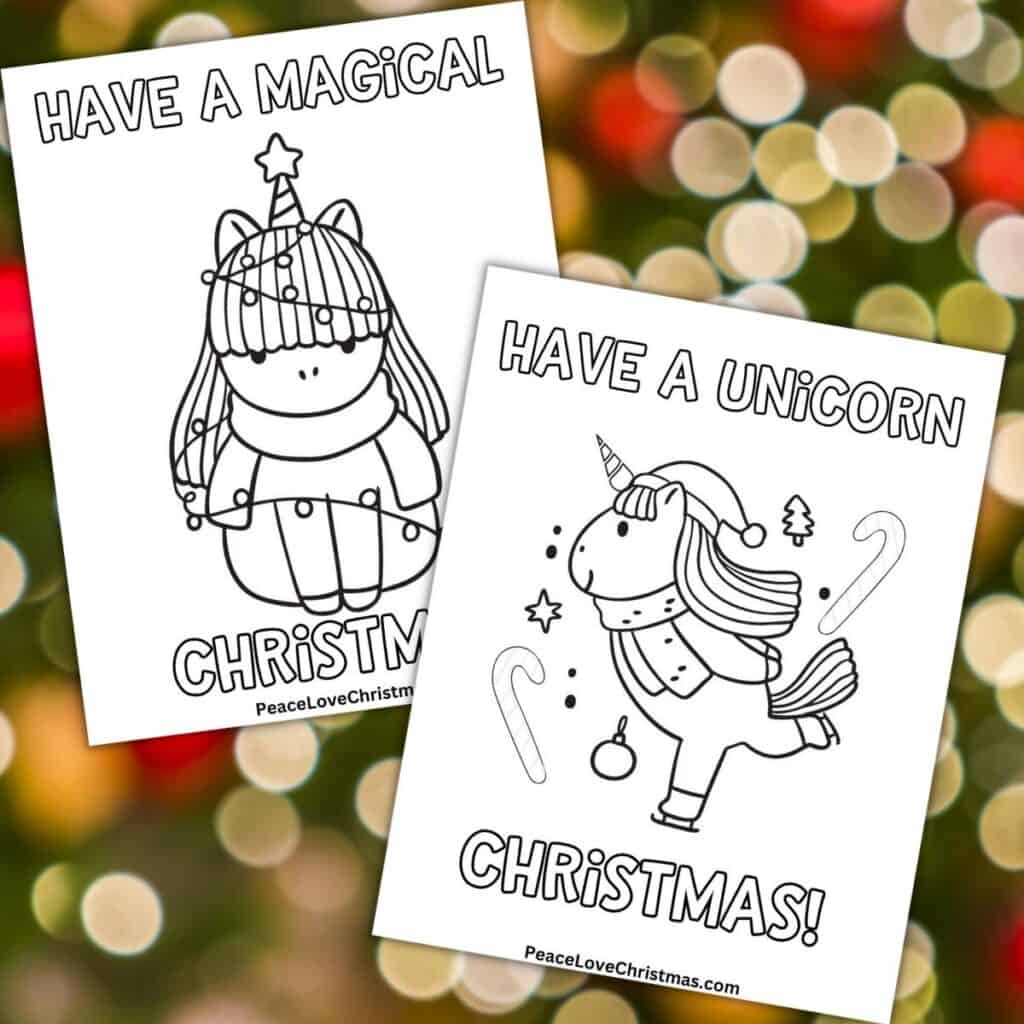 Free Printable Christmas Unicorn Coloring Pages
Along with unicorns, kids enjoy coloring pages, so these Free Printable Christmas Unicorn Coloring Pages will undoubtedly assist you in keeping them occupied while remaining productive this season!
Click the button below to print these off at home for your own personal use.
If you enjoyed my Free Printable Christmas Unicorn Coloring Pages, you'll enjoy the printable activity sheets below, and the best part is that they're all free!
Be sure to PIN this for LATER and SHARE on FACEBOOK!