These emotions spinners are a great way to teach kids the different kinds of emotion people has. It will also be fun for them because they can also play with these spinners while they learn something new!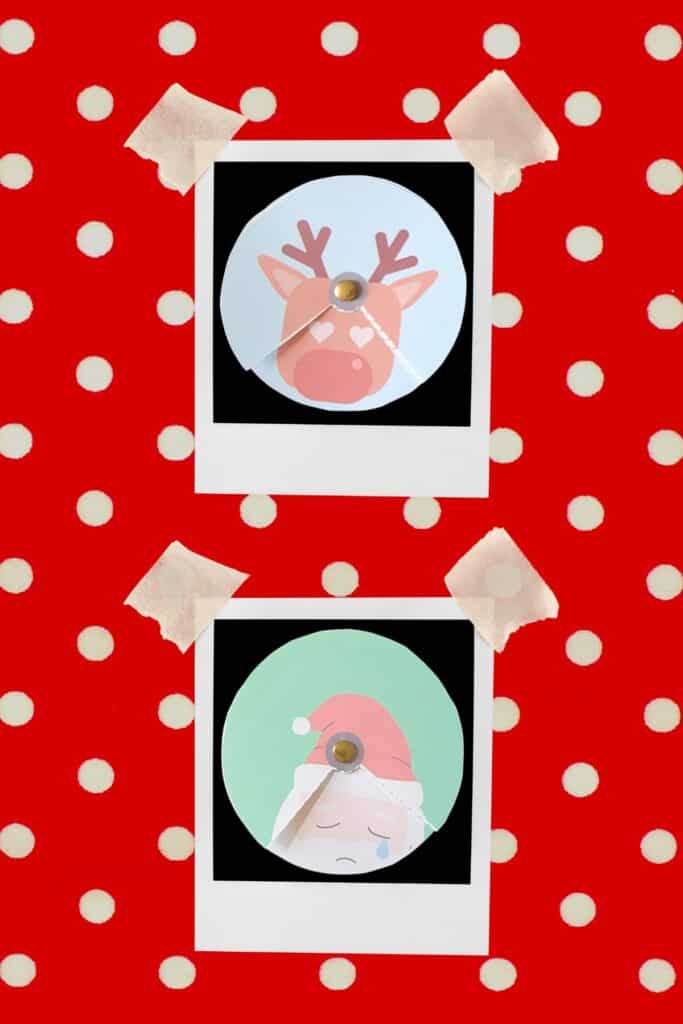 WHAT ARE EMOTIONS SPINNERS?
Emotions spinners are a tool used to help kids learn and understand the different types of emotions they are feeling. There are also other types of ways to make one too. These come in different shapes and sizes. For this printable, it is circular and has 2 layers that can be spun so the emotions can be seen.
This printable includes 4 different emotions that kids can often feel or encounter – happy, sad, angry, and loving. This is not also just to understand their own feeling but also with people around them. Emotional wheels are not just for kids, there are wheels made for adults.
A psychological method known as the emotion wheel aids people in expressing and recognizing their complex feelings. And for kids, these primary emotions are new to them which is why it is needed that they learn about them too.
These printable emotions spinners are great for young kids, but as they grow older and experience more feelings or develop new moods, they will need to have a new spinner for that. Emotional wheels are made for different age groups as well.
How Can Emotions Spinners Help Kids?
Humans are emotional beings. Kids can go through approximately a dozen of them in 10 short minutes because human emotions are consistent and primal. There is no questioning that children are born with feelings.
Like, when kids have outbursts, to see so much energy and anger released from such a small body was nearly startling. Helping our children recognize and categorize these strong, instinctual feelings is one of the finest ways to support them, even at their youngest stages of verbal comprehension.
Kids of all ages who are having trouble expressing their emotions might utilize these emotions spinners. Children will learn to recognize the shifting nature of their moods and can learn to recognize the causes of particular emotions by using the spinner frequently throughout the day.
Even for us grownups, there is nothing more stressful than not being able to put our finger on what is making us uncomfortable. However, kids feel less intimidated when they can give a term to strong feelings. Children who learn to define their moods will also deal with anxiety, despair, and rage more easily. And less of their problems will be ignored or go unresolved.
Youngsters will be more comfortable with sharing their ideas and worries with us if they can express their emotions honestly. It's crucial for parents to keep lines of communication open in order to navigate the numerous difficulties that lie ahead.
Why Christmas Spinners?
You may be wondering why specifically you should use Christmas themed spinners. Well, Christmas is a very emotional time for everyone. There is a lot of joy from all of the traditions and fun things to do, but also anxiety and sadness when plans inevitable go wrong or things just don't quite work out.
Kids feel all of this as well, and perhaps even more so when they are especially young. Opening presents or Christmas parties can be a roller coaster of emotions for kids, and its important for them to have a chance to recognize how they are feeling.
Having spinners that reflect the season can be a fun way to make the idea of using these more approachable, and can make for a fun way to change up something that can possibly become a routine for you to do with your child. That's why having Christmas Emotions Spinners can be so good.
HOW TO PUT USE PRINTABLE EMOTIONS SPINNERS?
Using this printable emotions spinners is easy. Just follow the steps below for the best results!
STEP ONE: GATHER MATERIALS NEEDED
For this DIY craft, you are going to need a couple of materials in order to assemble everything perfectly. Here is a list of things you are going to need:
Scissors
Paper Fastener
Coloring Materials (if ever you are going to print it in black and white)
Hole Puncher (you can use this if you print the emotion spinner in a smaller size)
Paper Piercer (use this if you are planning to print it off in a larger size)
STEP TWO: PREPARE THE SPINNERS
Once you have downloaded and printed these emotions spinners, grab your scissors then cut the circles and follow the outline. Get your hole puncher or paper piercer then make a hole in the middle for both of the templates to put in the paper fastener.
Note: you can also laminate the spinners before putting them together so that they will last longer.
STEP THREE: ASSEMBLE AND PUT TOGETHER THE PIECES
Grab one paper fastener and place it in the hole you made for the upper layer of the spinner then get the second layer and push it into the paper fastener as well. Spread the paper fastener at the back to secure both of the layers together.
That is it! Just turn the spinner a couple of times to make the spinning smoother before the kids have a go with it.
If you have never tried letting your kids use an emotional wheel, Here are some tips when letting the kids use this printable:
MAKE IT PART OF A ROUTINE
Have them use it at a certain time of the day or make sure that using the feelings spinner is part of their daily routine. This will be a great practice until they will be more comfortable using it. The idea is to establish these emotional wheels as a trustworthy tool for the children so that they would consult it whenever they are unsure of how they feel.
Remember, as parents, we are our kids' role models. What they see we do, they will also do. Use these spinners with them. This will encourage them more to use these spinners. When they see you use it, they will also be more excited and show more interest in it.
As they grow older, add more to the emotion wheel so that they would also learn new feelings and how to express them properly.
If you loved this emotions spinners printable, be sure to check out these other great posts:
Be sure to PIN this for later and SHARE on Facebook!