Here is a list of the best Cricut Christmas gifts to make at home for family, friends, neighbors, teachers, and anyone on your list. These holiday gift ideas using a Cricut maker are wonderful gifts that are easy, frugal, and from the heart.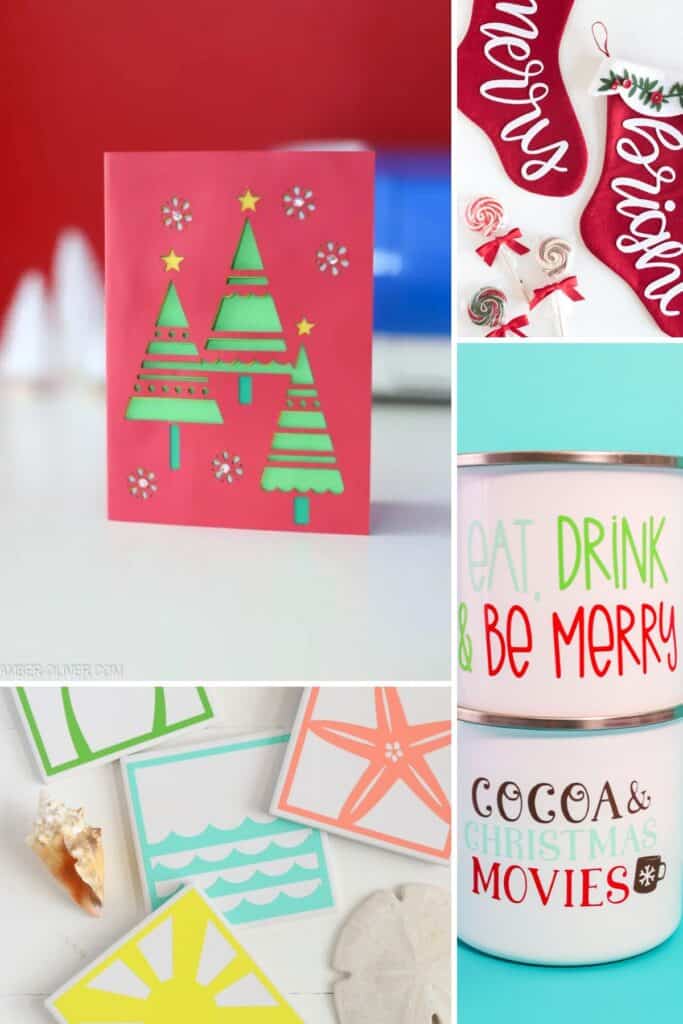 If you are a Cricut maker, you are going to love this thoughtful project list. We've made it easy for you by providing a complete list of projects, photos, and a link to each one so you can see photos and get exact directions.
20+ BEST CRICUT CHRISTMAS GIFTS TO MAKE
Christmas season is just around the corner. What better way to celebrate than to make homemade Christmas gifts. Check out these different types of gifts that you can put together and give.
CHRISTMAS CRICUT IDEAS FOR THE WHOLE FAMILY
Family is what Christmas is all about. Here are some fun gift ideas for the entire family.
Dressing up for the holiday as a family is one the favorite parts of most people. A lot of families wear matching pajamas too. Instead of buying, why not make one. It's the family's holiday attire and Christmas present as one. This project also includes Cricut props and a step-by-step tutorial for making the whole thing. Choose any design you want and be creative with it.
A Cricut Christmas mug could be a thoughtful and personalized gift for someone who enjoys holiday-themed items and beverages. Cricut machines allow for easy and creative customization, so you could create a one-of-a-kind mug with the recipient's name, favorite holiday phrase, or even a festive design.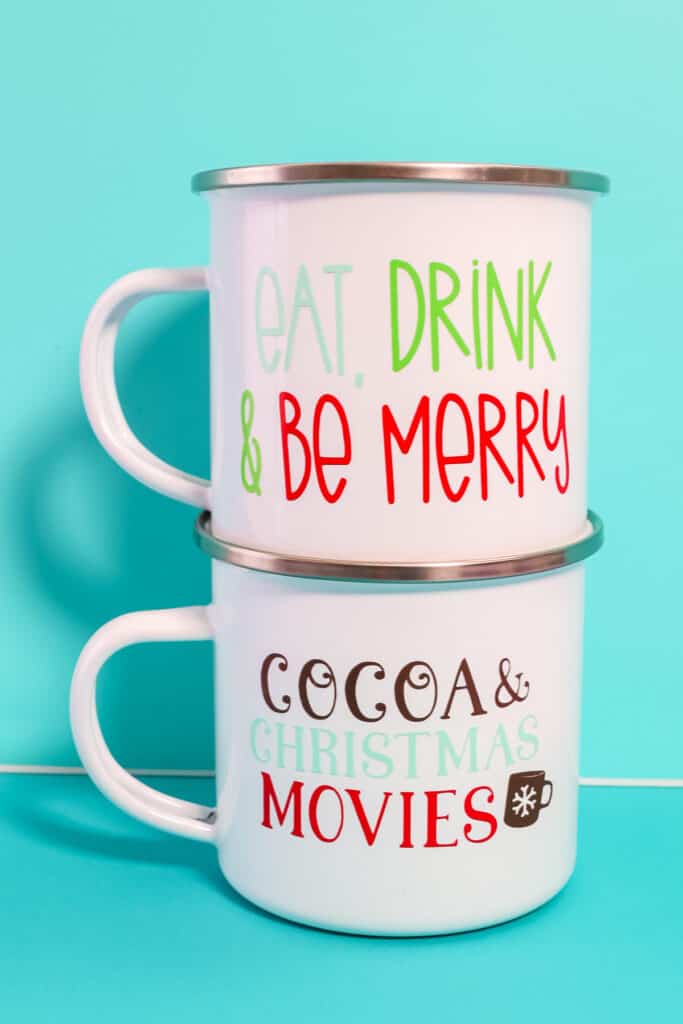 A Cricut Christmas stocking can be a practical gift that the recipient can use to hold small gifts and treats during the holiday season. It can also be a fun way to start a new holiday tradition, such as filling the stocking with small gifts or treats on Christmas Eve.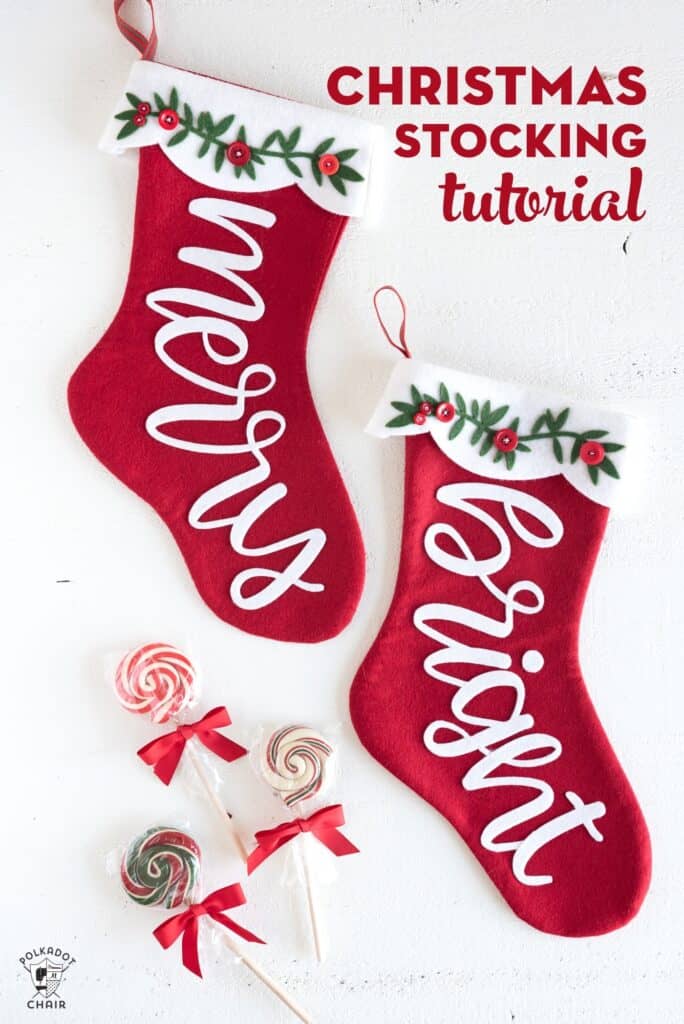 This holiday gift set is ideal for the baker on your gift list. Three custom iron-on projects are included in this adorable baking set: oven mitts, a wooden baking spoon, and a hand towel featuring a treasured family recipe. They can be created using a Cricut cutting machine and heat transfer vinyl.
Giving someone who owns a dog and enjoys making personalized items a set of Cricut dog clothes is a wonderful present. This can make the dog clothes special and one-of-a-kind. Demonstrating the time and thought you put into making something tailored for the recipient and their four-legged friend.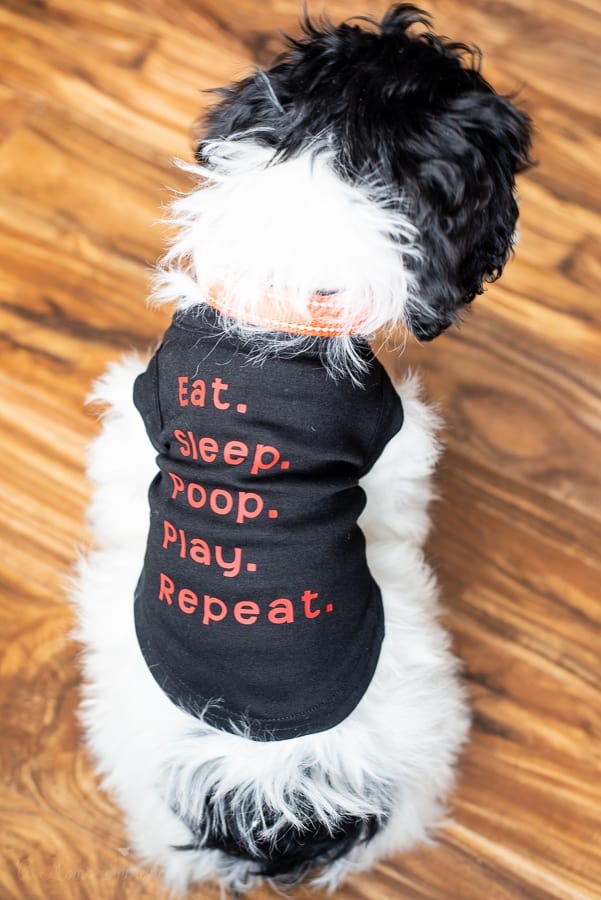 HANDMADE GIFTS HOME DECORATIONS
Making something by hand allows you to express your creativity and create something unique. This can be a fun and rewarding experience, and the recipient will appreciate the effort you put into the gift.
A quick and simple beginner present for the Cricut Explore Air is these adorable Christmas tea towels. The possibilities for design options practically have no limits once you add heat transfer vinyl.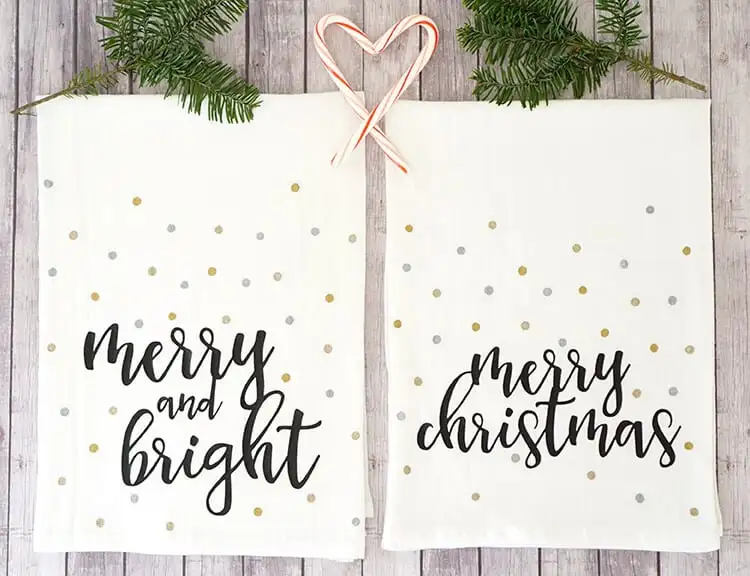 For a plant lover on your list this Christmas, consider giving them a plant marker. To make it simpler to take care of and maintain plants, plant markers can be used to identify various plants. Also, to keep track of where they are planted. A garden or indoor plant collection can benefit from the creative and fascinating addition of plant markers.
A Cricut wall art can be a long-lasting and meaningful gift that the recipient can cherish for years to come. It can be a reminder of your thoughtfulness and care during the holiday season. These pieces of décor will bring joy and inspiration to their daily life.
Pillows are a wonderful way to add a festive touch to someone's holiday home décor. You can select a throw pillow that matches the recipient's preferences and style.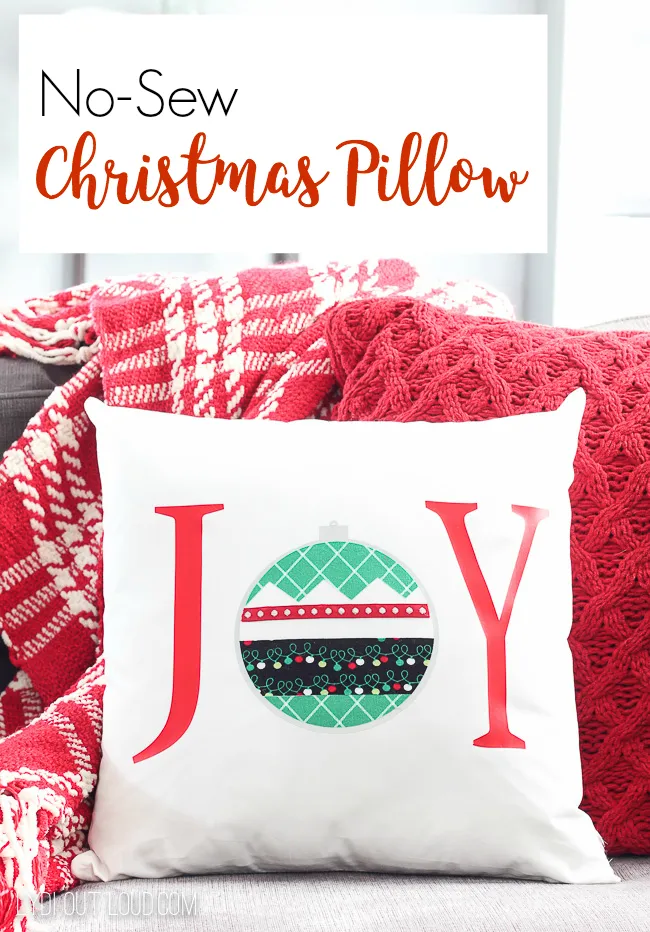 Everyone can use coasters in their daily lives, whether they are using them at home or at work. They shield surfaces from scratches, stains, and watermarks. You will adore working on this Cricut project.
GREAT GIFT IDEA TO USE AS CHRISTMAS DECORATIONS
Making your own decorations can be a cost-effective alternative to buying a gift. You can use materials you already have at home or buy affordable supplies to create something special.
To create these gilded Cricut ornaments for your tree, use classy patterned scrapbook paper. These geometric ornaments are a wonderful way to decorate. They are both beautiful and sturdy.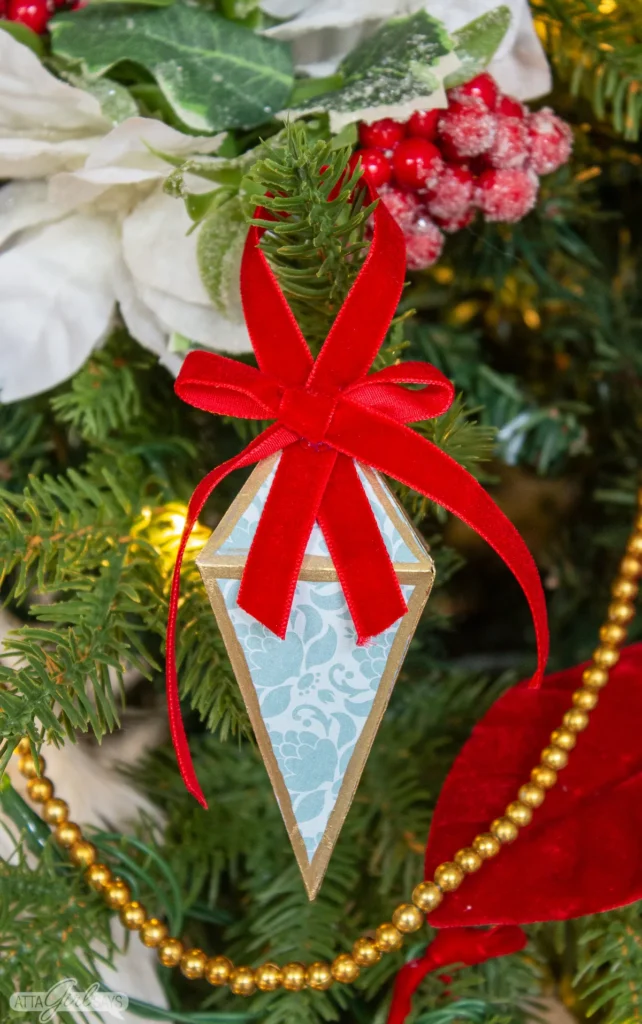 This is a fun craft to make. Christmas wreaths are such a huge representation for the loved holiday. Making one for your friends and family will be truly appreciated by them. Plus, making one with a Cricut makes it a lot easier.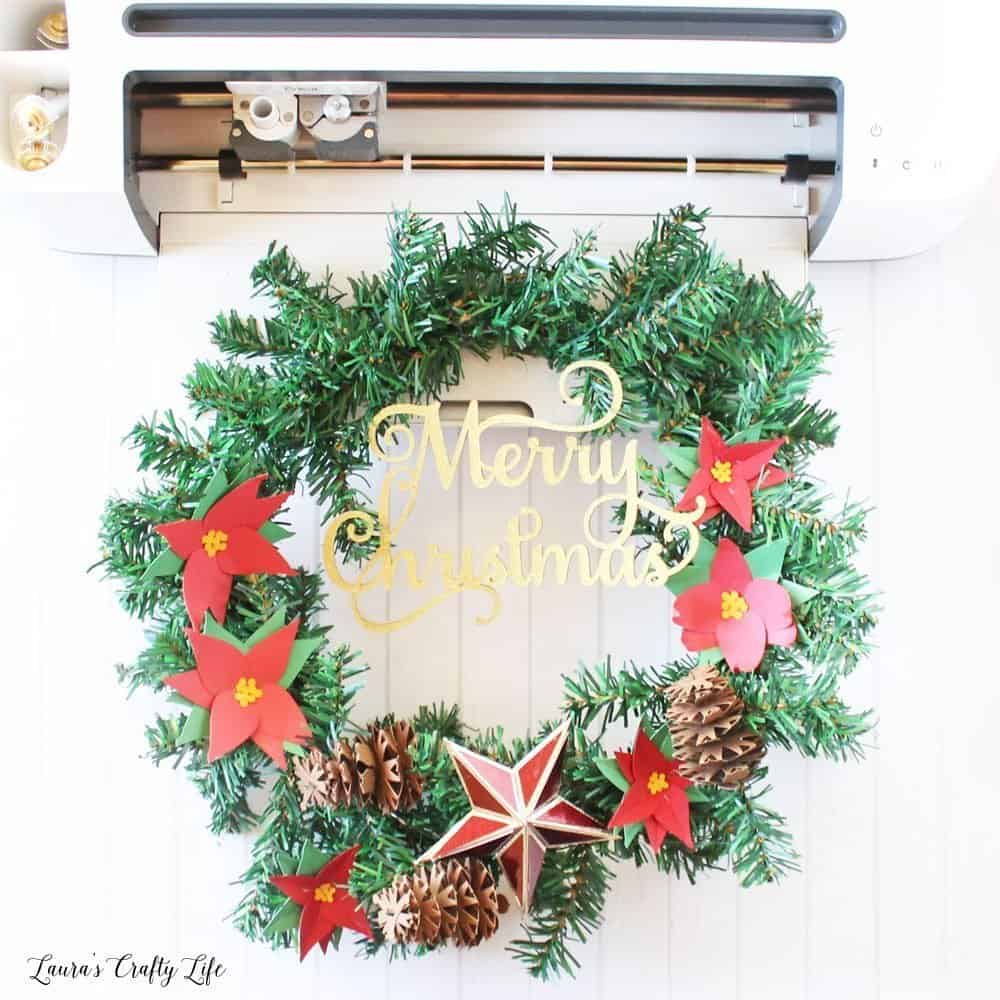 ​A doormat might be an unusual gift for some, but doormats are great gifts because they are practical. A couple ideas of what to put on a holiday door mat include:
Merry Christmas
Happy Holidays
Their family name
Let it Snow
Welcome, Friends
Home for the Holidays
and more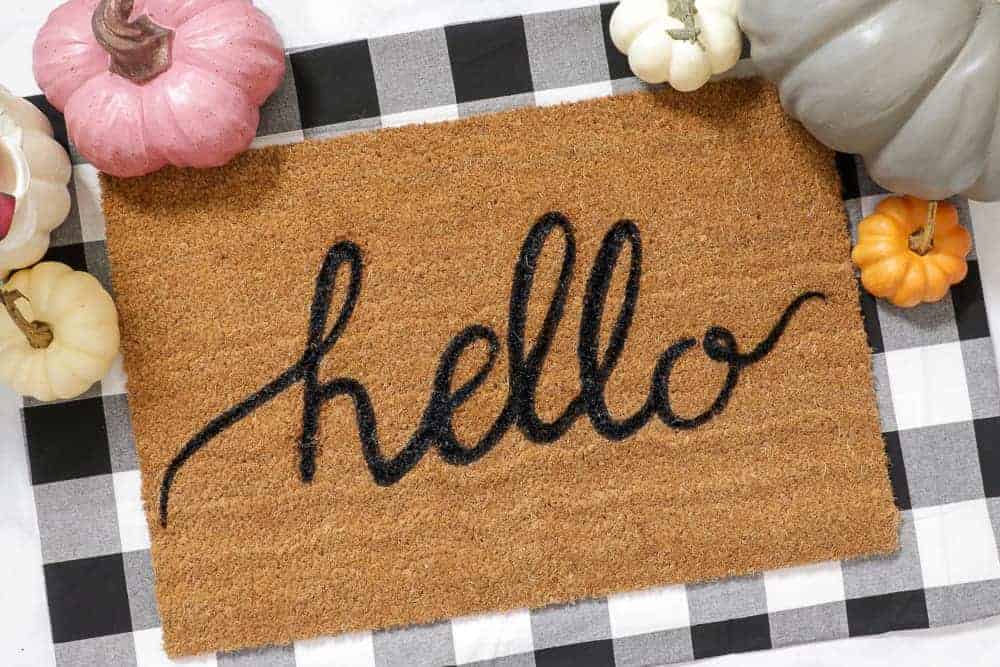 Making a Cricut Christmas tree skirt can be a fun and creative DIY project that you can enjoy during the holiday season. You can involve family and friends in the process, and make it a bonding activity while creating a special and meaningful gift for someone. Plus, they can use this every year too.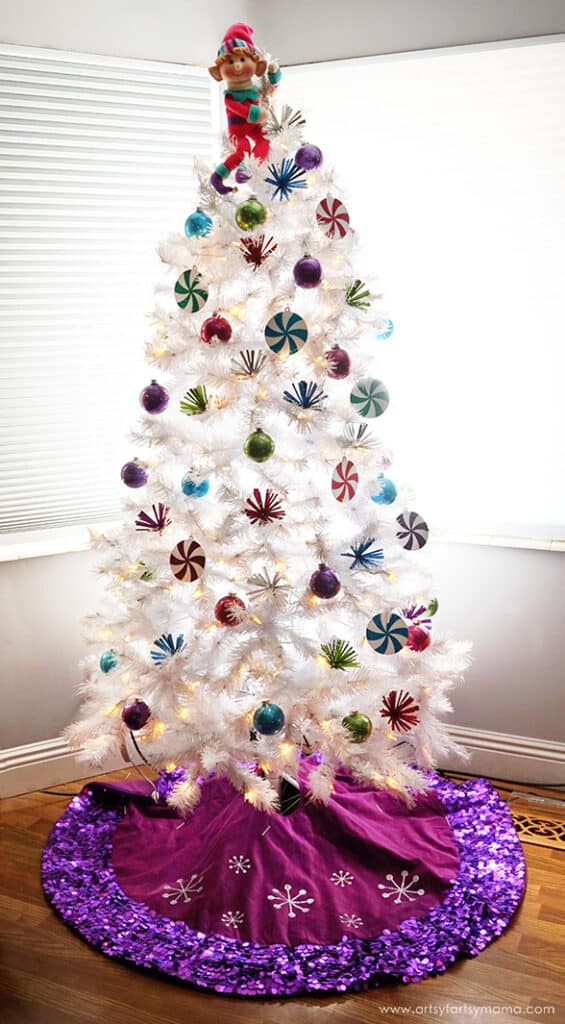 An ornament or decorative item placed at the very top of a Christmas tree is known as a topper. It serves as the finishing touch that gives height and visual interest to the overall display and is typically the last ornament added to the tree. A tree topper would be a beautiful gift to give.
PARTY FAVORS EASY GIFTS
Figuring out what giveaways to have for your party can be tiring at times. And at the same time stressing about gifts. Why not give party favors as a gift too, am I right? Check out this list of cool ideas.
You might be thinking that making keychains will be tough work. You would definitely be surprised how simple it is to make one. Plus, there are so much adorable designs that you can create. It is the perfect gift for kids of all ages as well as adults.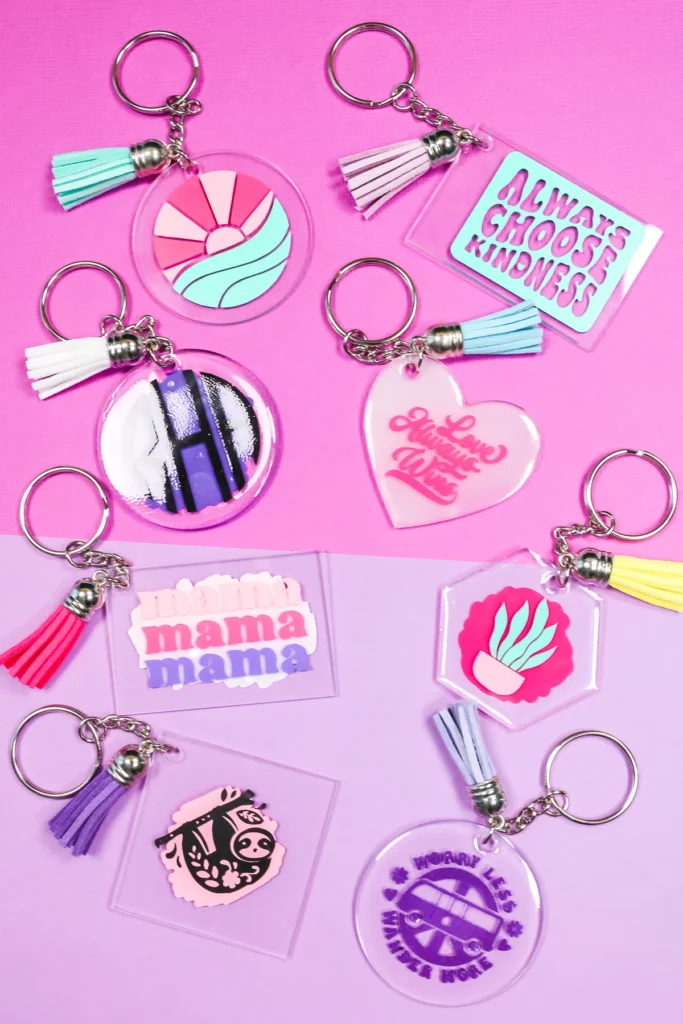 Wine for Christmas sounds amazing, doesn't it? Have them enjoy a glass of it in a personalized cute wine glass. This can be a little messy to do, yet totally it would be worth it in the end. Grab some glitter, some glasses, and get started working on these. These make an especially sweet gift for your favorite girlfriend or co-worker.
Discover how to create your own DIY paper treat boxes that are too cute to resist for stylishly presenting baked goods and sweets. With the help of your Cricut cutting machines and these paper box SVG cut files, you can quickly create unique gift boxes. Throw some baked Christmas goodies in it, and you are ready to give them as presents.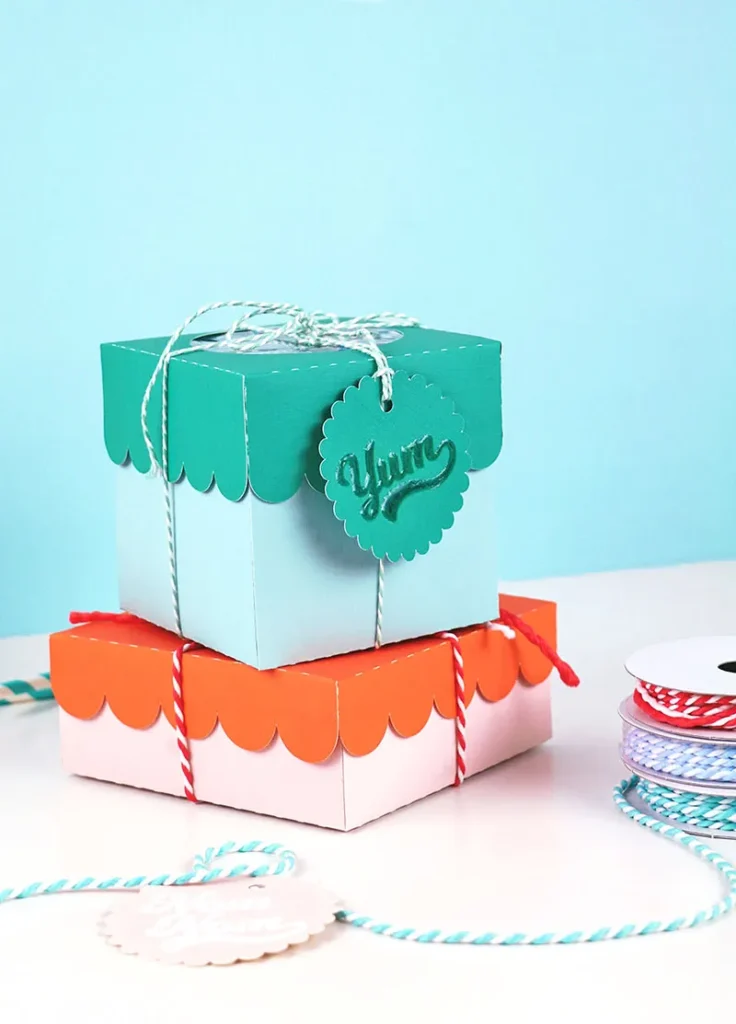 Cards are a simple gift but can bring so much joy to a person. A heartfelt message can go a long way. This can be made with the same designs, or have each one made specifically for every person.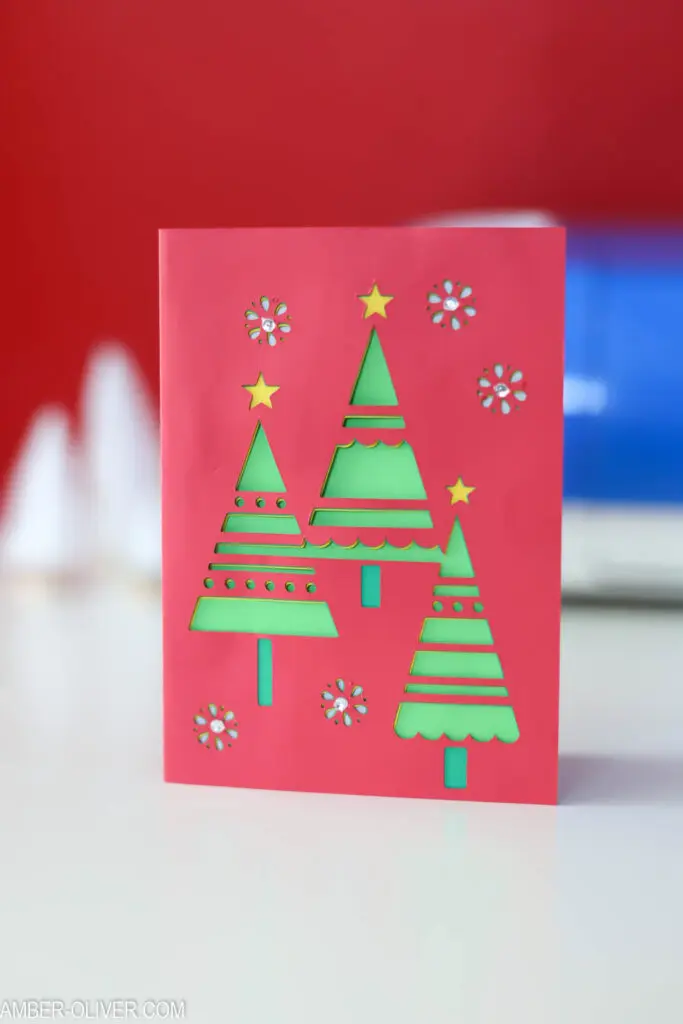 This is a cute design that I bet many would love. Use it with any type of gift. Some ideas for you are chocolate bars, candy, Mason Jar tea kit, soap, and many more.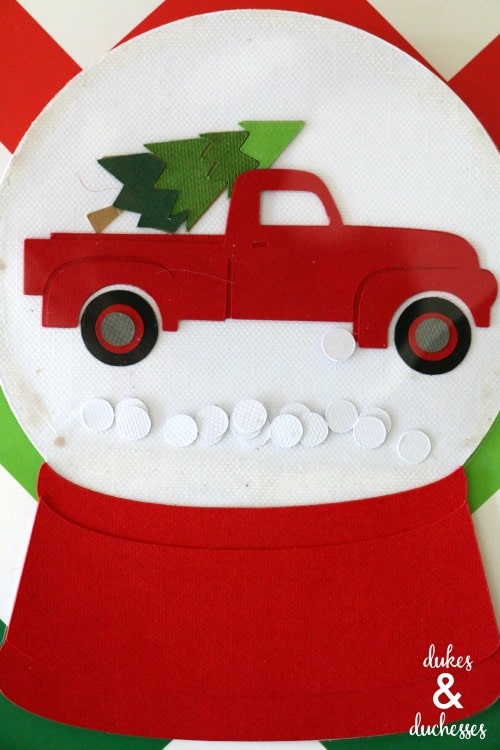 WHAT KIND OF THINGS CAN I MAKE WITH A CRICUT?
Use these holiday ideas to make fun, personalized, and inexpensive gifts for:
family
friends
grandparents
kids
teachers
coworkers
neighbors
service providers
holiday gift exchanges
A Cricut machine can be used to make a variety of customized crafts and do-it-yourself activities. The most well-liked items that can be created using a Cricut include:
VINYL DECALS AND STICKERS
Custom stickers for laptops, water bottles, and other surfaces are simple to make thanks to Cricut machines' ability to cut complicated patterns from adhesive vinyl.
PERSONALIZED CLOTHING AND ACCESSORIES
Making a personalized gift sometimes has a limit to the things you can do. But with a Cricut, it is the easy way to do all sorts of things. It's simple to cut out iron-on vinyl designs with a Cricut and apply them to t-shirts, hats, purse and gift bags.
PARTY DECORATIONS
A Cricut machine can help you design a distinctive and coordinated look for your upcoming celebration. From banners and garlands to bespoke cake toppers and party favors for the occasion.
HOME DECOR
A Cricut machine can assist you in adding a unique touch to your home décor. Whether you want to make tailored wall art, Christmas pillows, or even wooden Christmas signs, the sky is the limit for what you can create.
PAPER CRAFTS
Additionally, detailed paper layouts can be cut out using a Cricut machine, making it simple to make handmade gift cards, scrapbook pages, and other paper crafts.
In general, a Cricut machine is a flexible tool that can assist you in a number of different ways in achieving your creative vision. The best part about this is that you can have so much fun with it. Be able to do your favorite things and crafts with such minimal work.
If you loved this list of the best Cricut Christmas gifts post, be sure to check out these other great posts: