These free printable rustic plaid Christmas gift tags are adorable and the perfect way to decorate a present under the tree this year.
This printable includes two different sheets of plaid gift tags with six different tag styles. You are sure to get smiles and make your loved ones feel special with these red, black, white, and gray tags.
PLAID IS POPULAR FOR CHRISTMAS
Plaid is a very popular pattern for Christmas crafts, décor, wrapping paper, and more. I have seen tablecloths, place settings, and even dishes made with holiday plaid, and it is all adorable. 
Much of plaid décor is centered around a rustic, outdoor theme. It goes well with pine trees and snow. 
There are different types of Christmas plaids. The two most popular are tartan and buffalo.
Tartan is a plaid pattern that originated in Scotland. There are many different types of tartan patterns and each one is said to represent a clan from a different region of Scotland.  
Buffalo plaid has gained popularity in recent years. It is a plain black and red plaid. This type of plaid has been around since 1850 when the Woolrich Woolen Mills company began making a plaid shirt they called the Buffalo Check Shirt.
USING PRINTABLE GIFT TAGS
If you haven't used printable gift tags before, you are going to love them. They are so easy to get ready to use and no trip to the store needed.
Free printable Christmas gift tags are popular, and I love to see all the fun creations people come up with and give away.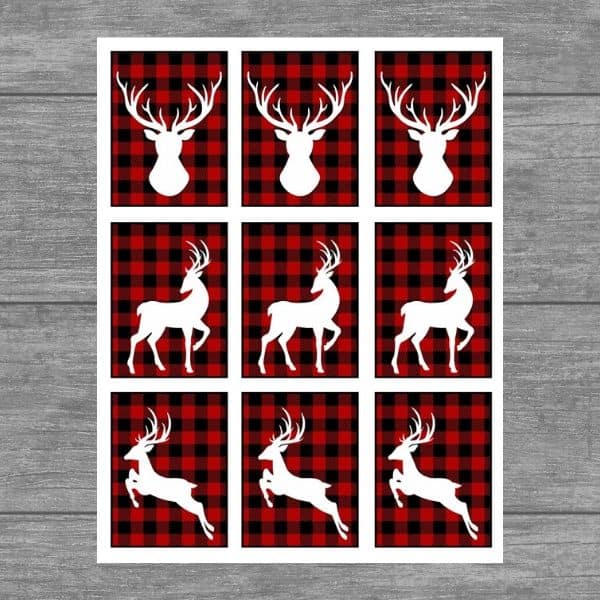 HOW TO PRINT GIFT TAGS AT HOME FOR FREE
The first step in turning these cute plaid Christmas gift tags into something you can actually use is to print them off.
I print mine a good quality cardstock
so they won't crumble or get bent out of shape.
Click the link below to get the digital file for our gift tags. Save the file to your computer, and then print with your printer.
CUT OUT TAGS
The next step is to cut out each individual gift tag. Each sheet has 9 tags on it. 
You can cut these out by hand with scissors, but I wouldn't recommend doing it that way. I personally use my a full-sized paper trimmer, and can cut them all out in 2 minutes.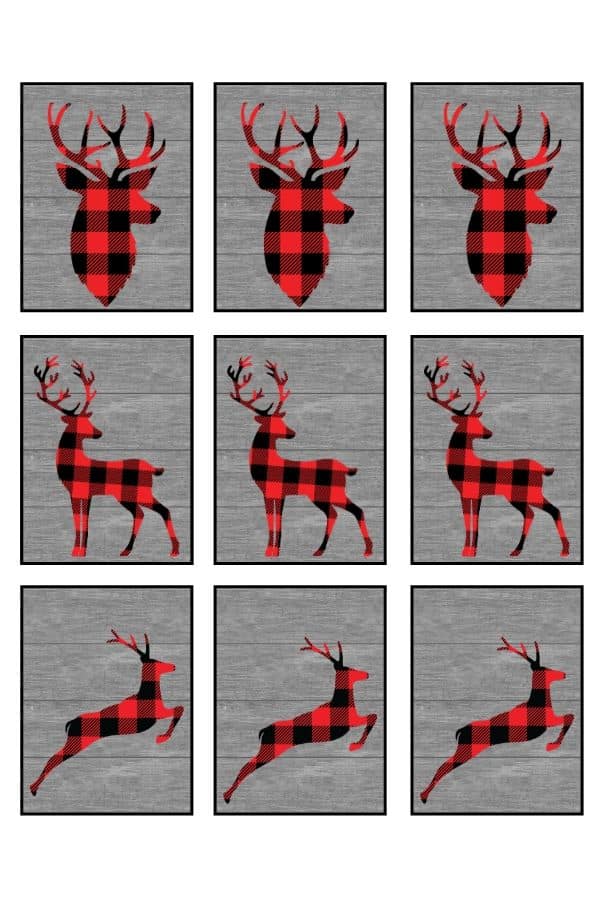 The best part of using a paper trimmer is that the cuts are SMOOTH and even. There are no jagged edges like can happen with scissors.
PUNCH HOLE
There are 2 ways to put these tags on your gifts. The first way is to just put a little roll of scotch tape on the back of the tag and stick it onto the present.
The second way is to use a hole punch, and punch a small hole at the top of each tag.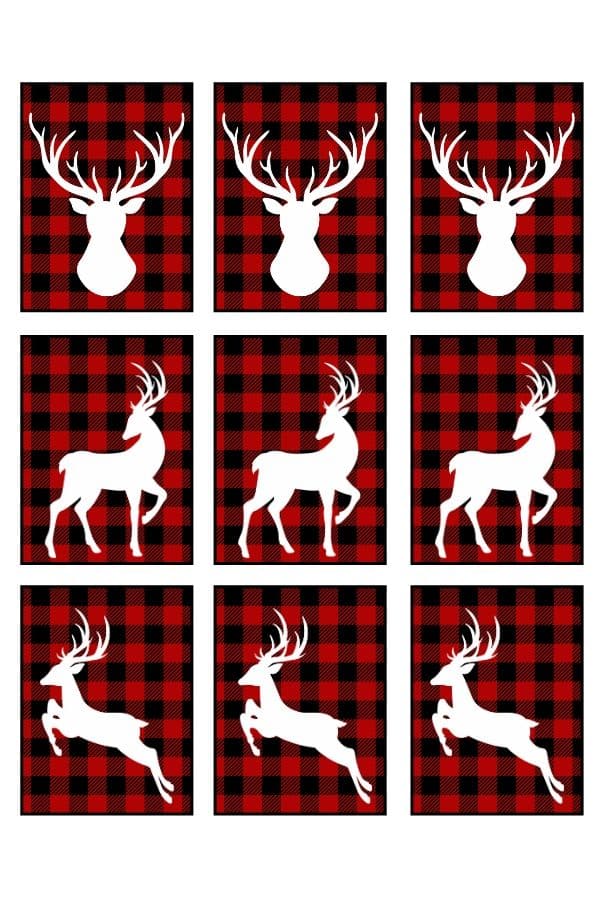 Once you have your hole punched, insert a piece of twine, ribbon, or string and attach the rustic holiday gift tags that way.
Instant PDF Download: Rustic Plaid Holiday Gift Tags
Get your free present tags here:
Click here to download your Christmas Plaid Gift Tags for Free.
If you love Christmas printables be sure to check out these other printables before you go: