These DIY Teacher Christmas Gift Ideas will help you find the best gift to create for your child's teachers this year. Your favorite teacher is going to love these and appreciate the time you put into making something from the heart. Make this gifts yourself or get your child involved in the process.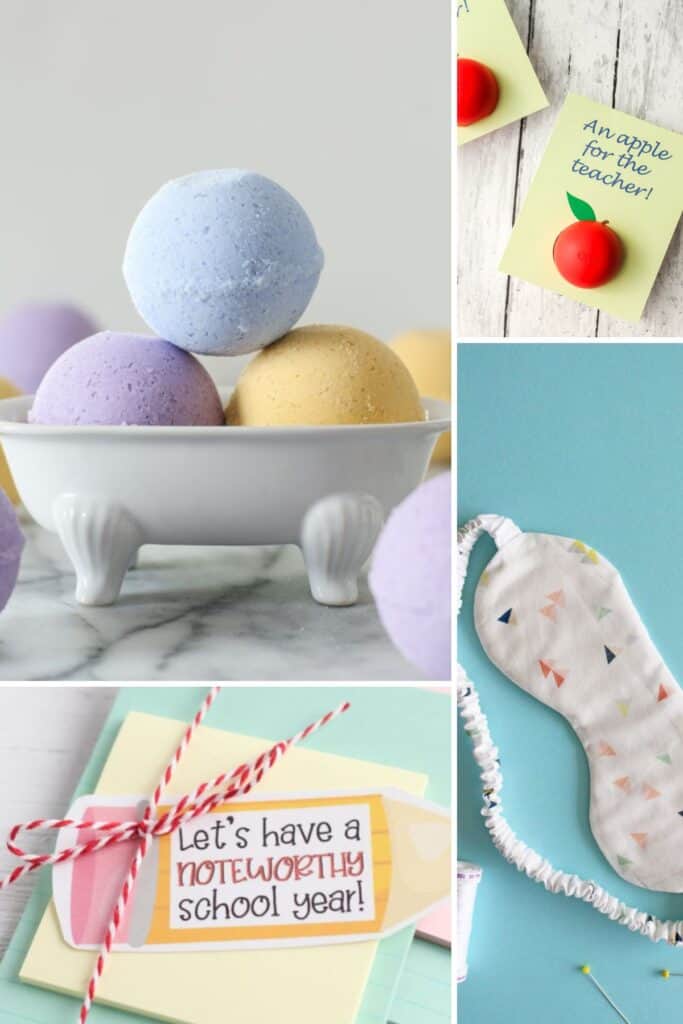 Top 30 DIY Teacher Christmas Gift Ideas
Handmade gifts are so fun to make and give. Teachers have the fun of receiving such a special gift that was done personally. Check out this list for unique teacher gifts that you can give this holiday time to show your appreciation and love.
PERSONAL CARE DIY TEACHER GIFT IDEAS
​Working for long hours is tiring. Most teachers might not even have the time for skin care routines. But, with Christmas coming up, they might get the time. Good thing you will be helping them get the things they are going to need to enjoy their holiday. Here is a couple of ideas that they might like:
Create DIY bath bombs that are luxurious and scented for any occasion or season. This homemade bath bomb recipe is reliable, and it's incredibly simple to experiment with different scents. Who else enjoys unwinding with some fizzy bath bombs in a hot bath?
Nothing creates the perfect atmosphere like a glass of wine, some candles, and your favorite movie or piece of music. Considering the hard work and long hours they put in each day. This gift is likely to appeal to teachers.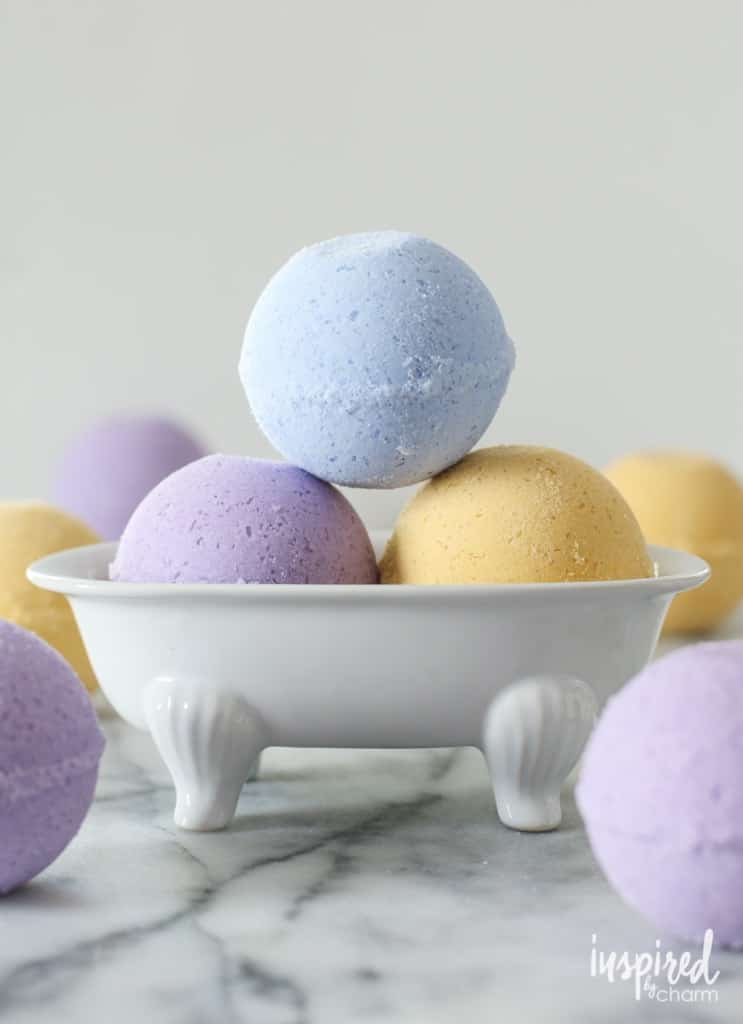 Everyone adores EOS lip balm, and teachers can even use it. Purchase a few of the red versions, print the instructions below, and assemble a fantastic EOS lip balm gift for teachers in a matter of minutes. This is a inexpensive way to demonstrate your appreciation for teachers and is sure to make them smile.
The vanilla and peppermint essential oils are combined with this peppermint sugar scrub recipe to create a delicious-smelling scrub that you can layer to create a lovely candy cane effect. This is the way to go if you enjoy giving healthy personal care products as a quick and simple Christmas gifts.
A relaxing sleep always sound incredible. What better way to enjoy sleep than wearing an eye mask.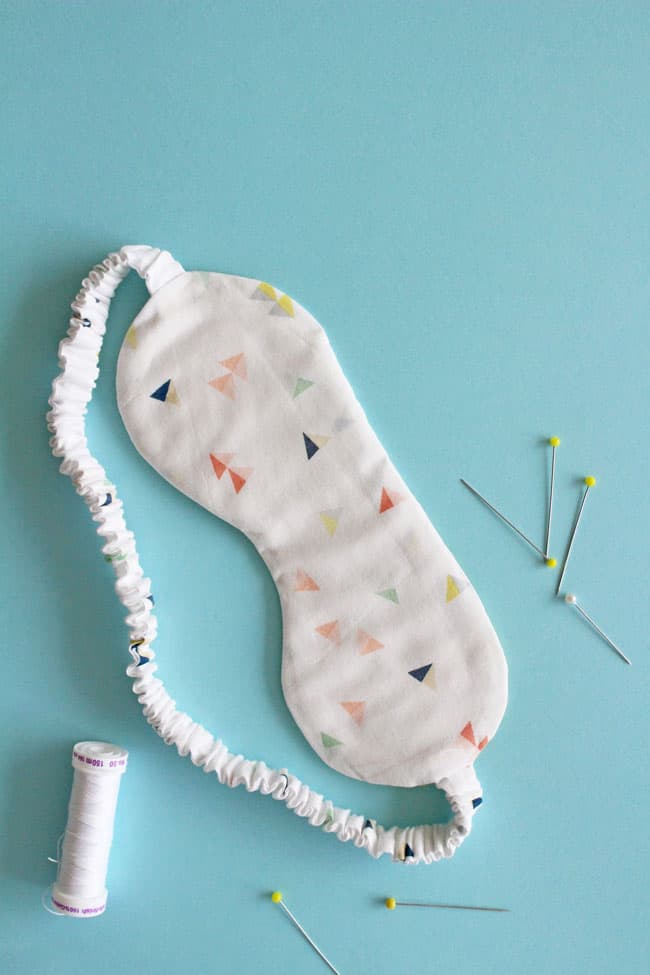 5. BEAUTY PACK
​Instead of putting together a fruit basket, why not a beauty pack. This is something that they would definitely want and use. Gather some face masks, lip masks, nose strips, any beauty skin care products and put them all in a box or basket. Decorate the box to give it that adorable effect. Surely, you are also going to enjoy making this.
DIY CRAFT IDEAS
If you are one of those creative people that love doing crafts, then this would be perfect. Here is a list of DIY craft gift ideas for your teachers:
These crochet teacher gifts are perfect for complete beginners. Additionally, they can be done very quickly, which is convenient if you have several teachers in your life. Each coffee cozy is made up of a base that is worked in flat rows to form a rectangle and a base that is embellished.
A tapestry needle is then used to finish sewing the coffee cozy. When laid flat, the finished coffee sleeves are about 4″ tall and 4.5″ wide. Check out the post for a full tutorial.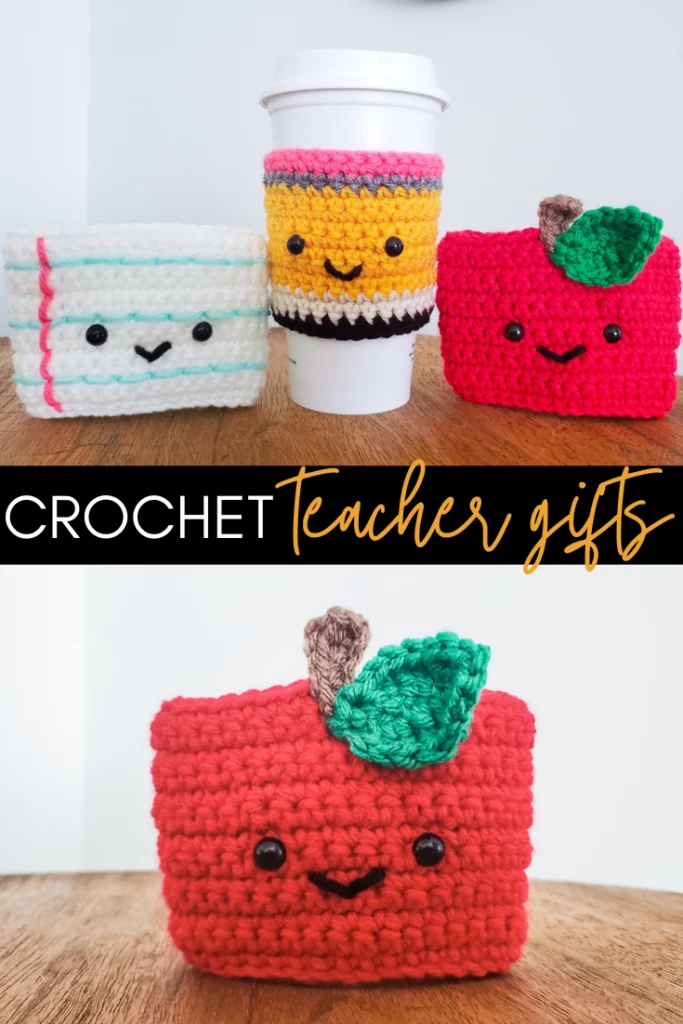 Because this is a stitching project, you should have a very basic understanding of sewing machines. There are hardly any stitches other than straight ones. Buttons will also be hand-sewn. Although you may also glue them on using fabric glue. Christmas cards for giving will always be a simple option.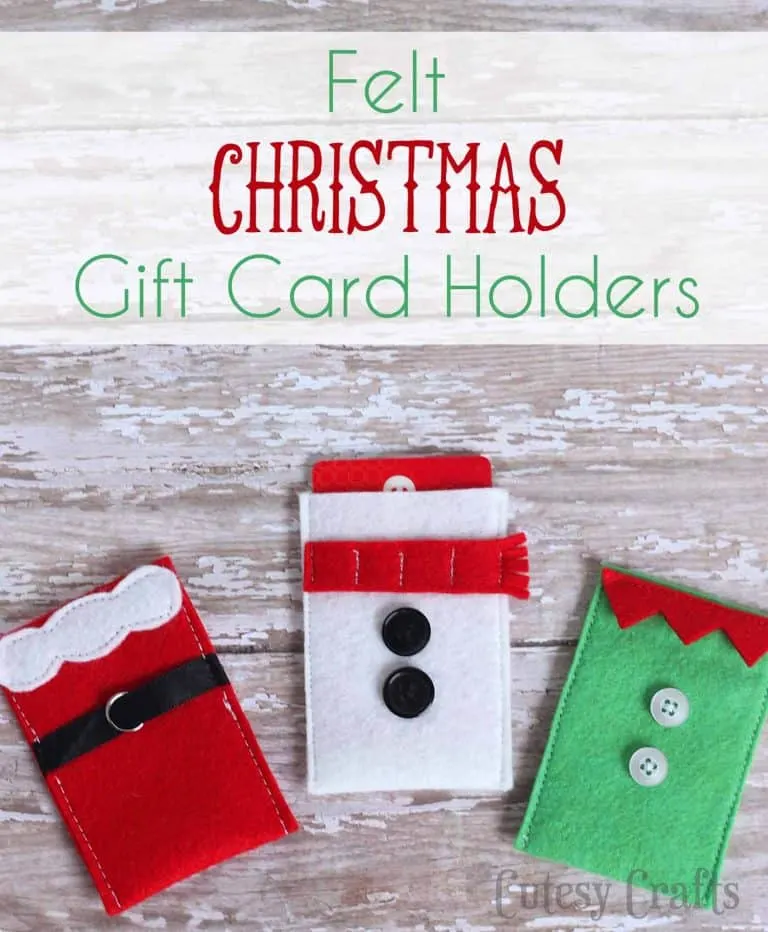 This is a Cricut craft project. If you have one at home, that is awesome. You will be able to easily do this. Making this without a Cricut machine is still doable. It is a really thoughtful gift too. Their name can be printed on the keychain or maybe a Bible verse. Then, just attach it to a key ring and you are good to go!
​A resin bookmark will be a terrific Christmas gift for teachers that are bookworms. Good thing is that most of them are! Kids can help out in making this too since it is easy.
Teachers are word lovers! The majority of educators have filing cabinets or other magnetic walls in their classrooms. Which means they can stick this magnet anywhere other than their fridge. It's a fun way to promote the writing of some silly poems.
FOOD PACK GIFTS
You can never go wrong with food. Unless they are allergic to it. So, before preparing food gifts be sure that there are any ingredients they might be allergic to. Check out this list of food gift ideas:
Putting together a gift basket is the perfect special gift to give your special teacher. A Christmas present like this can be done by the whole class. All you need is a basket or a box. Have each student bring an item or two to put in the gift basket. After everybody made their contributions, you can simply put a bow on the basket. Or have the kids decorate it. Either way, it would be an exciting activity for all the students in the class.
This mocha salted caramel hot chocolate on a stick is ideal if you're still looking for a fantastic last-minute gift to give for the holidays. You will really want to keep all of the creamy, delicious hot chocolate that is produced by this easy-to-make recipe for yourself.
This is one of the most fun DIY gifts. You can fill the mason jar with anything you want to. If there is a Dollar Store near your area, you can check that out. There are lots of cute and affordable things and treats there. Some items that you can put inside a mason jar are tea, chocolates, crackers, and many more.
Teachers can keep this in school, at home, or in their cars. That's the beauty of it. They can have it anywhere. Round up their favorite treats and store them inside a kit. Visit the post to get the free printable that goes with this gift as well.
​You are going to love this gift idea. Soup mixes in a jar can be done in a million ways. If you have a favorite soup recipe that you would want to share with the teachers, you should definitely do this. It will be amazing to receive soup that can be eaten during the cold winter break.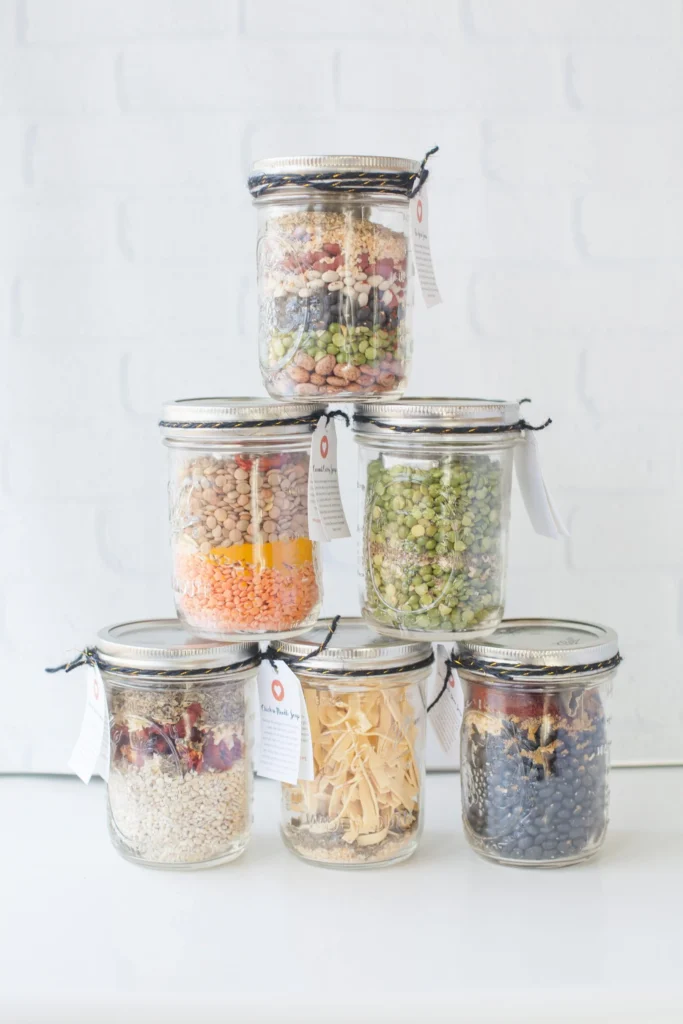 CUSTOMIZED DIY TEACHER GIFTS
A personalized gift has a special effect on them. It adds some sentimental value to it.
This is a fun gift. It is an easy gift since you just need to think of the design for the tote bag. You can either have "Best Teacher Ever" printed on it or the initial of your kid's teachers. Place some chocolate bars inside the tote bag too if your teacher has a sweet tooth. A tote bag will be useful to them because they can use it outside of school as well.
2. CUSTOMIZED SHIRT
By customizing the shirt, you have the opportunity to make it specific to your teacher's interests, hobbies, or personality. Teachers often spend a lot of time on their feet, moving around the classroom, so a comfortable and well-fitting shirt can be a practical gift.
Water bottles are a practical gift that can be used every day. Personalizing the water bottle with the teacher's name or a special message makes it even more special and meaningful.
This package includes a cute pencil shaped pen holder and 2 pieces of letter stencils. The pencil storage organizer measures about 10.6 x 2.5 x 3 inches. There are 4 separate sections – 3 vertical sections and 1 oblique section. The alphabet stencil can be done in upper and lower case to write the teachers name.
This personalized teacher bracelet set contains one bracelet with MRS and initial letter, another bead bracelet with red apple charm. Customize it with Miss or Mrs. and initials to make a special gift for her. This is a must have in any teacher's wardrobe.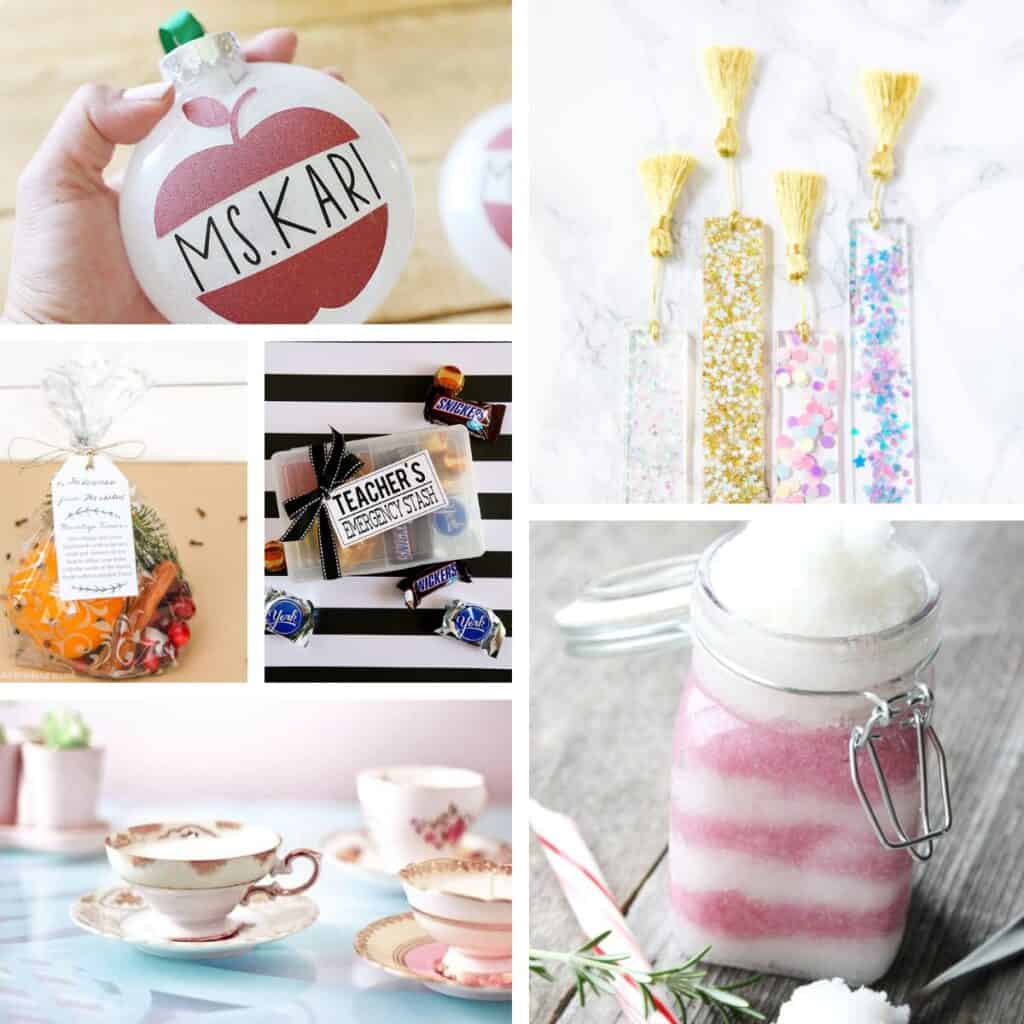 DIY FREE PRINTABLE GIFT TAG
Giving a printable gift tag is a simple and convenient way to add a personal touch to a gift. Here are some printables you can try out:
Printable gift tags can be easily printed at home or at a local print shop, making them a cost-effective option for gift-giving. This is especially useful if you are on a budget or need to give multiple gifts. Plus, it is really adorable.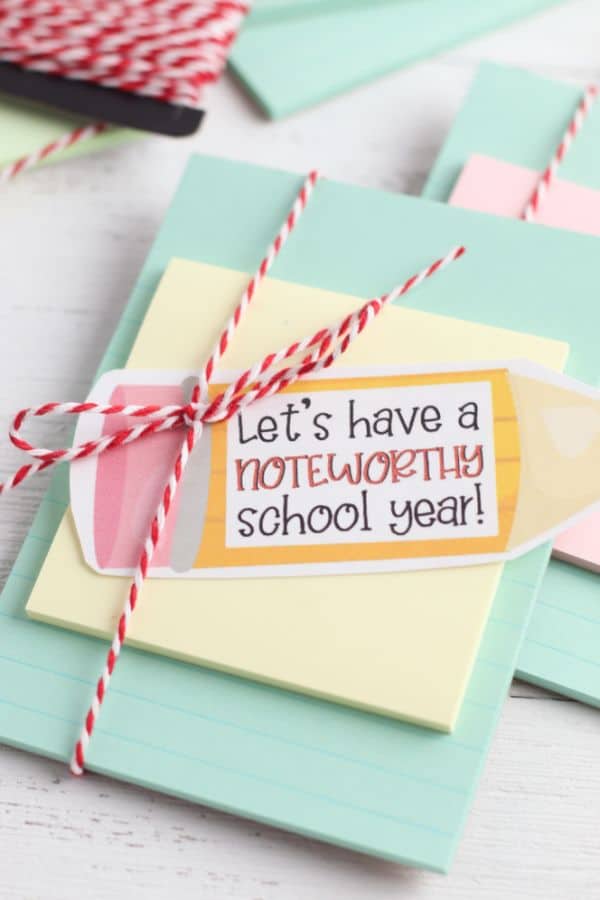 Have teachers smiling from ear to ear with this cute gift tag printable. This would be a clever gift to give them.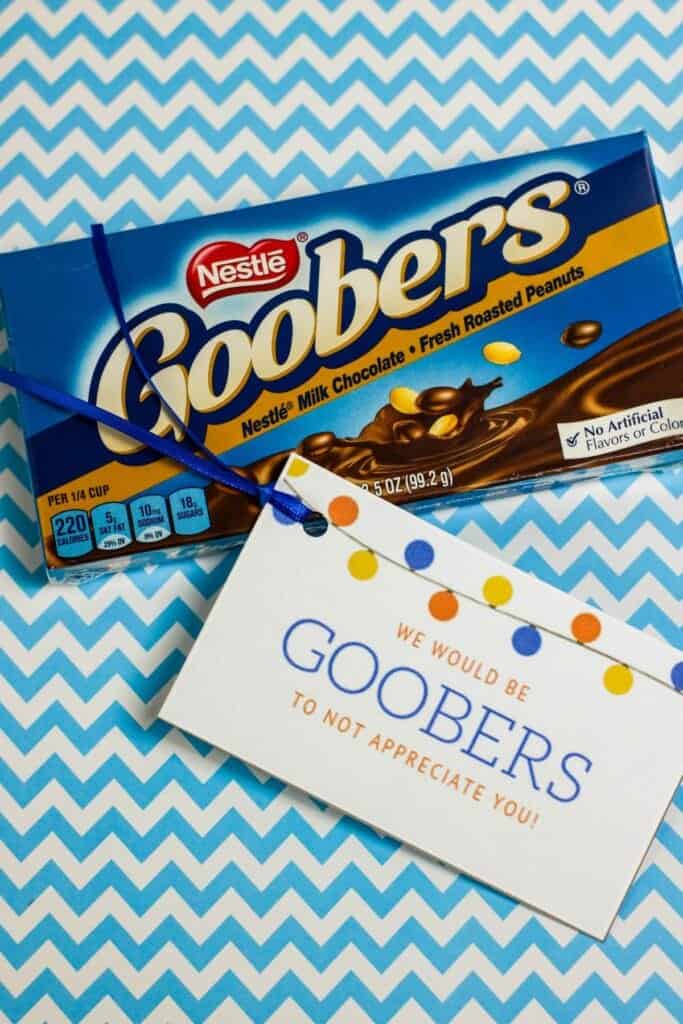 Pick out a cute hand sanitizer and use this gift tag with it. That's it and you are all set. Go with this if you are doing last minute gift shopping.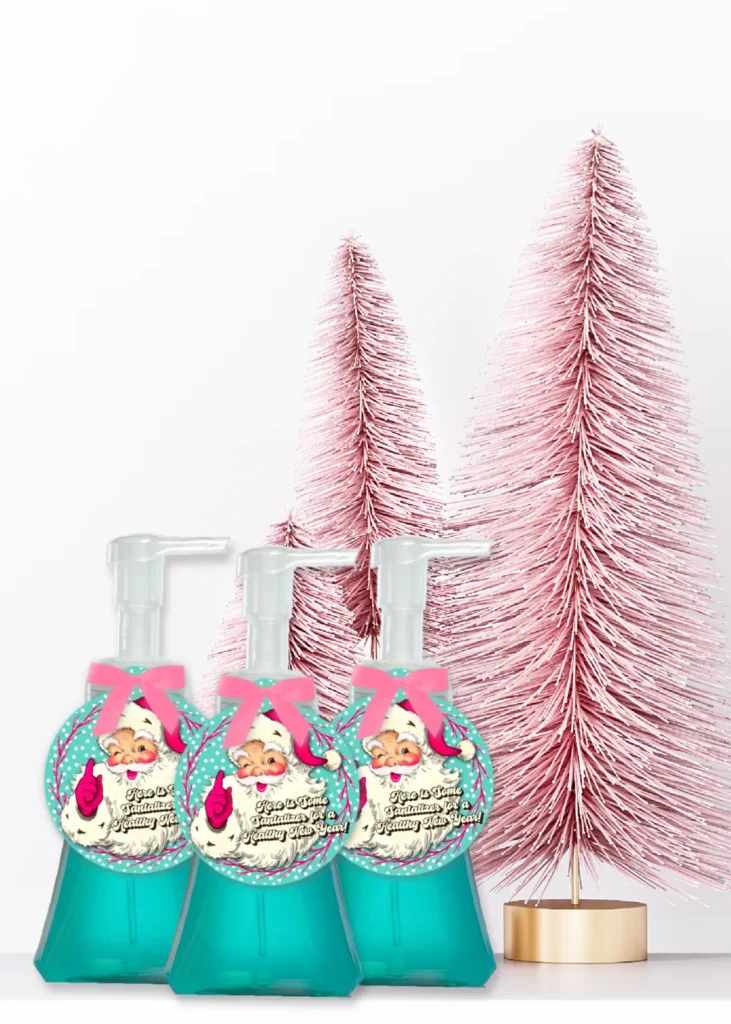 Find the best teacher Christmas tags and presents right here. Match adorable printable Christmas tags with practical presents a teacher will love and use. With these simple suggestions, it is so easy to give a teacher what they want.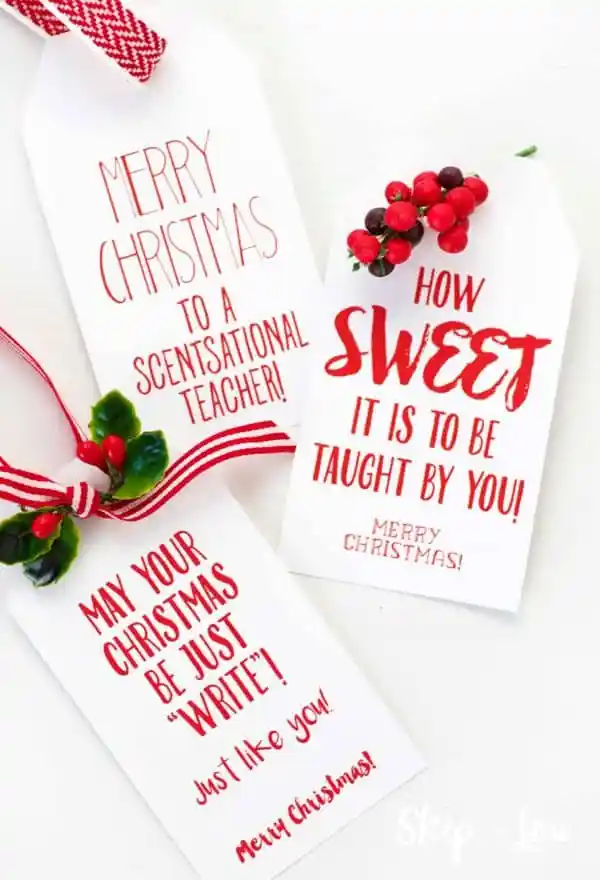 A witty message and a sweet treat! Two of their favorite things. You won't go wrong with this one.
HOME DECOR GIFT IDEAS
Little gifts they can use at home are a perfect teacher gift idea. Scroll down below to know which ones are the best to give:
This would be the scent of Christmas if it had one. Your house will smell amazing when you combine these 6 extraordinary ingredients in a small pot of water and simmer it on low heat. Festive, nostalgic, and divine all in one pot. The best part is that it's homemade, so you can't just buy it at Target or on Amazon.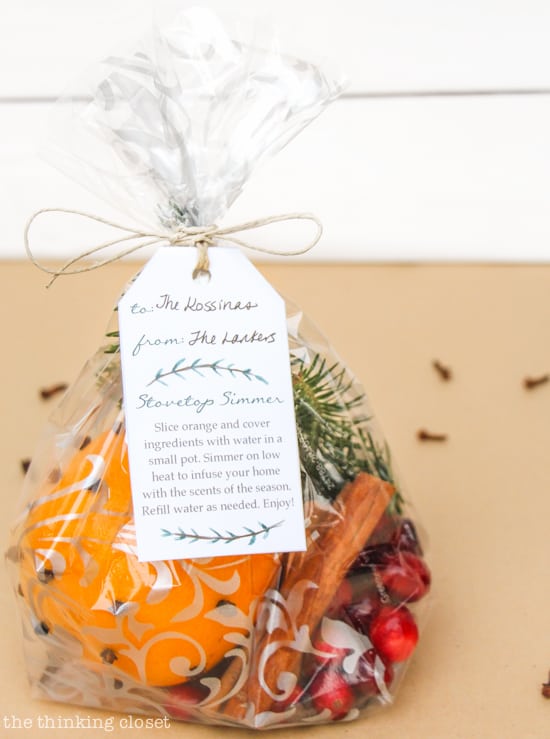 ​Creating teacher ornaments is such a delight. Teachers will love this as a gift so that they could hang them on their trees. It is both a simple and meaningful gift.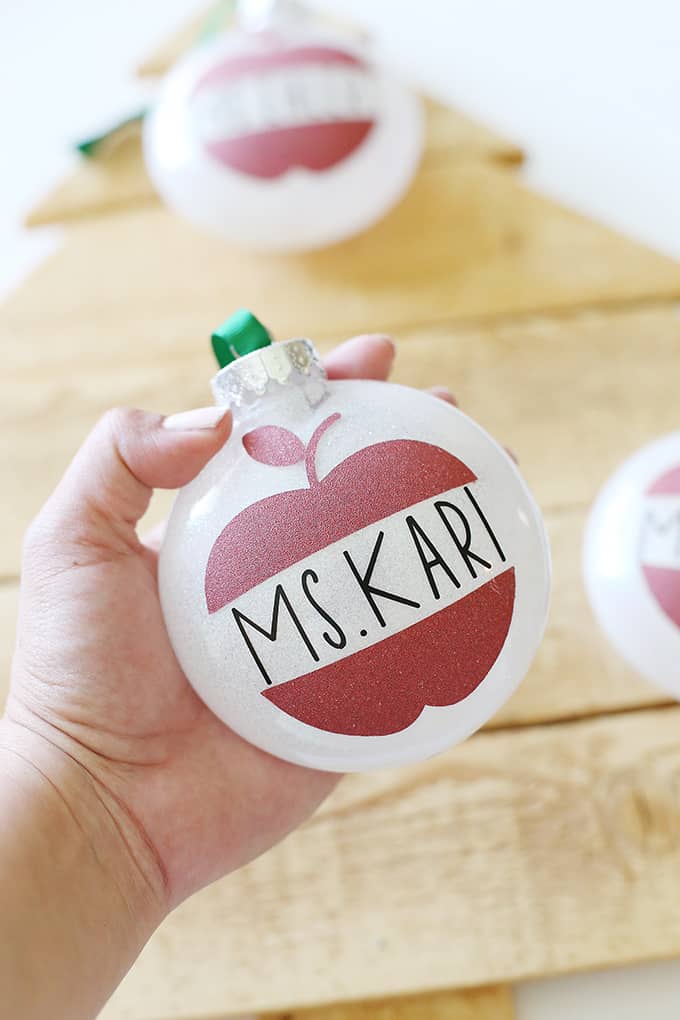 Making candles is a simple, enjoyable passion and a wonderful option for a heartfelt homemade gift. Try out different scents to put in the teacup candles. Experimenting would be an incredible experience too!
DIY coasters can be made using affordable materials, which makes them a cost-effective option for gift-giving. This is especially useful if you are on a tight budget or want to give multiple gifts.
It shows you put effort and thought into the gift. Making something by hand takes time and effort, and giving a DIY tissue holder as a gift can show that you care about the recipient and want to give them something unique and special.
This is an easy DIY project that can be used as a home decoration. Kids can write a short sweet message and put them inside the bottle. The teachers will love reading each one of them.
If you loved this post about Christmas presents for teachers, be sure to check out these other great posts too: